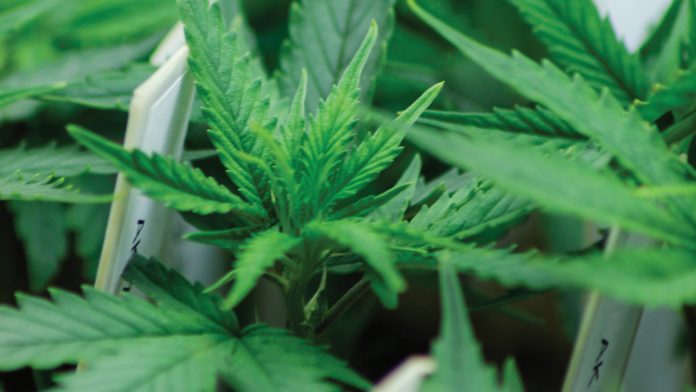 PharmaCann International is on the move as Europe is set to witness the world's fastest evolving and most significant opportunities in the medical cannabis market.
Home to more than 742 million people, a population more than double that of the US and Canada combined, Europe is on its way to becoming the largest medical cannabis market in the world over the next five years. The European medical cannabis market could be worth up to €58bn once all markets have implemented legislation and enacted an efficient market infrastructure.
In 2018, public and private interests have simultaneously begun to recognise the commercial and social value of legal medical cannabis. Both business and government recognise the large potential of this rapidly developing industry and a record level of investment in research and development has seen new facilities opening across Europe with a common goal of conducting conclusive research.
One of the results has been the ever-increasing list of conditions that cannabis can treat. As the list grows, so too does the potential patient base. Europeans expect a standardised and highly regulated product, which will clearly mark the European medical cannabis market as a key target for pharmaceutical companies.
Seeing the potential and the future of the medicinal cannabis market, two companies – NYSK Holdings and PharmaCann Polska – decided to join forces to reap the rewards that come from combined strength. The merged companies, under the new name PharmaCann International, with their technical knowledge, infrastructure and distribution channels will enter new markets to reach more patients across Europe and globally.
About NYSK Holdings
NYSK Holdings is a company based in the Republic of Macedonia that has invested in production capacity and has obtained the first licence for the cultivation of cannabis and the production of cannabis-based products for medicinal purposes. A core asset of the company is a state-of-the-art cultivation and production facility that enables growing cannabis plants under strictly controlled laboratory conditions and producing a wide variety of cannabis-based products.
The facility complies with GLP, GMP, GAP, GDP and ISO standards and regulations in its construction, workflow and processes. The facility utilises precise environmental conditions, allowing adjustments for temperature, humidity, light intensity and spectrum, along with other agricultural processes to produce pharmaceutical products which are potent, pure and free of harmful chemicals.
NYSK's certifications include ISO 9001 (managing) and ISO 14001 (environmental) and ISO 17025 certification. The company also implements Good Manufacturing Practice (GMP) methods for cultivation and extraction and holds GAP (Good Agriculture Practice) certification.
NYSK Holdings has been successfully producing dry cannabis flower products, cannabis oils with a wide scope of both THC and CBD concentrations, crystals and other pharmaceutical products. The experience and scientific knowhow allow NYSK to control the content of THC in the cannabis oil ranging from 0.2% to 95% and up. Similarly, the CBD concentration can be applied depending on the needs and market regulations and requirements.
Cannabis oil with various concentration of cannabinoids is the key component used to produce a range of pharmaceutical products. NYSK Holdings has a special technical experience in producing oils with very high concentration of THC (95% and up), which is very rare.
High-quality pharmaceutical products begin with high-quality feedstock, so NYSK has acquired expert knowledge in the indoor production of cannabis from industry experts with years of experience growing this specialised crop in the USA. Beginning with propagation, and continuing through the vegetative and flowering phases, the plants are given the attention they need to thrive and produce the best quality pharmaceutical raw materials.
The indoor growing facility allows better control of the growing environment, no weather influence and regular harvests throughout the year. Equipped with smart systems controlling the temperature, humidity, air exchange, CO2 levels, light intensity and watering, the facility can ensure stable conditions in the grow room. A drop-by-drop watering system uses an exclusive nutrient recipe developed by USA experts.
NYSK cultivates, manufactures and sells medical cannabis and pharmaceuticals in the Republic of Macedonia. The company is currently entering into contracts to export custom formulations of medical cannabis and pharmaceuticals to countries around the world where cannabis has been legalised to treat approved medical conditions. The exports include formulas, pharmaceutical components and finished products that will be used and distributed as branded and private-label medical cannabis products. The demands of each country will vary by individual local laws and approvals for use of cannabinoids as pharmaceutical and medical treatments for defined diseases and conditions.
To execute its business model, NYSK has established affiliations with industry leaders who have medical cannabis expertise in the USA. NYSK and its affiliates form a team of experts in drug development, medicinal characterisation and clinical research. They are working together to manufacture the purest, most effective medical cannabis products to enable the company's growth.
Now with an experienced team of adept growers, leading experts in drug development, medicinal characterisation and clinical research, well-experienced and accomplished founders, and the backing of accredited investors, NYSK Holdings is putting its best foot forward in an endeavour to bring medical cannabis to European pharmaceutical markets.
NYSK Holdings is well positioned to take advantage of the industry's transition into the mainstream, as with the regulations and scrutiny that the industry is facing with respect to consumption methods, dosages and custody control.
About PharmaCann Polska
PharmaCann Polska is a Polish company based in Warsaw and is the first to have obtained a license from the Chief Pharmaceutical Inspectorate to manufacture and process medical cannabis-based products.
In the summer of 2017, Poland's Lower House of Parliament voted overwhelmingly in favour of making medical cannabis legal 'under certain circumstances', which made Poland the first country in Europe to provide cannabis-based medicine through pharmacy chains.
The bill, which was backed by the country's Health Care Committee, was enacted in the same year and is far less restrictive than its predecessors, allowing doctors to offer prescriptions for any condition that can be treated with cannabis if supported by research.
The new regulations also allow cannabis from imported plants to be distributed through Polish pharmacies, as long as it has been registered with the country's Office for Registration of Medicinal Products. The Polish Pharmaceutical Chamber (PPC) confirmed that pharmacists were already preparing to handle and dispense the cannabis products and added that specialised training would be available if required.
It was estimated at the time of the announcement that at least 300,000 patients could qualify for medical cannabis treatment, with permitted ailments under the law including epilepsy, nausea in cancer patients, chronic pain, symptoms of multiple sclerosis, Crohn's disease and others.
Domestic cultivation is illegal, which means that the cannabis-based pharmaceutical raw materials can be manufactured using imported cannabis flowers.
PharmaCann Polska evaluated the Polish market capacity and recognised a strong demand for not only cannabis-based products but also a comprehensive educational programme. By implementing a corporate social responsibility campaign, PharmaCann Polska is currently in the process of disseminating knowledge on medical application of cannabinoids in contemporary medicine among various interested parties, including physicians, pharmacists, non-governmental organisations working in the healthcare industry, government authorities and the public opinion.
The expected results of the campaign will bring a noticeable change in the current industry and medical environment, by changing the perception of the medical cannabis issue.
The company has a strong scientific team that in collaboration with leading professionals, authorities and medical centres constantly develops education materials. PharmaCann Polska promotes its activity during scientific conferences and trainings all over the country and has gathered positive feedback confirming the correctness of the company's approach.
Apart from implementing a widespread education programme, PharmaCann Polska is in the final stage of registering the company's own cannabis-based raw materials. The current product development emphasises safety in product application and administration by fulfilling all requirements of European pharmaceutical law regarding the production process and distribution of medicinal products.
Introducing PharmaCann International
While the production is solely targeting medicinal users, the secondary focus is on mass public education, to be carried out in tandem. This will place and establish PharmaCann International at the forefront of the market. The ability to produce the range of products legally will discourage the presence of the black market within the industry. This will also give greater control and eliminate potentially health-threatening products from being distributed and used across the European population.
The company will continue conducting educational programmes, spanning schools, hospitals, medical centres and more, therefore enhancing public knowledge and awareness about cannabis, and its unique medical benefits across a range of dangerous health conditions.
PharmaCann International is determined to provide top-quality cannabis products to the growing market in Europe and to develop a location with a professional atmosphere, knowledgeable staff and educational materials for new patients and customers. The new production facility will expand from 2,000m2 to 12,000m2, which will guarantee ten tonnes of dried flowers in 2019 and 20 tonnes in 2020.
The investment will consume $9m. It is committed to educating the public about the merits and medicinal uses of cannabis and to growing quality products and developing standards for organic growing methods that meet European pharmaceutical standards.
In the product pipeline
PharmaCann International, apart from primary products – dried flowers and oil extracts – is in a stage of new products development that will include top-quality cannabis-infused capsules, tablets, transdermal patches, transmucosal patches, microencapsulated sublingual forms, individual vaporisers, top-quality inhalers and cannabis lozenges.
In infused capsules the infused oil gives the cannabinoids a great entry into the liver where it can be processed into the metabolite, which is said to be 4-5 times as potent as the smoked form of THC.
Tablets are to be used by patients suffering from cancer, multiple sclerosis (MS), and other painful conditions. Experts say cannabis in a pill could work better as a pain reliever than the smoked form and with fewer side effects. These tablets contain THC, which helps block signals from nerve endings reaching the brain, which in turn inhibits pain.
Transdermal patches (CBD and THC) are clinical-grade adhesives that are latex free, permeating the bloodstream for rapid action and lasting effect.
Transmucosal patches are another great alternative to transdermal patches and are placed on/above the gum-line. PharmaCann will use top industry professionals to bring these into its product offerings.
Microencapsulated sublingual forms are a product where the active ingredients are placed in a microencapsulated carrier and swallowed or placed under the tongue for local absorption.
Individual vaporisers for 100% pure and additive-free oil have qualities that make them much more attractive and convenient compared to smoking. Inhaled vape is more than 95% free of smoke, takes place at a much lower temperature than combustion, and can be very effective at delivering the desired effect from medical cannabis. For one, it is a more modern, effective and desirable way to use medical cannabis. Albeit the drawback is the associated cost factor, the company will offer top-quality vaporisers in its product range.
Along with modern-day vaporisers the company will produce top-quality inhalers. By using a powerful heat source, the cannabis extract is heated and the vapour that is released is inhaled. THC delivered through inhalers has the ability to improve breathing in asthmatics.
Cannabis lozenges are an oral mucosal and are edible. Perfect for soothing relief and relaxation, lozenges are CBD enriched, will be produced in flavour varieties, and are a special formulation that act differently in the body than inhaled cannabis.
PharmaCann International is currently gathering all its research and development staff together to bring into effect a scientific process that makes cannabinoids more easily absorbed by the body – nanotechnology. Nanoscience and nanotechnology involve the ability to see and control individual atoms and molecules. Matter such as gases, liquids and solids can exhibit unusual physical, chemical and biological properties at the nanoscale, differing in important ways from the properties of bulk materials and single atoms or molecules.
This technology gathers a lot of interest among the medical cannabis community for a few reasons. Smoked or vaporised cannabis is absorbed by the lungs, but this method of administration is gradually becoming unpopular due to the side effects of inhaling smoke.
Another method is ingestion, but the stomach and the liver destroy a lot of cannabis compounds. So PharmaCann International is looking to increase the bioavailability of cannabis-based products and, more importantly, make sure the effect is uniform for every patient.
Possible therapeutic applications
Facilitation of access to cannabis-based products which have achieved medical cannabis status has increased the number of clinical trials and thus the spectrum of therapeutic applications of cannabis-based pharmaceutical products. Diseases in which medical cannabis offers effective treatment are:
Multiple sclerosis
Epilepsy
Crohn's disease
Pain (also neuropathic)
Migraine
Eating disorders.
Multiple sclerosis is the most common primary neurological disorder in young adults, especially in Europe and North America. It is estimated that there are over 2,300,000 people suffering from MS in the world. MS is most common in high-income countries and has a heterogeneous prevalence worldwide. Literature, clinical data and medical opinion incline to the conclusion that cannabis products are promising to be used to yield greater improvement in spasticity, spasms, pain and insomnia in patients with MS.
Globally, it has been estimated that one in five adults suffers from pain and that another one in ten adults is diagnosed with chronic pain each year. The four largest causes of pain are cancer, osteo- and rheumatoid arthritis, surgeries and injuries, and spinal problems, making the etiology of pain a complex, transdisciplinary issue. Evidence-based medicine (EBM) demonstrates data that cannabis is clinically useful for the treatment of chronic (also neuropathic) pain and seems to be safe and tolerable for long-term use under medical supervision.
Migraine is a chronic, periodic disease characterised by a recurrent, strong, pulsing headache, accompanied by autonomic symptoms in the form of nausea, vomiting and hypersensitivity to noise and light. Migraine affects approximately 700 million people worldwide. Cannabinoids – due to their anticonvulsive, analgesic, antiemetic, and anti-inflammatory effects – present a promising class of compounds for both acute and prophylactic treatment of migraine pain.
Epilepsy is one of the most common neurological disorders, especially in children. In spite of progress in the last 20 years, manifested by the appearance of new anti-epileptic drugs, epileptic seizures cannot be controlled by one drug in about 25% of children because of the development of drug-resistant epilepsy. The efficacy of current medications in these cases is limited.
Many experimental studies have demonstrated that the endogenous cannabinoid system is altered in a variety of models of seizures, epilepsy and epileptogenesis, whereas external modulation of this system can prevent or modulate seizure activity. Clinical evidence shows that cannabidiol (CBD) treatment is associated with a higher median percentage reduction in monthly drop of seizures, 44% versus 22%, and a greater proportion of patients with an over 50% seizure reduction.
Crohn's disease (CD) is a chronic disease manifested by inflammation and irritation in the digestive tract. Extrapolation of the incidence figures on the total European population indicates a maximal estimate of 78,000 new cases of CD each year. Patients involved in clinical trials express strong satisfaction with their treatment and improvement in their daily function.
In HIV/AIDS patients, the cannabis treatment yields appetite enhancement and quality of
life improvement.
Zlatko Keskovski
PharmaCann Polska
+486 0 2379 026
kesko@phcann.pl
www.phcann.pl
Please note, this article will appear in issue 9 of Health Europa Quarterly, which is available to read now.