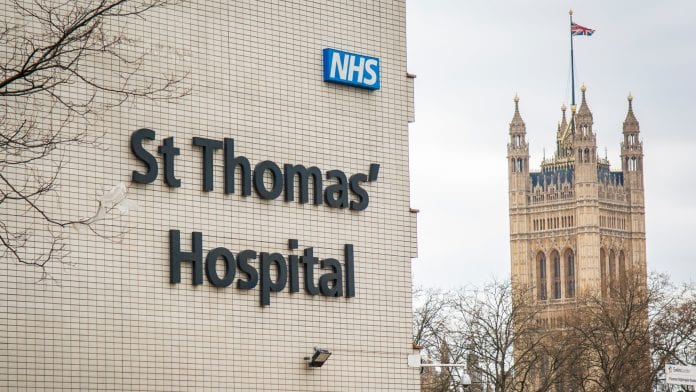 Today, UK Health Secretary Matt Hancock has announced the scrapping of Public Health England (PHE) and its replacement with the National Institute for Health Protection.
Health Secretary Matt Hancock announced the move in the Future of Public Health keynote speech, saying that the formation of the National Institute for Health Protection is a bid to strengthen the UK's response to pandemics, help doctors do their vital work, fulfil responsibilities to the public, and strengthen public health in the UK.
The institute will work closely with devolved administrations, supporting all chief medical officers with best scientific and analytical advice.
Hancock, who highlighted the need for a single institution with the core responsibility of the operational response to coronavirus, said: "This will create a stronger more joined up response to protect people and the communities in which they live. Reporting directly to ministers and supporting clinical leadership of chief medical officers, the body will be dedicated to infectious diseases and external health threats – helping to maintain vigilance for years to come." He added that the role of the NHS needs to change to be more focussed on prevention and less focussed "just on fixing things when they go wrong."
"One of the lessons I have learned from the crisis is that if something is the right thing to do, then putting off the change is usually the wrong thing to do and I hope we've struck the balance between showing exactly where we are going immediately and having the time to build that institution properly," he added.
PHE and staff must not take the blame
Responding to reports about the plans to form the National Institute for Health Protection that were leaked earlier this week, Dr Chaand Nagpaul, chair of the British Medical Association UK Council, said: "We already have public health expertise in this country which is of the highest quality but despite the hard work of our colleagues in the last six months, substantial budget cuts and fragmentation of these services over years have hampered the response to the COVID-19 pandemic. We must absolutely not allow Public Health England and its staff to shoulder the blame for wider failings and Government decisions.
"Public Health England should be part of a fully-integrated Public Health and NHS both locally and nationally. We also believe that Public Health doctors must be able to voice their views and policies independently in the interests of the public's health and without ministerial constraints.
"With more than 1,000 new UK cases of COVID-19 being recorded for the fifth day in a row, we must seriously question whether now is the right time for undertaking such a seemingly major restructure and detract from the very immediate need to respond to the pandemic."
Dr Peter English, chair of the BMA Public Health Medicine Committee, said: "Any reforms must remove the existing barriers, which have prevented Public Health professionals from doing their job at the scale required to completely suppress the spread of COVID-19 and prevent a second wave of infection. It is now clear that the way forward is to provide Public Health experts both locally and centrally with the necessary resources to do this effectively. Meanwhile, there must also be assurances that their work in other areas, such as cancer screening, obesity, substance misuse and child poverty, are not completely deprioritised in focussing on the pandemic response."
Dr Nagpaul added: "The BMA strongly believes that the nation's Public Health medicine service should be truly public, completely independent of political influence. Further, its work must not be outsourced to private companies which has during the pandemic squandered millions of pounds into piecemeal initiatives, many of which have not been delivered. It must be able to operate with full transparency in order to advise Government, inform the public and do its work which is so vital to the health of the nation.
"We will seek further details, as such a significant restructure would have far-reaching implications for our dedicated public health colleagues and the health and wellbeing of the public at large."
Failings in UK's response to COVID-19
There has been a number of problems with the UK's response to COVID-19, says the chief executive of NHS Providers, Chris Hopson, such as testing, the supply of PPE, and the failure to properly protect care homes.
Hopson said: "Over the last few years, the NHS has rightly been developing a learning culture based on learning from individual or systemic mistakes and continuously driving improvement, rather than seeking to apportion blame. As a nation and a health service, we need to adopt a similar approach to learning the lessons of COVID-19.
"That learning needs to be done calmly, carefully and collectively.," Hopson said. "A public inquiry is the obvious forum. But, if there are lessons to learn and changes that would improve our ability to deal with this pandemic, we should make them now.
According to Hopson, Trust leaders would highlight five obvious issues in relation to public health in this country in recent years.
"First, years of underfunding for Public Health England, and public health work more widely, has resulted in the UK not being properly prepared to tackle a pandemic such as COVID-19," Hopson said. "For example, the local authority public health grant has been cut by 25% in real terms over the last five years.
"Second, Public Health England has always had a wide range of different roles including protecting the nation from public health hazards, preparing for and responding to public health emergencies, reducing health inequalities, screening and immunisation programmes and actions to address the wider determinants of health such as increasing exercise and reducing smoking and sugar in foods. There were many who argued that this scope could be too wide – COVID-19 looks to have proved them right. Ensuring public health functions are sufficiently resourced to tackle this broad spectrum of activity in the future is essential.
"Third, unlike other health bodies such as NHS England, NHS Improvement and the Care Quality Commission, Public Health England has always been an executive agency of the Department. This gives Ministers direct control of its activities. So, whilst it might be convenient to seek to blame PHE's leadership team, it is important that the Government reflect on its responsibilities as well.
"Fourth, the government's strategy in the early stages of the pandemic in key areas of PHE's responsibility such as testing, was flawed and confusing. Ministers, not PHE officials, were driving that strategy, directing the response, and allocating resource accordingly.
"Fifth, the pandemic has shown that we have the balance between national and local level activity wrong here. Creating a new organisation provides a much needed opportunity to devolve more leadership, more control and more resource to local level.
"We will therefore want to see how well the Secretary of State's detailed plans address these issues."