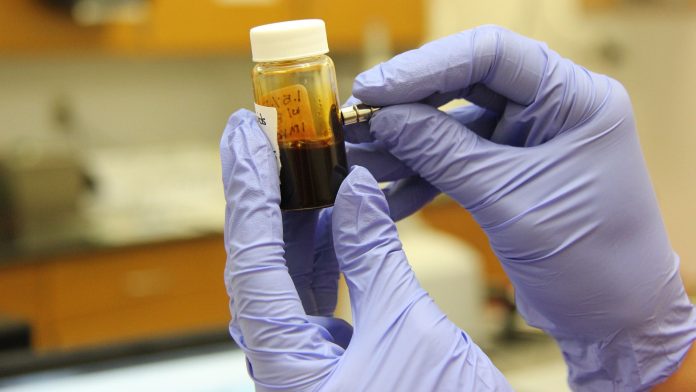 Over 100 healthcare professionals from across the UK and Europe gathered to showcase some of the latest pioneering cancer research projects which are taking place across the north of England.
The Experimental Cancer Medicine Centre's (ECMC) showcase, which took place at the Royal Victoria Infirmary, brought in doctors, research nurses, project managers and university scientists from six ECMCs, namely Sheffield, Newcastle, Leeds, Liverpool, Manchester and Belfast, to outline some of the latest cancer research taking place across the UK.
One of the keynote speakers of the event was Dr Alastair Greystoke, a lecturer in medical oncology, who discussed the proposed CONCORDE trial.
What is the CONCORDE trial?
Greystoke explained: "The CONCORDE trial will work out how we can safely give new drugs combined with radiotherapy to improve lung cancer cure rates – examining how new drugs react alongside radiotherapy to deliver treatments. It brings together lung cancer doctors, drug and radiotherapy specialists and scientists from across the UK and is led by Newcastle, Belfast and Leeds.
"Once running, the study will serve as an active example of how the ECMC Network across the north of England facilitates the development of innovative studies that many other countries cannot achieve, while also demonstrating the benefits of taking a collaborative approach to research."
An international intrigue
This event attracted international speakers, including Dr Andreea Varga, medical oncologist at Institute Gustave Roussy, one of the world's leading cancer research institutes in Paris, France.
Varga said: "Research initiatives such as those conducted through the ECMC Network are crucial in helping us to better define and develop treatments for cancer. This event provides a platform for researchers and clinicians to come together to discuss, present and showcase high-quality research."
The ECMC Network is a network of 18 adult and 11 paediatric 'virtual' centres across the UK designed to bring new treatments to cancer patients as quickly as possible.
It was launched in 2007 through a joint investment of £70m (~€80m) from Cancer Research UK and health departments from England, Scotland, Wales and Northern Ireland.
A positive step forward for cancer research
Ruth Plummer, professor of experimental cancer medicine and Clinical Research Network North East and North Cumbria skin oncology subspecialty lead, said: "Cancer continues to pose a significant challenge to our NHS.
"However, the ECMC Network recognise the value of collaboration, and we're committed to a joined-up approach to drive innovation in cancer research and take positive steps forward."
Recommended Related Articles