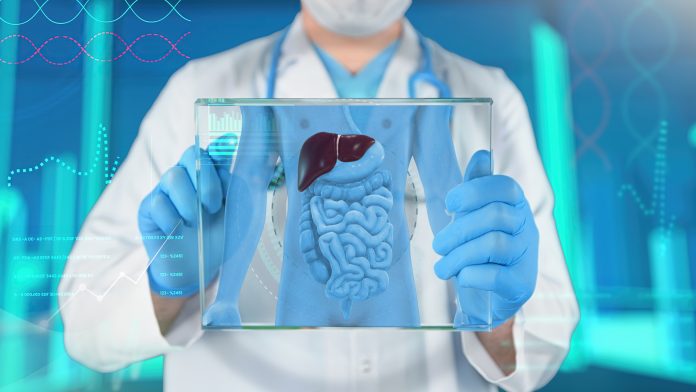 A groundbreaking study conducted by researchers at AMRA Medical has identified the impacts that varying visceral and liver fat levels can have on cardiometabolic health.
To conduct their liver fat investigation, the AMRA Medical researchers collaborated with experts from University Hospitals Cleveland Medical Center and UT Southwestern. The team amalgamated prospective data from the UK Biobank and the Dallas Heart Study to expand on prior research that signified that fat accumulation patterns are differentially linked with metabolic disease.
The study, which is published in Mayo Clinic Proceedings, challenges the traditional theory on disease risks associated with fatty liver disease and illuminates the significance of examining visceral obesity in the context of liver disease.
Understanding the influence of liver fat
The team initiated their research due to a surprising finding from a previous investigation where, in the presence of visceral obesity, liver fat was linked to coronary heart disease (CHD). To examine this association, the experts employed health outcome data from the multi-ethnic Dallas Heart Study, which included 2064 people, and the UK Biobank, where the AMRA has utilised MRI-based methods for body composition analysis.
The team explored the correlation between different visceral and liver fat phenotypes and incident cardiovascular disease and type 2 diabetes, separating the study into four groups based on the combination of either high or low levels of visceral adipose tissue (VAT) and liver fat (LF). These groups were: low VAT – low LF, low VAT – high LF, high VAT – high LF and lastly high VAT – high LF.
The researchers ascertained that visceral fat most effectively divided the cohort into high-risk and low-risk individuals; however, in the context of visceral obesity, ideal liver triglyceride regulation appeared to be especially important. In people with visceral obesity, high liver fat was strongly linked with an increased risk of type 2 diabetes, whereas low LF was strongly associated with a higher risk of cardiovascular disease. Perhaps the most surprising finding was that high liver fat without visceral obesity was not associated with a higher risk of cardiovascular disease and was only mildly associated with a higher risk of type 2 diabetes.
Significance of the research
The reason for LF in a patient who also has visceral obesity might be due to a dysfunction in the liver's capacity to accumulate fat. The researchers believe that identifying the impact of lowering LF due to visceral obesity may help researchers design clinical trials and advance effective therapies for liver diseases such as NAFLD.
The research holds significant importance for individuals aiming to reduce their liver fat pharmacologically because to ensure safety, it is critical to understand how a patient's phenotype and disease risk profile is affected by a drug-induced reduction in liver fat.
Recommended Related Articles