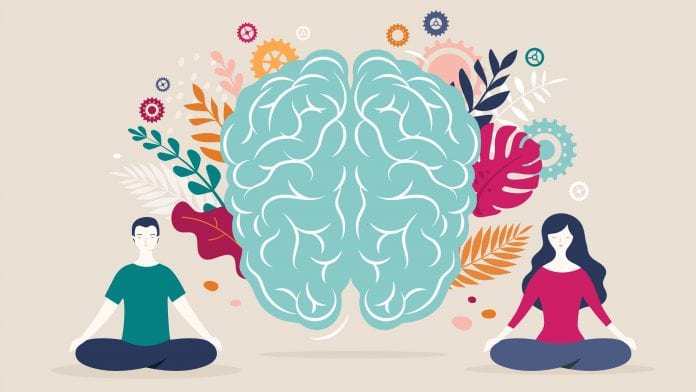 Weight and mental health management can be difficult at the best of times, but COVID-19 is compounding these problems for many people, and there is no 'one size fits all' remedy. Could a nature-derived, plant-based health solution help?
Metaceutic wants to address the unmet needs of those struggling with these problems through its delivery of personalised, nature-derived, and plant-based health solutions for both weight and mental health management.
The Copenhagen found company knows that the gut-brain connection is important for optimal health, and has developed botanical, nature-derived products – PreMind® Biotics – to enhance mental wellbeing and cognitive performance.
Nature-derived solutions for health management
Modern society is plagued with mental stresses which can cause many problems from anxiety, depression, and insomnia, to physiological problems such as heart attacks and strokes.
Weight and mental health problems can be intrinsically interlinked, and overeating, or not eating the right food, can also end up in severe health problems. An imbalance of gut bacteria can even have an impact on cognitive function.
Using 'cutting-edge meta-analysis methodologies for human physiology', Metaceutic aims to 'address major global disease challenges in a more targeted, natural manner', by offering its range of first-generation preventive and therapeutic products.
To help with stress and weight management, and in turn cognitive function, Metaceutic has developed enhanced dietary food supplements that 'alter specific parts of the gut microbiota' which helps with appetite regulation and cognitive improvement.
Personalised medicine
Modern medicine tends to have 'one size fits all' solutions for medical problems that can present themselves in a variety of ways in patients. Metaceutic is aiming to be a part of the evolution away from this symptom-based, 'one size fits all' medicine, and towards personalised health solutions for people.
To help manifest this evolution Metaceutic also offers a targeted and individualised range of personalised medicine products. These products are based on 'customer-specific gut microbiome profiling' which are derived from a 'broad, functionally validated, botanical formulation library'.
Using state-of-the-art analytical methods to evaluate the quality of its materials, Metaceutic develops its products based on its experts' in-depth knowledge of phytochemical composition to create optimised natural formulas.
If you would like to find out more about Metaceutic's natural solutions for health and weight management visit: www.metaceutic.com.