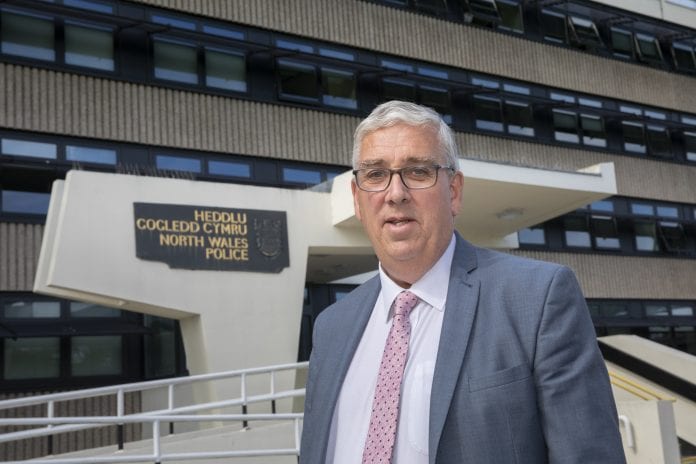 A UK police boss has said that the UK should regulate cannabis and people should be allowed to grow a small amount in their own home.
Arfon Jones, the Police and Crime Commissioner for North Wales has long advocated the legalisation of drugs. In 2017 he visited Portugal to learn about the country's decriminalisation model, and has more recently visited Uruguay to find out more about how the UK could regulate cannabis.
Following his letter to the home office requesting that UK cannabis patients not be persecuted, Jones spoke to Medical Cannabis Network editor Stephanie Price about his views on regulating medical cannabis.
Jones said that the UK government should adopt a new regulatory model, begin selling cannabis in pharmacies, and assist those with previous drug convictions to help them back into work. He also said that the UK should allow people to grow their own cannabis, and follow a model similar to the Spanish cannabis clubs.
Regulating cannabis in the UK
Jones believes that the UK's approach to drugs needs to change.
He said: "In my policing career I have never met anyone who has caused violence through cannabis, as opposed to the hundreds of violence cases I have seen related to alcohol, which is a legal substance.
"The penny dropped for me many years ago and I thought 'why are we doing all this?' I know many people who use cannabis both medicinally and recreationally – they hold down good jobs and are good people."
Jones has recently launched Checkpoint Cymru in North Wales, developed by Cambridge University and successfully trialled in Durham. The programme is designed to divert low level offenders away from criminality through a four-hour education course instead of handing them a conviction.
"Checkpoint Cymru is a course that aims to educate people instead of giving them a criminal conviction and ruining their life chances over possession of a small amount of drugs," he said.
"I have been to both Portugal and Uruguay to see how they deal with drugs there, and I think the UK would be smart to adopt a model like Uruguay's.
"Cannabis should be regulated just like alcohol and tobacco – which actually causes more harm to individuals and to society in general. We should introduce a licencing system so that cannabis can be sold through pharmacies and in shops as happens in Canada, Uruguay and certain states in America.
"North Wales Police has contended with £30m (~€35.67m) in austerity cuts since 2010. We need to be focussing instead on the supply of illegal substances because of the violence associated with it, the problems it causes and the exploitation of young people and vulnerable people.
"It is unfair that a conviction for minor cannabis possession can blight a person's future career as that's what happens when people go through the criminal justice system. So, we need to look at a different way, and we are doing that here in North Wales.
"I recently visited Montevideo which is one of the most prosperous capital cities in Latin America, so clearly when they regulated cannabis back in 2014 the sky didn't fall in. It's a lesson we should learn here."
Beyond cannabis, Jones is an advocate of compassionate care and highlighted the success of the Teeside and Glasgow mobile clinics and injection rooms.
He said: "The UK should begin rolling out these clinics and heroin assisted treatment rooms, as we can now see how they drastically reduce drug related deaths."
Home growing cannabis and reducing organised crime
As criminal gangs across the country violate young people through criminal activity – Jones believes the legalisation of drugs would help to reduce organised crime.
Jones said: "The best way to reduce the role of organised crime in the supply of drugs is to put it in commercial hands and to price it appropriately so people don't need to go to the illegal market. Commercial organisations have taken over the medicinal cannabis market and are selling prescriptions at a vast cost even though it is cheap to grow. That's just exploitation in my book.
"My view is that people should be allowed to grow a limited number of cannabis plants for their own use. Let's face it there are probably hundreds of thousands of people in this country who grow cannabis in their own homes now. They're not harming anybody else and there is no reason why they should be punished through the criminal justice system. It would be sensible to follow the example of Spanish cannabis clubs where people are allowed to grow seven or eight cannabis plants in the club.
"If you were starting from scratch, I think cannabis would be more lightly regulated than alcohol is now because I think everybody agrees that alcohol is far more harmful to individuals than cannabis is. Just like alcohol, you should have age restrictions on the purchase and consumption of cannabis is a regulated market."
The failed war on drugs
Jones believes the 'war on drugs' is not working and rather than overloading an already creaking criminal justice system, the UK needs a more enlightened and more effective approach.
He said: "What I am clear about is that chasing and prosecuting recreational users of cannabis should not be a police priority when they are causing absolutely no harm to anybody else.
"We need to recognise that 90% of drug consumption, including cannabis, is recreational use and non-problematic. In those cases, people should be given some educational information and that would be the end of the matter.
"Meanwhile, the legal position in relation to medicinal cannabis has been well and truly fudged as a matter of political expediency to avoid a PR disaster caused by the heart-rending cases of several children like the chronically ill Billy Caldwell who needs cannabis oil to ward off life-threatening fits.
"It is unjust and cruel that people living with conditions like multiple sclerosis who use cannabis are putting themselves at risk of being prosecuted."