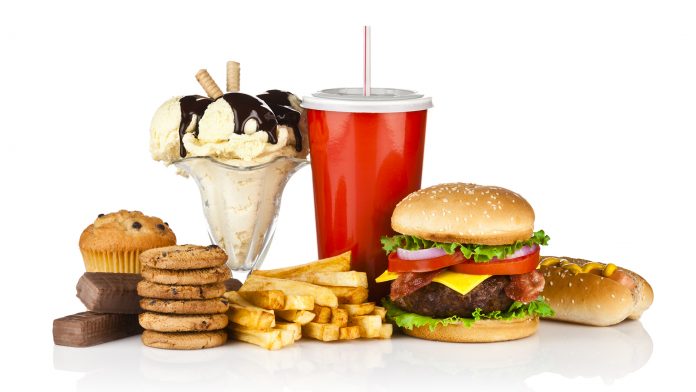 An unhealthy diet and lifestyle could heighten the risk of cognitive decline and diseases such as dementia, new research has suggested.
In a study led by the Institute of Psychiatry, Psychology & Neuroscience (IoPPN) at King's College London, researchers found that both nutrition and exercise can potentially influence hippocampal neurogenesis – the process by which the brain produces new brain cells. The findings indicate that altered neurogenesis in the brain may represent an early biomarker for both cognitive decline (CD) and dementia.
The study has been published in Alzheimer's & Dementia, the journal of the Alzheimer's Association.
Looking at blood samples from 418 French adults over the age of 65, the researchers investigated how the blood of individuals with and without CD and dementia could influence hippocampal neurogenesis in laboratory settings and whether diet and exercise played a role in this. The samples were collected 12 years prior to a CD and dementia diagnosis and were tested on human hippocampal stems cells. Researchers also collected information on participants' sociodemographic, lifestyle, and clinical data and measured the incidence of cognition status and dementia every two to three years over a 12-year period.
Exercise and nutrition linked to cell death rate
Throughout the study, researchers observed that both CD and Alzheimer's were associated with levels of neural stem cell death seen 12 years prior to diagnosis. Factors such as exercise, nutrition, vitamin D levels, carotenoid, and lipid levels were also found to correlate with the rate at which cells die off. They also found that physical activity and nutrition were key factors that then also determined CD status— specifically that reduced physical activity and increased malnutrition increased cell death, which in turn heightened the risk for future CD.
Previous studies have determined that diet and exercise have some protective effects against CD and dementia, but there has been a lack of research to explain these roles at the neurobiological level. Studies on animals have shown how diet and exercise can directly influence hippocampal neurogenesis, potentially explaining how exercise and diet may biologically exert their effects. This latest study supports this research further by demonstrating the effects in the context of a human model.
Doctor Sandrine Thuret, the study's lead investigator from King's IoPPN, said: "Our study has demonstrated not only that there are individual markers of hippocampal neurogenesis associated with CD and dementia 12 years later, but also that there is some degree of specificity with respect to diagnoses of dementia subtypes.
"Specifically, if an individual displays an increase in their levels of cell death during differentiation (when neural stem cells are becoming neurons), we can look at this as a potential warning sign of CD. Conversely, a decrease in levels of cell death during proliferation (the process by which a single cell divides into a pair) and reduced hippocampal progenitor cell integrity could be viewed as a predictor for Alzheimer's disease and vascular dementia, respectively."
Preventing cognitive decline
Dr Andrea du Preez, the study's first author from King's IoPPN, said: "While more work is undoubtedly needed to fully understand how diet and exercise might modulate hippocampal neurogenesis, our findings may represent an effective early preventative strategy against CD and dementia."
The project was part of the EU consortium DCogPlast 'Diet Cognition and Plasticity" led by Dr Thuret and funded by JPI-HDHL, the Medical Research Council UK, the French National Research Agency MINECO, CiberFES- Cofund by FEDER Program from EU, Academia Award from the Generalitat de Catalunya, and the BMWFW.
Recommended Related Articles