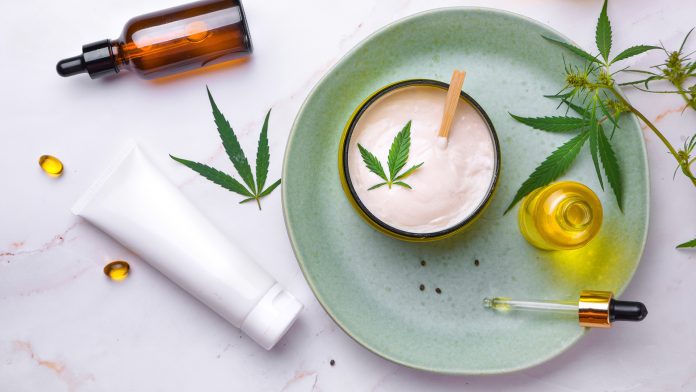 A range of over-the-counter topical CBD products have significantly misleading labels, often having inaccurate ingredients and unproven therapeutic effects, a new study suggests.
A study by Johns Hopkins Medicine analysed over 100 topical CBD products that can be purchased online and in store. The results showed that many have incorrect labelling of ingredients, with some containing amounts of THC that could cause the user to become "high", including some products that claimed to be THC-free.
The investigation also revealed that some of the topical CBD products made therapeutic claims that are not approved by the US Food and Drug Administration (FDA).
CBD regulations
Currently, the FDA has only approved one prescription CBD product to treat seizures from a rare form of epilepsy and two prescription THC products to alleviate nausea and vomiting caused by chemotherapy and for appetite and weight loss associated with HIV/AIDS.
Tory Spindle, PhD, the lead author of the study and an assistant professor of psychiatry and behavioural sciences at the Johns Hopkins University School of Medicine, said: "Misleading labels can result in people using poorly regulated and expensive CBD products instead of FDA-approved products that are established as safe and effective for a given health condition."
The Agriculture Improvement Act of 2018 states that CBD products containing less than 0.3% of THC are not considered to be illegal substances in the US. This has led to a boom in CBD products that are widely available and can be bought almost anywhere, which has made regulating them and testing their bold claims challenging and could put the consumer at risk.
Spindle commented: "Recent research has shown that people who use CBD products containing even small amounts of THC could potentially test positive for cannabis using a conventional drug test."
What is really in topical CBD products?
The researchers acquired 105 topical CBD products online and in stores, including CBD lotions, creams, and patches. They used gas chromatography-mass spectrometry to examine the products' accurate amounts of CBD and THC.
Just 85% of the topical CBD products listed the total amount of CBD in milligrams on the label, with 18% containing less than advertised and 58% having more than advertised, with only 24% accurately labelled. The in-store products contained 21% more CBD on average than advertised and online products contained 10% more.
Of the 105 topical CBD products, THC was detected in 35%, although these were all within the legal 0.3% limit. However, 11% of those were labelled THC-free, 38% claimed to be less than 0.3%, and 51% did not reference THC o the label.
28% of the topical CBD products made a therapeutic claim, predominantly about alleviating pain and inflammation, 14% made a cosmetic/beauty claim, and 47% noted they were not FDA-approved, with the remaining 53% not referencing the FDA.
Spindle said: "It's important to note that the FDA has not approved CBD products to treat any of the conditions advertised on the products we tested."
Ryan Vandrey, PhD, professor of psychiatry and behavioural sciences at the Johns Hopkins University School of Medicine and the study's senior author, concluded: "The variability in the chemical content and labelling found in our study highlights the need for better regulatory oversight of CBD products to ensure consumer safety."