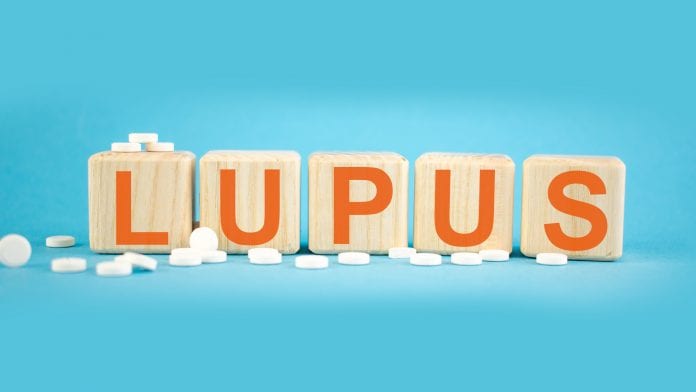 The treatment anifrolumab has been found to reduce lupus flares whilst allowing for patients to reduce the use of corticosteroids that can cause organ damage.
Patients with systematic lupus erythematosus, an autoimmune disease in which the immune system attacks healthy tissue in the body, often must use high doses of corticosteroids which are associated with organ damage. A new analysis of the TULIP (Treatment of Uncontrolled Lupus via the Interferon Pathway) clinical trial programme has shown that treatment with anifrolumab, a potential first-in-class type I interferon inhibitor, resulted in a greater reduction in disease flares while having a sustained reduction in doses of oral corticosteroids compared to placebo, with both groups of patients receiving standard therapy. The data will be presented at ACR Convergence 2020, the annual meeting of the American College of Rheumatology (ACR), taking place virtually 5-9 November 2020.
There has been only one medicine approved for systematic lupus erythematosus in the last 60 years, making this a huge advancement in potential treatment for patients.
Improving lupus treatment
Oral corticosteroids are often used in standard lupus treatment, but long-term use can increase the risk of organ damage and other significant side effects including a higher risk of infections, cardiovascular disease, osteoporosis, and cataracts. Higher doses of corticosteroids are associated with increased organ damage in patients with systemic lupus erythematosus.
The new pooled analysis from the Phase III TULIP-1 and -2 studies showed 40% of patients treated with anifrolumab, plus standard therapy, had a sustained reduction in oral corticosteroids use without experiencing a disease flare through 52 weeks (versus 17.3% in placebo plus standard therapy). Treatment with anifrolumab was associated with lower flare rates overall compared to placebo, and also on the skin and in the mouth (mucocutaneous) as well as in joints (musculoskeletal), the two organ domains most frequently affected at the start of the study.
Professor Richard Furie, Chief of the Division of Rheumatology at Northwell Health, New York, US, said: "A leading treatment goal for systemic lupus erythematosus patients is to prevent flares while also averting the short- and long-term health consequences that can result from treatment with oral corticosteroids.
"In current clinical practice, tapering oral corticosteroids can sometimes result in flares, so achieving both goals simultaneously is difficult and remains an area of unmet need. This new analysis of the anifrolumab Phase III trials provides important insights into anifrolumab's potential to impact patients in a clinically meaningful manner."
Richard Marshall, Senior Vice President and Global Head of Respiratory and Immunology Late Stage Development, BioPharmaceuticals R&D, said: "This new analysis adds to the body of evidence of anifrolumab in systemic lupus erythematosus by illustrating its effect on preventing flares while allowing a sustained reduction in oral corticosteroids. Patients face significant unmet medical needs in this difficult-to-treat disease, and we are working to make this potential new treatment available as soon as possible."
The safety profile and tolerability of anifrolumab in the pooled analysis were consistent with the known profile from the TULIP clinical trial programme.