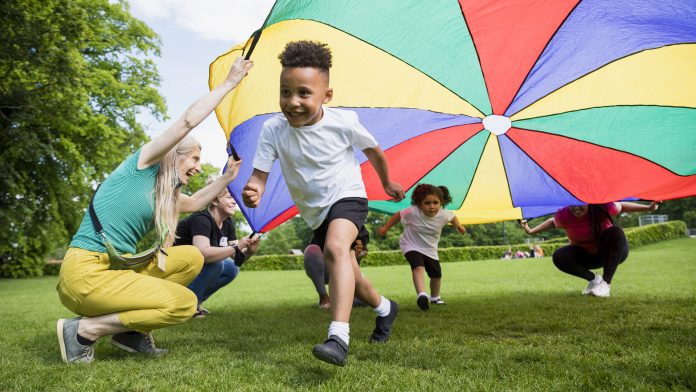 New research finds that children who play with others at pre-school age reduce the risk of mental health disorders later in life.
Researchers from the University of Cambridge have discovered that children who learn to play with others at pre-school age are less inclined to develop mental health disorders as they get older. This evidence illuminates the necessity for pre-school-aged children to engage and play with other children and indicates a connection between peer play ability and reduced risk of mental health disorders.
Dr Jenny Gibson, from the Play in Education, Development and Learning (PEDAL) Centre at the Faculty of Education, University of Cambridge, said: "We think this connection exists because through playing with others, children acquire the skills to build strong friendships as they get older and start school. Even if they are at risk of poor mental health, those friendship networks will often get them through."
The research is featured in the Child Psychiatry & Human Development journal.
Connecting mental health disorders and peer play ability
The researchers examined data from 1,676 children in the Growing up in Australia study, collated when they were aged three and seven. The data included a record of how well the children played in various situations at age three. The activities include various examples of peer play, such as simple games, imaginative pretend play, goal-directed activities and collaborative games.
The team measured four peer play indicators to create a 'peer play ability' scale –  the underlying ability of a child to engage with peers playfully. The researchers calculated the strength of the relationship between the scale and reported symptoms of mental health disorders, including hyperactivity and conduct, emotional and peer problems, at age seven.
Further analysis was conducted to group the children into two sub-groups. These children were separated between a high 'reactivity' group (children who were easily upset and difficult to soothe in infancy) and low 'persistence' group (children who struggled to persevere when encountering a challenging task). Both these traits are associated with poor mental health outcomes.
High peer play ability and fewer mental illness difficulties
The researchers found that children with higher peer play ability scores at age three consistently showed minimal signs of mental health disorders at age seven. For every unit increase in peer play ability at age three, children's measured score for hyperactivity problems at age seven fell by 8.4%, conduct problems by 8%, emotional problems by 9.8% and peer problems by 14%. Potential factors such as poverty levels, maternal distress and the opportunity to play with siblings and parents were accounted for and made no difference.
Improved peer play ability clearly positively impacted mental health disorders in at-risk groups. In the 'low persistence' group, those who play better with peers at age three consistently had lower hyperactivity and fewer emotional and peer problems at age seven. This finding could result from peer play often pushing children to problem-solve and confront challenges, combatting the issue of low persistence.
The benefits of peer play were weaker for the high reactivity sub-group, possibly due to these children being more anxious, withdrawn and less inclined to engage in activities. However, better peer play ability at age three was linked to lower hyperactivity at age seven.
The connection between peer play ability and reduced risk of mental health disorders potentially exists as playing with children supports the development of emotional self-control and socio-cognitive skills, such as the ability to understand and respond to other people's feelings. Peer play is crucial to building friendships and social connections.
The researchers suggest that assessing peer play ability at an early age could help screen for children at risk of mental health disorders. They noted that at-risk children should have access to environments that encourage high-quality peer play, such as playgroups, to mitigate the risk of mental health disorders later in life.
"The standard offer at the moment is to put the parents on a parenting course," Gibson concluded. "We could be focusing much more on giving children better opportunities to meet and play with their peers. There are already fantastic initiatives up and down the country, run by professionals who provide exactly that service to a very high standard. Our findings show how crucial their work is, especially given that the other risk factors jeopardising children's mental health could often be down to circumstances beyond their parents' control."
Recommended Related Articles