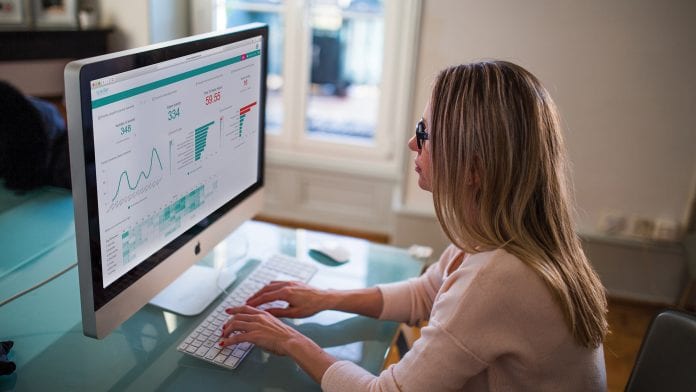 The ability for healthcare technology to predict risks could be a huge benefit to healthcare professionals.
You will have likely seen the impressive TV ads by Audi showing off the 'Pre-sense' technology that they're fitting into their cars – if you haven't, it's worth a watch. Most people come away amazed that we are living in an age when a car can spot hazards before we do, alert us, and take corrective action if we do not.
Imagine how this could impact healthcare – could we see the likelihood of risks that could occur and take action to tackle them head on? If we could then surely similar technologies, applied in a hospital or care home, could even save lives. At Radar Healthcare we have been working on predictive technology for a while now and it has huge potential for the future.
A proactive approach to risk
When I speak to clinicians and managers and ask them what difference it would make if their technology could manage risks for them, some wonder if I am joking, and others start bemoaning about how wonderful it would be in an ideal world. But this is not sci-fi, the technology exists now and can do just that.
At Radar, we have spent years listening to our customers about how they work and what they need from technology. What became evident very quickly is that taking human error out of the equation and freeing up time for staff to focus on the big picture could be transformational for improving patient care. We set about designing and building software that could do just this, driven by a vision of moving away from approaching risk management as a tick box exercise and towards a future where we manage risk proactively. A partnership where technology helps identify the probability of a risk occurring and prompts staff to take action.
Organisational culture is critical to whether this technology makes an impact or not. Entrepreneurial, imaginative leaders adopt technology earlier, which helps to foster a strong ethos of focusing on patient care. Lots of impressive tech exists all over the world, but it is only used to its full potential where the right leadership fuses with a strong innovative culture. COVID-19 has led to a reappraisal of the role technology can play in helping manage risk and improve patient care. This is long overdue.
Digitising risk management brings huge benefits, both to the patient and the NHS through reduced costs and a more innovative way of working, but simply logging these risks and looking at historical data to inform decision making is like driving a horse and cart to work. You can do it, but it is not the best way of getting there. There are significant benefits for public and private acute providers of adopting risk and compliance software that is powered by analytics and Artificial Intelligence (AI) capabilities, capable of spotting patterns and predicting the probability of a risk turning into an incident. These features are essential if we are to take a proactive approach.
Healthcare professionals need to start asking a crucial question – does our technology need managing, or does it do the managing for us? If it is the former, it's time to make a change.
Stop the box ticking
The conventional approach to risk management involves looking at historical data to determine which risks exist, then putting procedures in place and identifying things that need to be done. This model is not fit for purpose. It is vulnerable to resource pressures, where a thinly spread workforce means risks are not being monitored effectively and not all actions are implemented in time. And it is vulnerable to human error, where basic mistakes are made and where complex information from different areas cannot be fully understood – because we are only human after all.
In many cases, the technology exists to automate or speed up a lot of the risk management work currently undertaken in secondary care. The roll out of the 'alert and action' technology last year, which uses algorithms to read patients' vital signs and alert clinicians to worsening conditions that indicate sepsis, being a great example 1. This is too rare though and suppliers are not clear enough with users about what exactly their software can do. We come across customers that are regularly surprised about what Radar can do for them, so as an industry, we need to do even more to understand the daily challenges staff are facing and explain which functionality can help day-to-day.
Health professionals need to take a step back and look at what they want to get out of their technology. I think this boils down to two key things – they want it to do time consuming tasks and they want it to do things they cannot do. There are very clear ways in which technology can do these things to help clinicians and carers work more efficiently and improve patient safety.
Getting time back
Too many tasks are still being managed manually, both in healthcare and other sectors, that could be done by a machine. Not just because they can be, but because they should be. Instead of sending different emails with different attachments to specific groups within an organisation, it should be common to use communication functionality built within a system to contact specific groups like nurses, anaesthetists, and porters, with information relevant to them at the click of a button.
Digitising processes that are currently done manually does not just give staff a respite, it saves huge amounts of time that can be diverted to other immediate priorities. One of our customers, Malling Health (a collection of GP practices, Urgent Care, and OOH services), was sending out important communications and notices to staff manually and had no visibility who had seen them or not, leading to spending a lot of time manually chasing people to find out. In this case, our software was able to transform the way they worked by digitally delivering and auditing who had read them, enabling Malling Health to see that up to 90% of staff had read it on the same day. This provided the assurance that everything that should be done was being done.
Staff have taken a creative approach to using technology, finding additional capacity by identifying processes that can be automated and tasks that can be done more efficiently. In addition, organisations can see how they compare against others, providing appropriate data sharing is in place, so that they can improve practice and make sure they are not falling behind. At Radar, we have managed to successfully position ourselves as a challenger by showing organisations that are struggling just how technology can help them work smarter, not harder.
"I think this situation (COVID-19) has shifted the perception of change management – we've all gone through a very steep learning curve but have proven that there are better ways of working and that we do have the ability, and now the appetite to adapt to change efficiently and effectively."
Ann Highton, NHS Governance, Assurance and Risk Specialist 
Use technology for the superhuman tasks
It is a common idiom to describe things that bring us benefits as being a 'step in the right direction.' Advanced analytics and AI offer genuine opportunities for us to leap forward rather just step, because they provide capabilities that humans have never had. The speed at which software is able to pull together disparate information and learn from it is clearly astonishing and offers great promise in healthcare.
At Radar, we build intelligent analytics capabilities into our software. In practice, this means not only providing users with the ability to run reports on what is happening or showing them via a dashboard, but actively processing what is happening across an organisation in real time, and identifying when a risk could emerge, before it does. Algorithms are a critical component in any proactive system because they can be rapidly created and improved to take account of recent and continuously evolving risks. The development of QCOVID, a risk prediction algorithm, to estimate outcomes for COVID-19 hospital admissions shows just how quickly this technology can be rolled out to predict and improve outcomes.2
We build data patterns in the background of our software that can identify events that are being logged onto our system and use these to model what might happen in the future. This helps users to step outside of the circle of being fed the same information that is input into the system and to make better decisions by accessing new insights produced by analysing multiple data sets. In some cases, this alerts the user that pre-emptive action needs to be taken, and in other cases it triggers automatic protocols so that established procedures click into place and notifies staff that this has happened – eliminating the 'what next' scenario. Imagine a care home where half of their staff are not working through a mix of annual leave and sickness. Analytics could identify trends based on historical data and make predictions about the future probability of an incident – for example, when staffing levels fall below a certain percentage, there are usually three resident falls, so put X, Y, and Z measures in place to prevent these.
Organisations should be using this technology to proactively manage risk and move away from an old-fashioned, incident-based checklist approach after the risk has already emerged. This is really important, because both in the UK and internationally, incident reporting information is being underused as a result of traditional limitations of software and the small percentage of problems that systems are typically able to identify.3 If we are to mitigate risks effectively, clinicians and users need to believe that the information their technology is providing them is accurate, useful, and important.
"The analytical capabilities that Radar offers really excites us. Detailed, real-time data makes a big difference in terms of sharing information and understanding trends. We can spot things quickly, whether good or bad. Sharing these insights with everybody to improve the way we work is really exciting."
Paula Wiggins, Governance Systems Manager, Somerset Foundation Trust 
Conclusion
Risk management, including risk registers and assurance frameworks, is often framed as a simple act of compliance – a requirement – rather than an opportunity. All health and social care organisations have to manage risk as part of their regulatory process, but 'proactive' risk management can bring huge benefits to staff and patients by unlocking resources and improving patient safety. This means challenging transactional systems designed to facilitate box ticking and replacing them with transformational ones that uncover insights and help users act on information more easily.
Immediate crises present new challenges and problems that require a shift in approach. Technology can help support users by doing complex analytics work in the backend, by digitally auditing actions to keep governance standards high and by ensuring communication is real time and consistent across large, multi-site organisations. Similarly, it can free up capacity to focus on other priorities by automating time consuming work so professionals can focus on other issues, whether that be developing and implementing a new programme within their Integrated Care System (ICS) or focusing on problem areas.
Risk and governance professionals should challenge the systems that they use and regularly evaluate the technology they have in place. Does it help them work smarter? Does it deliver what they need? And crucially – is their technology proactively helping them manage risk, rather than just logging it? Providers are there to help improve patient care and to help healthcare professionals to do their job. Technology should be appraised against a set of objectives designed to deliver outcomes and improve patient safety, not just become part of the status quo.
COVID-19 has given birth to a new organisational mindset, one that seeks creative solutions to the problems risk and governance teams are facing, and where more questions are being asked about whether existing solutions are up to scratch. This is to be welcomed. It will mean users start to get more out of their systems and suppliers will develop more functionality to help address both age-old and emerging risks.
The test will be whether this new, agile approach continues once we are back to 'normal' – whatever that is.
References
1. https://www.nursingtimes.net/news/technology/digital-tools-saving-hundreds-sepsis-rolled-across-nhs-20-08-2019/ Last accessed: 30/11/2020
2. Clift Ash K, Coupland Carol A C, Keogh Ruth H, Diaz-Ordaz Karla, Williamson Elizabeth, Harrison Ewen M et al. Living risk prediction algorithm (QCOVID) for risk of hospital admission and mortality from coronavirus 19 in adults: national derivation and validation cohort study BMJ 2020; 371: m3731. Available at: https://www.bmj.com/content/371/bmj.m3731 Last accessed: 30/11/2020
3. Shojania KG. The frustrating case of incident-reporting systems; BMJ Quality & Safety 2008; 17:400-402. Available at: https://qualitysafety.bmj.com/content/17/6/400, last accessed 30/11/2020
Special Report Contact Details