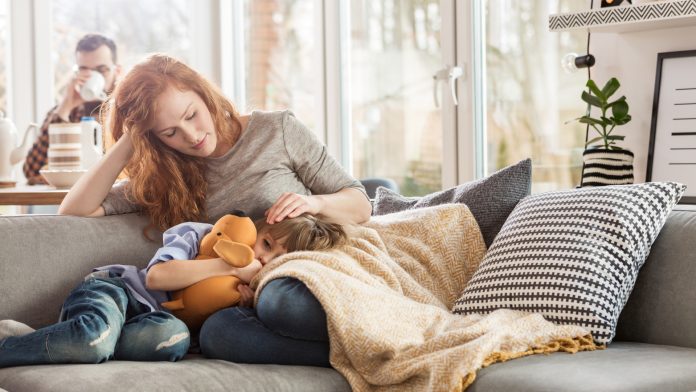 Today at the 5th European Academy of Neurology Congress, researchers present how epilepsy drugs taken by pregnant women is associated with higher risk of language impairment in their children.
Pregnant women who took anti-epileptic drugs (AEDs) during pregnancy had children who were at an increased risk of language impairment at age 5 and 8, new research has found. The AEDs investigated included sodium valproate, which is a drug now only used when there is no alternative in pregnant women because of its known risks to unborn babies, including birth defects and learning and development delays, and carbamazepine, previously believed to be safer.
The new findings also showed that taking folic acid supplements had a protective effect against language impairment in babies born to women who took these drugs.
Exposure of epilepsy drugs
"The main findings of the research are that foetal antiepileptic drug exposure is associated with an increased risk of language impairment in children of mothers with epilepsy, at age five and eight years, especially after exposure to carbamazepine and valproate exposure," says lead researcher Dr Elisabeth Synnøve NilsenHusebye.
"These results have not been reported previously. We have previously shown that language impairment and risk of autistic traits at age 1.5 and 3 years depend on maternal plasma AED concentrations and folate status. Similar results regarding in utero AED exposure and language impairment have been reported after valproate exposure, but data regarding carbamazepine exposure and language impairment has been conflicting."
Dr Husebye also warned that data on new antiepileptic drugs, such as levetiracetam, lamotrigine and tompiramate, and their long-term effects on language are lacking.
"Few studies have examined the effects of plasma AED concentrations and maternal folate status during pregnancy on language abilities in older children," she added.
Details of the study
The study population was made up of children of mothers with and without epilepsy enrolled in the Norwegian Mother and Child Cohort study 1999 to 2008. Mothers provided information on their epilepsy diagnosis, AED use during pregnancy and the child's verbal abilities at age five and eight years in questionnaires with validated language screening tools.
AED blood concentrations in maternal blood samples were measured at gestational weeks 17 to 19 and sample taken from the umbilical cord directly after birth. The researchers found that for AED exposed children, the adjusted odds ratio for language impairment was 1.6 at age five years and 2.0 at age eight years, compared to children of mothers without epilepsy.
Children exposed to carbamazepine monotherapy had a significantly increased risk of language delay compared to control children at age eight years. Higher maternal plasma valproate concentrations correlated with language delay at five years.
But children of mothers taking periconceptual folic acid supplement had a lower risk of AED-associated language impairment at both ages
Damage could be permanent
"Adverse neurodevelopmental effects after AED exposure in utero could be permanent. Not only valproate but also carbamazepine exposure is associated with language impairment." added Husebye.
"Clinicians should be aware of children with potential language impairment after AED exposure in utero with a precise assessment and appropriate interventions. Taking folic acid supplements in the periconceptual period, before conception and in early pregnancy, is particularly important for women with epilepsy."