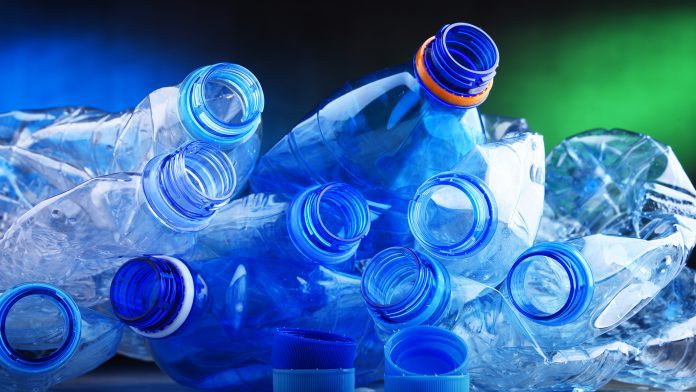 Analysis of over 3,000 children from six European countries examined the effects of prenatal exposure to bisphenol A on respiratory health in school-age girls.
Bisphenol A, also known as BPA, is a chemical produced in large quantities for use primarily in the production of polycarbonate plastics. It is present in a range of everyday products such as water bottles, toys and eyewear. Exposure to bisphenol A is usually through diet, with food and beverages being the perpetrator and, as a result, can disrupt the endocrine. The European Chemicals Agency (ECHA) included bisphenol A on the list of substances of "very high concern" in 2017.
The new research, carried out by Barcelona Institute for Global Health, studied over 3,000 mother-child pairs from six European countries to establish whether a link was present between prenatal exposure to the chemical and poor respiratory health in school-age girls.
The results are published in the journal Environment International.
Bisphenol A: crossing the placental barrier
Previous research outlines that bisphenols are present in maternal milk and can cross the placental barrier. The researchers set out to discover whether prenatal exposure to bisphenol A is associated with respiratory health problems in the following years.
The authors used studied urine samples taken during pregnancy from women located in Spain, France, Greece, Norway, the Netherlands, and the United Kingdom collected between 1999 and 2020. They also collated data on the respiratory health of their children collected years later through questionnaires and spirometry.
They found that in 90% of the urine samples, there was a high prevalence of bisphenol A. However, other varieties of bisphenols were less prominent in the samples, but the researchers did find that the Netherlands did have a notable presence of other chemicals.
The impact on respiratory health
An association between poorer respiratory health in school-aged girls and exposure to bisphenol A during pregnancy was found. Particularly, a twofold increase in the concentration of bisphenol A was linked to a 13% higher risk of respiratory symptoms. Surprisingly, this association was not noted in boys or the other varieties of bisphenol chemicals.
"Our results are in line with those of earlier studies, which have also reported that bisphenol A has a negative impact on respiratory health in childhood. We believe that the effect may be due to the fact that bisphenols can cross the placental barrier and interfere with the child's respiratory and immune systems during the developmental phase," explained Alicia Abellán, ISGlobal researcher and first author of the study.
Talking about the differences observed between girls and boys, Maribel Casas, ISGlobal researcher and last author of the study, makes the point that "bisphenols are endocrine disruptors and can interfere with sex hormones. As our findings suggest, this may give rise to differences in the effects they have depending on the sex of the person exposed."
Recommended Related Articles