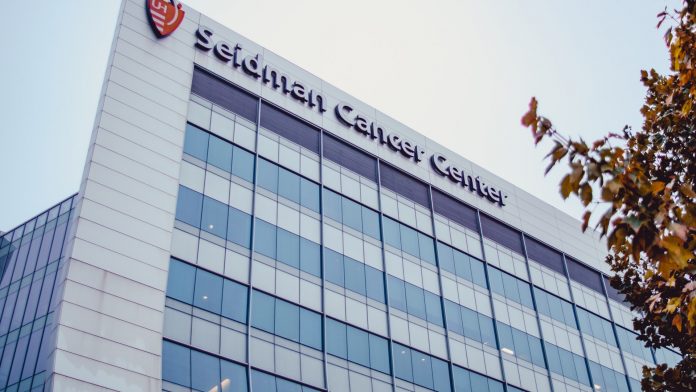 New research presented at the ESTRO 37 conference has outlined that shorter courses of prostate cancer radiotherapy in higher doses are safer and more effective for the patients and hospitals.
The therapy, called ultrahypofractionated radiotherapy, involves hospital treatment every other day for two and a half weeks, rather than the standard course of prostate cancer radiotherapy every week day for eight weeks.
Researchers have said that this method of radiotherapy saves time for patients, as well as freeing up the equipment, saving money and benefitting other patients on the waiting list for treatment.
The practical benefits
Professor Anders Widmark, senior consultant in the Department of Radiation Sciences and Cancer Centre at Umeå University, Sweden, said: "We already know that radiotherapy can destroy cancer cells in the prostate and that it has advantages over surgery and hormone therapy because it is less likely to cause impotence or incontinence. However, radiotherapy requires expensive specialist equipment and patients can end up on a waiting list for treatment.
"Ultrahypofractionated radiotherapy offers a number of practical benefits to patients as well as time and cost-savings for hospitals, so we wanted to test if it is as safe and effective as standard radiotherapy."
Conducting a trial
The trial, conducted by researchers, comprised 1,200 patients who had all been diagnosed with medium or high-risk cancer, where clinical factors suggest there was a risk that the cancer could spread if it was not treated.
None had received treatment to block the male hormone testosterone, which can stimulate prostate tumours to grow.
Half received standard radiotherapy of 39 treatments spread over eight weeks, while the other half received ultrahypofractionated radiotherapy with seven treatments of high-dose radiation every other weekday for two and a half weeks.
What did the research find?
It was found that five years after treatment, 83.8% of patients treated with standard radiotherapy had no signs of returning cancer and 83.7% of patients treated with ultrahypofractionated radiotherapy saw no signs.
Although the patients that partook in the higher dose treatment suffered worse side-effects, the long-term side effects were the same as those experienced by patients who had the standard treatment.
Widmark concluded: "Previous research has already shown that it's possible to increase individual doses and give them over four to five weeks. Now we have shown that we can condense the therapy further, raising the dose at each hospital visit so that the whole schedule lasts only two and half weeks.
"This is the first large patient trial of this kind and it shows that ultrahypofractionated radiotherapy is just as effective as standard radiotherapy at stopping prostate cancer from returning. Importantly, It also shows that patients treated in this way do not suffer any more side effects than those treated with conventional radiotherapy."
Recommended Related Articles