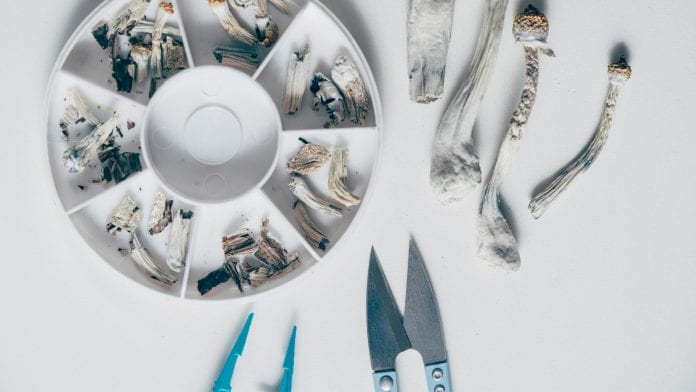 Leaders in the field of psychedelic medicine have joined forces to create the global Psychedelic Medicine Association (PMA), which aims to bridge the gap between the medical establishment, patients, and the industry.
With support from major groups in the growing psychedelic medicine sector, the Psychedelic Medicine Association will officially launch on 29 September with an aim to create a framework for conversations between key stakeholders, and better outcomes for patients using psychedelic medicines which could offer hope as groundbreaking treatments in mental health, addiction, and pain management.
The PMA is a public benefit corporation, run by healthcare providers for healthcare providers, and is currently building its membership and partner networks.
Psychedelic medicines
The field of medical psychedelics is garnering attention from both patients and the medical industry due to new research that suggests the compounds have therapeutic potential as fast-acting antidepressants, treatment for PTSD, or for helping those diagnosed with a terminal illness. However, psychedelic compounds are still classed as a Schedule 1 drug in most countries, making researching the compounds a difficult and expensive process.
These medicines are becoming more accepted in healthcare, however, with treatments such as ketamine being widely available, and organisations such as the Multidisciplinary Association for Psychedelic Studies (MAPS) conducting clinical trials through "Breakthrough Therapy Status" granted by the FDA to MDMA and psilocybin.
Ronan Levy, Executive Chairman of industry behemoth Field Trip Psychedelics Inc., said: "The research and emerging evidence around psychedelics and psychedelic-assisted therapies is showing these molecules and modalities hold incredible promise. The impact they could have on how we treat mental health conditions such as depression, anxiety, and PTSD, as well the general wellbeing of people across the world, is significant.
"In order for that impact to be realised, though, we need to earn the trust, support, and buy-in from the global medical community through frank, open, and objective dialogue. The PMA is extremely well-positioned to start that conversation in a meaningful and constructive way, and so we were very pleased to be invited to join the PMA as a founding member."
Dr Lynn Marie Morski said: "For us to fully inform those on the frontlines of patient care, we have to overcome the stigma surrounding psychedelics, clear up misconceptions about psychedelic medicines, and give practitioners access to the wealth of research being done in the field."
The Psychedelic Medicine Association
Joining the Psychedelic Medicine Association at launch will be the Ayahuasca Foundation, Field Trip Psychedelics Inc., Fluence, Heroic Hearts Project, Hive, Illuminate Medicine Institute, Magic Med Industries, Maya, Microdose, PsiloHealth, PsyTech, The Conscious Fund, Unlimited Sciences, and VETS, Inc.
PMA president, Dr Lynn Marie Morski, said: "We want physicians and other healthcare providers to feel comfortable discussing psychedelic medicines with their patients, as many of these therapies are significantly more effective than the current options."
Membership will open on the launch day and the PMA is hosting a free virtual event that day to celebrate, featuring prominent speakers from across the psychedelic medicine industry. Registration for this event is at psychedelicmedicineassociation.org.