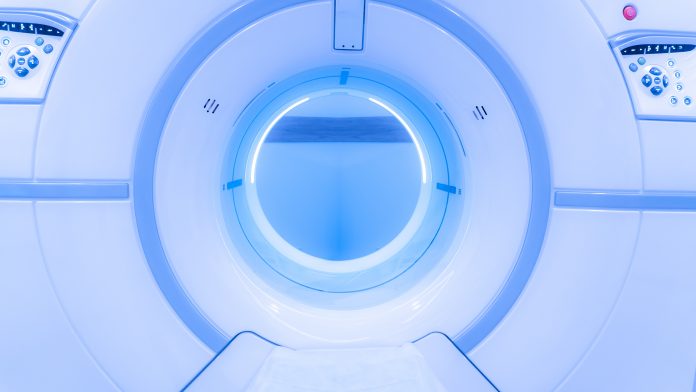 With the helium shortage affecting MRI and respiratory gases, Pulsar Helium's high-grade asset provides hope for the medical industry's helium supply.
Last year the American Hospital Association (AHA) wrote an open letter to the Bureau of Land Management, a government agency that has oversight of the Federal Helium Reserve – a strategic source of helium in the USA. The letter expressed the AHA's concern about the impending sale of the Reserve stating that '…in order to protect the health of Americans, we urge you to act to ensure a steady helium supply…' In the healthcare industry, helium is principally used to operate magnetic resonance imaging (MRI) machines and to assist patients suffering from breathing disorders, such as asthma.
In the USA alone, there are approximately 12,000 MRI scanners, with each unit utilising, on average, 1,700 litres of liquid helium. If all were to be filled, this figure would account for approximately 10% of annual helium production. Not to mention the regular top-up that is required due to helium's small atomic size (therefore leakage). Helium is essential to the medical industry. Equally, the prolonged helium supply shortage comes at a time when MRI scanner uptake is forecast to grow at 5.5% per annum.
Pulsar Helium Inc (Pulsar) exists to commercialise helium, establishing a robust helium supply for the benefit of the healthcare industry, and other industries including aerospace, computing and leak detection. Typically associated with its use in balloons, the crucial role of helium in modern technology is often overlooked. Pulsar intends to list on the TSX Venture Exchange in the second quarter of 2023 with proceeds applied to the development of its primary helium assets.
Topaz Helium Project, USA
The flagship asset in Pulsar's portfolio is the Topaz helium project, strategically located in Midwest USA, in the state of Minnesota. Topaz is one of the world's highest-grade primary helium occurrences, having flowed 10.5% helium. To put this into perspective, helium concentrations of 0.3% or greater are considered potentially commercially viable. Topaz is also a primary helium occurrence, whereby helium is the primary economic driver – not hydrocarbons such as methane.
The short-term work programme at Topaz consists of drilling an appraisal well within 20m of the original helium discovery and conducting the required down-hole testing to determine the volume and pressure of the helium-bearing reservoir. An economic analysis will follow, with a decision to proceed and fast-track production thereafter.
The Topaz project was discovered by accident in 2011 when an exploration company drilled for nickel but instead intercepted the previously unknown high-helium content gas. Two samples of the gas were sent for analysis, to a commercial laboratory and the University of Toronto, both of which corroborated the 10.5% helium content. Prior to sealing off, the well was open for four days and venting gas with no observed decline in pressure. Rough field measurements reported gas velocity in excess of 150km/hr (a household anemometer was used that maxed out at 150km/hr and was subsequently destroyed by the ferocity of the gas escaping the well-head), and shut-in surface pressure of 13,000 hPa.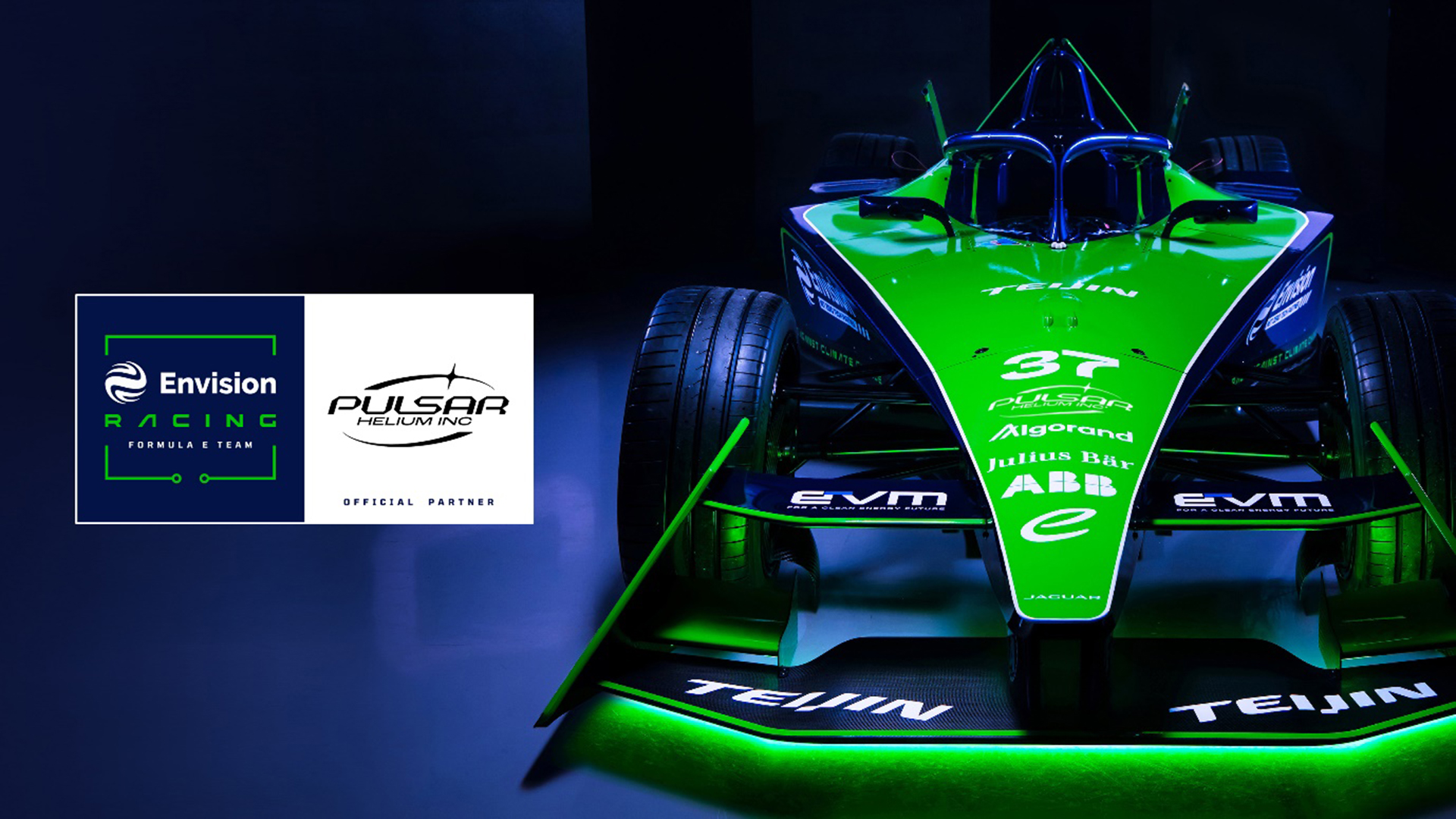 Tunu Helium Project, Greenland
In addition, Pulsar has an earlier-stage growth project in Greenland, referred to as the Tunu helium project. In March 2023, the European Union (EU) added helium to its proposed 2023 list of Critical Raw Materials (CRM), which is expected to aid development activities at the Tunu helium project as the EU is a net importer of helium.
Pulsar is the first mover for helium in Greenland, receiving the only license of its kind that gives exclusive rights for the exploration of helium, hydrogen and all other minerals excluding hydrocarbons and radioactive elements. A large land position has been established, covering an area of 2,772km2.
The Tunu project is located on the east coast of Greenland, which is Europe-facing and is minimal shipping distance to continental Europe and the US. It is serviced by an international airport and is near the settlement of Ittoqqortoormiit. All the requisite geological hallmarks for a primary helium occurrence are present within the project area, with the first field activities undertaken in 2022. The research corroborated that gas migration was present, coupled with an abundance of hot springs of which two were sampled and contained up to 0.8% helium and associated with nitrogen. The upcoming 2023 work programme is designed to image potential helium-trapping structures via airborne geophysical data acquisition and sample gas seepages more widely. The company's Topaz and Tunu projects will be essential for safeguarding the helium supply for the medical industry.
About Pulsar
Pulsar is a dedicated explorer and developer of helium projects, focussing on assets where the primary economic driver is helium, meaning it is not a by-product and not associated with significant hydrocarbons. It is worth noting that helium occurs naturally in the ground and can be brought to the surface using conventional drilling techniques. Helium is an element that is non-toxic, not radioactive, and cannot be synthetically manufactured.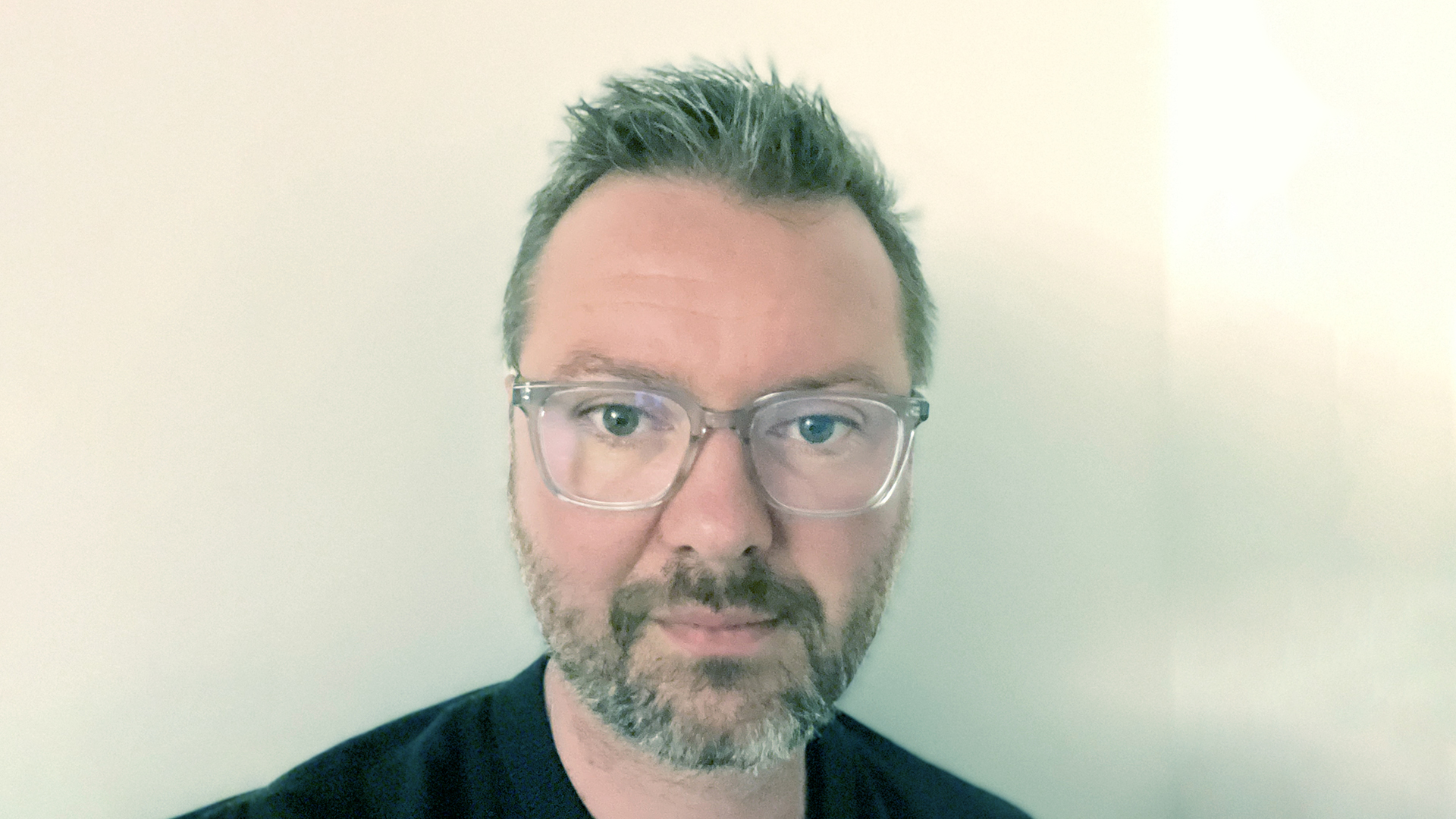 Pulsar Helium Inc. is a privately held company registered in British Columbia (Canada) that intends to list on the TSX Venture Exchange in Q2 2023. Founding members of the Company have over ten years' experience in helium exploration and development. Our personnel include seasoned helium professionals specialising in the fields of geology, operations, production, finance, compliance, and public relations. Where we have gaps in expertise, we have engaged expert consultants, including personnel from the Woods Hole Oceanographic Institute, and the Edelgas Group.
In early 2023, Pulsar collaborated with Envision Racing, seeing it become both a partner of the Team and of its unique 'Race Against Climate ChangeTM sustainability programme, created to help amplify the fight against climate change and accelerate the movement to zero-emission vehicles. Envision Racing is the first carbon-neutral Formula E team, competing in the world's most sustainable motorsport. Sylvain Filippi, Managing Director at Envision Racing said: "We are proud to welcome Pulsar Helium to the Envision Racing family of partners. Helium is a key component in automotive engineering and primary helium will play an important role in the green transition, and Pulsar's commitment to primary helium was a great fit for us and our audience. We're looking forward to working with the Team."
This article is from issue 25 of Health Europa Quarterly. Click here to get your free subscription today.
Contributor Details