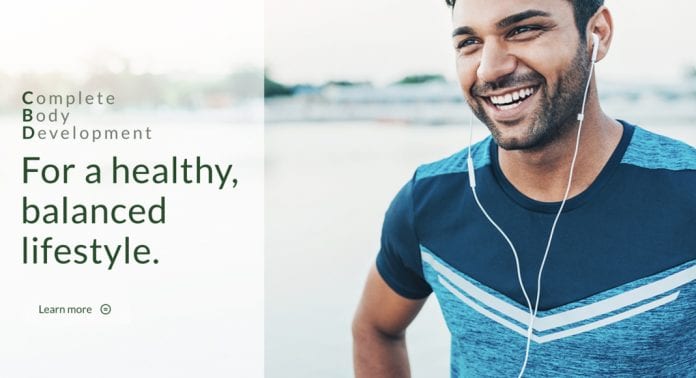 At Pure Science Remedies we believe it is our mission and social responsibility to educate consumers and remove the stigma surrounding CBD.
The most important system within the body that you've never heard of is the endocannabinoid system (ECS) and cannabidiol (CBD).
When looking to take a strategic look at why CBD is hot right now all you must do is look at the current gold rush in the United States and Canada where the industry is set to hit $22bn (~€19.7bn) by 2022.
So, with a view to this the phenomenal and rapidly evolving cannabidiol (CBD) industry in the UK, this article basically describes what is to come. Soon you will see CBD added to everything from skin cream to ice cream with the ability to support treatment for many given ailments that can range from anxiety to cancer.
At Pure Science Remedies T/a PSR-UK Limited we believe it is our mission and social responsibility to educate consumers and remove the stigma surrounding CBD in order to deliver the best and most effective CBD products whilst following government regulation within all the industries we operate in.
One day we will see CBD in every medicine cabinet because it works, and we are supporting change in the quality of life for all worldwide for the better with complete body development.
Most CBD industry analysis is done on the American market, but there is reason to expect British and indeed global growth. Research from the Cannabis Trades Association initially found the number of UK CBD oil users doubled in 2018 and now sits at over 250,000 regular users within our population of 67 million. CBD has also been named one of the fastest growing industries in the United Kingdom.
Pure Science Remedies T/a PSR-UK Limited is a full spectrum CBD distribution company, set up to distribute Pure Science Lab (CBD) products throughout the UK, Europe via retail, wholesale and private label customers.
Cannabidiol (CBD) oil products are legal in the UK as long as you purchase fully certified, full-spectrum oils that are "THC free" (containing less than the maximum 0.2% of THC permitted by law) and the companies operating in the UK must do so under the Medicines & Healthcare products Regulatory Agency (MHRA) guidelines on advertising cannabidiol (CBD) within the UK.
When you take a close look worldwide at the given health problems from the young such as PTSD, anxiety and stress, to the middle aged and elderly with many different ailments throughout life let's get one thing straight – the World Health Organization has noted that CBD has a good safety profile, and as such CBD is generally well tolerated. With a view to that the World Health Organization has also noted, there has been to date no public health related problems that can be associated with the use of pure CBD, and that there is no evidence of the recreational use of CBD.
Given the current boom in the USA and Canada, will the United Kingdom and Europe's CBD business within 2020 reach similar heights and create the same business stir? CBD products have been exceedingly promising in the treatment of epileptic seizures, but what has been most promising is the given clinical trials which have been conducted and have shown CBD has the ability to support or counteract chronic pain, anxiety and a whole list of other ailments.
The CBD boom
As such the given promise of CBD is causing a stir in the world and British market, large companies like Sephora, The Body Shop, L'Oréal and Coca-Cola have also expressed interest in producing CBD products. Therefore, expect a boom as analysts have predicted (£16.8bn) CBD from hemp market in the USA by 2022 and this will be bigger than the cannabis industry and as for the UK CBD has been named one of the fastest growing industries in the United Kingdom.
We are affiliated to Pure Science Remedies USA, who has been operating within this phenomenal industry providing CBD remedies to support the treatment of many ailments for over 6 years, initially as activists. This was until cannabidiol (CBD) from hemp was made legal in the USA, Pure Science Remedies USA are the exclusive distributors for Pure Science Lab cannabidiol (CBD) products that are superior to other products on quality pricing and presentation. Our cannabidiol (CBD) products support many medical ailments such as:
• CBD supports fight against cancer;
• CBD reduces inflammation and autoimmunity;
• CBD may protect against neurodegenerative diseases;
• CBD may relieve multiple sclerosis symptoms;
• CBD helps with epileptic seizures;
• CBD may help with insomnia;
• CBD may help with quitting smoking;
• CBD may be effective for treating substance use disorders;
• CBD may play a role in psoriasis;
• CBD reduces anxiety;
• CBD relieves pain;
• CBD may be beneficial for rheumatoid arthritis;
• CBD relieves nausea and increases appetite;
• CBD lowers incidence of diabetes; and
• CBD may promote heart health.
Pure Science Lab was founded in 2005 by Steven Pomerantz, to deliver the highest quality full spectrum cannabidiol hemp oil extract in the marketplace today. What makes this journey really special is where it all started; amidst a simple quest of Pomerantz of Pure Science Lab to feel better. That mission evolved and became a quest to deliver worldwide organic hemp based Pure Science Lab cannabidiol (CBD) products. Having been diagnosed more than 30 years ago with Crohn's disease, and thus with his given findings found little relief from what is seen as conventional therapy and pain medications. Pomerantz, after painstakingly subjecting his body for years with pharmaceutical drugs, set out to find a healthier alternative.
Pure Science Lab from the very start looked to forge relationships that were solid with ISO certified third-party labs, and thus Pure Science Lab was born from selling the certified CBD extract to the medical community. Pomerantz expanded Pure Science Lab into pharmacy and health food markets, shortly after conception.
Pure Science Lab's very first product manufactured was the CBD-infused Pomegranate Tea, containing 15mg of CBD per tea chip to support alleviating Crohn's disease. Similarly to Pomerantz who went in search for an organic wellness product as an alternative to the pharmaceutical drugs he was taking, the UK & European consumers are also becoming a self-medicating society (with more and more turning to the wellness industry as a form of organic support to their ailments).
They say it's not the destination but the journey, and we have all experienced that journey to a better quality of health. Pure Science Lab has made that journey by perfecting their products over time, as such their CBD products speak for themselves and so does their mission statement: "providing only the highest quality organic hemp-based CBD products to the marketplace, at the best prices possible. We are committed to improving the lives of our customers through the many health benefits CBD has to offer and consider it a privilege to guide and serve our consumers on their journey to wellness."
Pure Science Remedies USA are dedicated in terms of providing premium grade cannabidiol (CBD) solutions to all their clients. From the day Pure Science Remedies USA started in 2013 founded by Jeffrey Mandell, they have had one goal: to bring the amazing holistic benefits of CBD, to countless numbers of people who can benefit from them. From the start, Pure Science Remedies USA has been labelled as activists of this phenomenal CBD industry. Whilst the road to market had been hindered by the government and big pharmaceutical companies, Pure Science Remedies kept going delivering new products and perfecting those products within the marketplace that they were operating.
While many companies sought to exploit the murky legal waters, and lacking consumer awareness of these amazing remedies for profit, they have distinguished themselves by committing to educate consumers, supporting medical research and influencing legislature relating to CBD. From being the first CBD company in Florida to be sold in a pharmacy, to winning various awards for several of their products, and being the first CBD company to being sold in South American and Bahamian markets, their commitment to quality has made them a front-runner in the industry and they are looking forward to working with PSR-UK within the UK & European market.
Pure Science Remedies USA is one of the four clinically rated companies along with the following companies: Stanley Brothers (Charlotte's Web), Elixinol, and CV Sciences. However, Pure Science Remedies USA is the only one out of the four companies mentioned that is still using a Full Spectrum organic CBD in the majority of their products that contains all the cannabiniods with minimal trace of THC.
What makes these companies clinically rated are the following:
Regular lab works every 30 days, UPC codes so the public can see the Certificate of Analysis (COA);
Minimal trace to 0% THC;
Graduating droppers and dosing protocol Mayo Clinic; and
Pure Science Remedies are the only company, which buys back their product.
Pure Science Remedies UK (PSRUK) are a team of professionals who are dedicated, with a view to working hard and diligently to educate consumers and businesses alike, and distribute their Pure Science Lab Cannabidiol (CBD) products across the UK, Europe and emerging markets because they work.
Having worked in the USA with Pure Science Remedies selling to over 460 Pharmacies and Doctor Surgery's, let me tell you what they say are working for them:
KannaFreeze and topical pain creams supports in controlled pain relief for:
1) Hip & Knee Replacement;
2) Sciatica;
3 Basic aches and pains;
4) Chronic conditions;
5) Reducing inflammation of joints and muscles;
6) Post workout soreness; and
7) Assisting with the current Opioid dependency.
Tinctures, Supplements & High Concentration Extracts assisting with the following:
• Sleep disorder;
• Crohn's and IBS;
• Anxiety;
• PSTD; and
• Systemic pain.
Serious Ailments Our Cannabidiol (CBD) assists with are as follows:
• Epilepsy;
• Parkinson's; and
• Cancer.
"Figures published by the World Health Organization (WHO) estimate that some 25% of Europe's population suffers from depression or anxiety, and given the mood-enhancing benefits of CBD, demand for CBD-based products that can boost mental health will experience strong growth."
The Endocannabinoid System (ECS)
There are three components associated to the ECS: endocannabinoids, receptors and enzymes. Modern science has discovered that we are hard-wired with a biological system of cannabinoid receptors throughout our brain and body. Therefore, the most complicated signalling system in the human body is the endocannabinoid system (ECS). Even though ECS is deemed as one of the primary systems in the body, we must understand the ECS is not an isolated structural system such as the vascular system.
As such, when these receptors are activated, they permit two-way communication between both the body and system. Thus, it's clear with the current CBD situation worldwide, backed by the given findings of Raphael Mechoulam in 1992 with his team discovering a naturally occurring neurotransmitter (Anandamide) in the human body. This discovery of Anandamide was initiated from the given research into the CB1 and CB2 receptors within the human body.
These receptors are found throughout the human body. When the cannabinoids bind to them, this is done in order to signal that action needs to be taken by the ECS. The two main endocannabinoid receptors are CB1 and CB2 receptors. Cannabinoids are able to bind to CB1 and CB2 receptors, depending where the receptors are in the human body and which endocannabinoid it binds to will ultimately affect the result.
Enzymes
Enzymes have the responsibility to assist the body in breaking down and recycling endocannabinoids after their functions have been carried out. Whilst it has been noted that CB1 receptors are mainly found within the central nervous system and are responsible for any psychoactive effects, these CB1 receptors target the following within the human body: motor activity, thinking, motor co-ordination, appetite, short term memory, pain perception, and immune cells.
With a view to the immune system, it's the CB2 receptors that are predominantly present, the given focus or primary research done on the functioning of CB2 receptors basically looked at the CB2 receptors given effects on any immunological activity of leukocytes. Thus, the CB2 receptors are deemed much broader than CB1 and as such, influence a large majority of the human body, including: the gut, kidneys, pancreas, adipose tissue, skeletal muscle, bone, eyes, tumours, chronic pain, stress, inflammation, reproductive system, immune system, respiratory tract, CNS, cardiovascular system, and the liver.
Anandamide is deemed endogenous, meaning produced in the body. From the compounds found, it was discovered that when linked together they form an endocannabinoid system (ECS) within the human body. This system within the body is called ECS, which means "the cannabinoid system within the body." By delivering the right Cannabidiol (CBD) nutrients it was designed for, vital communication can be restored between the control centres of the body and every other system. As a result, restoring homeostasis to both our immune and central nervous systems could be as simple as replacing lost nutrition.
Cannabidiol (CBD)
CBD's two main benefits are its anti-inflammatory properties and its analgesic effects which act as a painkiller. CBD is an organic chemical compound that can be extracted as oil from cannabis plants. These molecules act on cannabinoid receptors in cells that alter neurotransmitter release in the brain. Unlike THC, CBD is non-psychoactive so can be more widely marketed as a health and wellness product that supports ailments in adults and children.
There has been some preclinical investigation focusing on the role of particular cannabinoids in AI disease models. CBD has been found to modulate the immune system instead of suppressing it. Cannabidiol also slows down T-cell production and suppresses immune system memory, meaning that CBD could cut down on the likelihood of future autoimmune attacks. CBD has also been found to increase the expression of genes that deal with oxidative stress, which may reduce cell damage from autoimmune attacks.
Delving into the world of the UK the CBD market, the Centre for Medicinal Cannabis (CMC) and YouGov found the following:
The size of the UK CBD market is between three and six times larger than previous well quoted estimates. The CMC research estimates that 1.3 million consumers are spending over £300m per year on CBD products. For comparison the CBD market is larger than the total UK Vitamin D (£145m) and Vitamin C market (£119m) combined;
Approximately six million adults have used CBD in the UK;
11% of the population had consumed a CBD product in the last year,
Usage was higher on average among females (13%) than males (9%);
Three quarters of respondents agreed that UK hemp farmers should be able to process hemp flowers and leaves to supply CBD market. Currently all CBD source material sold in the UK is imported; and
Support for legalisation of cannabis among CBD users (75%) is higher than that of the total population (47%).
Collectively all those who work and operate within this exciting new industry and era of science, have a social responsibility to educate the consumer, follow government guidelines in every country they operate and most importantly deliver a quality product that is safe and works to the consumer.
Hugh D Smith
Founder & CEO
Pure Science Remedies T/A PSR UK LTD
info@psruk.co.uk

This article will appear in the first issue of our quarterly publication, Medical Cannabis Network. Subscribe here for all the exciting news updates.