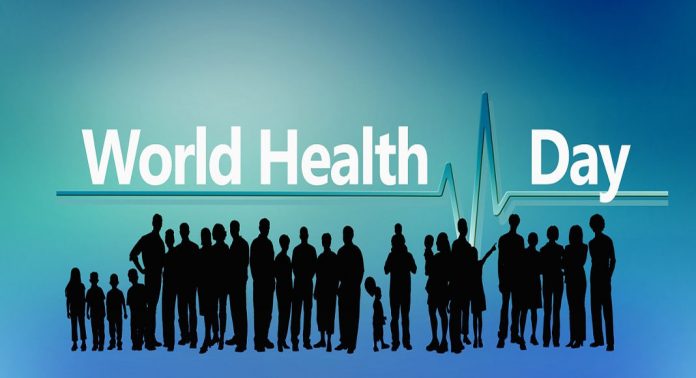 For World Health Day 2018, experts from political and technological backgrounds are helping to promote a healthier lifestyle, as well as creating a greater understanding of the current diseases threatening the world.
World Health Organization's landmark year
World Health Day 2018 is on 7 April and marks a major milestone in health policy, as the World Health Organization (WHO) marks its 70th anniversary.
This years' World Health Day is dedicated to one of the WHO's founding principles: "The enjoyment of the highest attainable standard of health is one of the fundamental rights of every human being without distinction of race, religion, political belief, economic or social condition."
Over the past seven decades, the WHO has spearheaded efforts to rid the world of killer diseases like smallpox and fought against deadly habits like tobacco use.
Since the WHO was established, the global life expectancy has increased by 25 years, smallpox has been defeated, and polio is on the verge of eradication.
Many countries have successfully eliminated malaria, measles, and mother-to-child transmission of HIV and syphilis.
The WHO is currently responding to outbreaks and humanitarian crises in more than 40 countries and next month at the World Health Assembly, it will propose a new agenda which focuses on:
• Achieving universal health coverage for one billion more people;
• Protecting one billion more people from health emergencies; and
• Enabling one billion more people to enjoy better health and wellbeing by 2023.
Combatting sedentary lifestyles
Also on World Health Day, the issue of sedentary living is being highlighted by digital health and property business StepJockey.
Research published in the Lancet has shown that a sedentary lifestyle is causing 5.3 million deaths more than smoking, becoming the silent killer.
Officer workers, who remain dormant for longer periods of time, are at risk of serious long-term health issues, including heart disease and cancer.
To combat this, StepJockey is encouraging office workers to be more active by taking the stairs and using its accompanied Stair Rating Tool. The tool allows employers to easily calculate how many calories are burned using a specific set of office stairs.
By entering some basic details such as number of floors, number of steps per floor, and step height, office stairs can be rated for calorie burn.
The free trial allows the self-printing of signage to display this calorie information on the stairs along with tracking codes that will encourage people to track their journeys by making it fun, engaging, and tallying up their calories burnt over time.