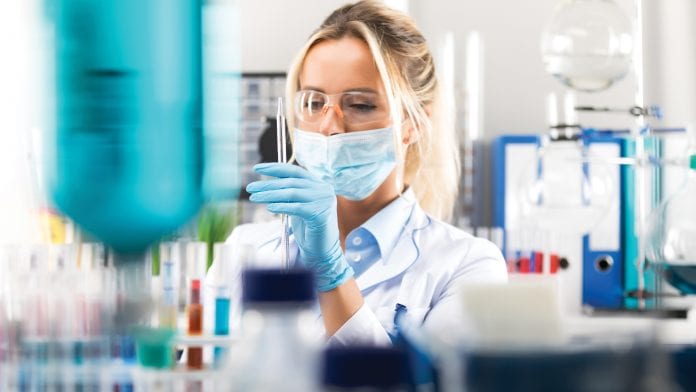 Health Europa introduces the New Modalities Ecosystem, which will exploit Finnish expertise to deliver new treatments and technologies for rare diseases.
The New Modalities Ecosystem – launched by Orion and supported by Business Finland – brings academia together with industry to hep improve understanding of disease pathology and contribute to the development of better treatments, beginning with rare diseases that are part of the Finnish disease heritage, i.e. genetic diseases that are significantly more common in Finland than they are in any other population.
Mitochondrial recessive ataxia syndrome
One such disease is mitochondrial recessive ataxia syndrome (MIRAS), which is defined by Orphanet as a 'rare mitochondrial DNA maintenance syndrome characterised by early-onset cerebellar ataxia, and variable combination of epilepsy, headache, dysarthria, ophthalmoplegia, peripheral neuropathy, intellectual disability, psychiatric symptoms and movement disorders'.
Academy Professor Anu Suomalainen-Wartiovaara and Professor Anna-Elina Lehesjoki, both of the University of Helsinki, are world-renowned experts in energy metabolism and neurodegenerative diseases.
Their work on the disease mechanisms of MIRAS has already delivered valuable new insights into inherited diseases involving degeneration of both the nervous system and muscle, and they will expand on this in the New Modalities Ecosystem, where they will be responsible for the discovery science of mechanisms of pathogenesis and – in conjunction with Orion – the application of their results for patient benefit.
Progressive myoclonus epilepsy
Suomalainen-Wartiovaara and Lehesjoki will also apply their expertise to progressive myoclonus epilepsy (EPM1) alongside researchers at the University of Eastern Finland and Kuopio University Hospital. Professor Reetta Kälviäinen will investigate the symptomatology and treatment of this neurological disorder, taking advantage of the fact that the world's largest set of EPM1 patient data has been collected in Kuopio, while Professor Pasi Karjalainen and his research group will develop digital and wearable patient tools for disease symptom recording and reporting at home.
The University of Helsinki estimates that one out of every 70-80 Finns carries mutations of either MIRAS or EPM1.
Advanced treatment modalities
Elsewhere in the ecosystem, University of Turku researchers will work alongside Orion to create treatments for diseases for which traditional small-molecular drugs are not suitable.
Organic Chemistry Professor Pasi Virta and his team will develop new modalities for the chemical modification of antibodies, the aim being to utilise the cell and tissue-specific characteristics in the targeting of other therapeutic molecules.
Associate Professor Urpo Lamminmäki and his team will meanwhile focus their attention on developing modalities for the production of protein molecules as targeted drugs. In particular, they will explore recombinant antibody libraries that can be used in the planned and fast production of protein molecules which identify their target precisely.
This work is expected to fill an important knowledge gap in Finnish drug development.
Further opportunities
The New Modalities Ecosystem is a unique and exciting addition to Finland's proud tradition in rare diseases research and expertise, building on the invaluable work already carried out by the Finnish Network for Rare Diseases.
In addition to contributing to the identification of new drugs and diagnostics for rare diseases, the outcomes of the ecosystem are expected to also be applicable to more common diseases, while the knowledge and capabilities gained will translate to areas outside the ecosystem's reach and boost the competitiveness of both the universities and companies involved.
Please note, this article will appear in issue 8 of Health Europa Quarterly, which will be published in February 2019.