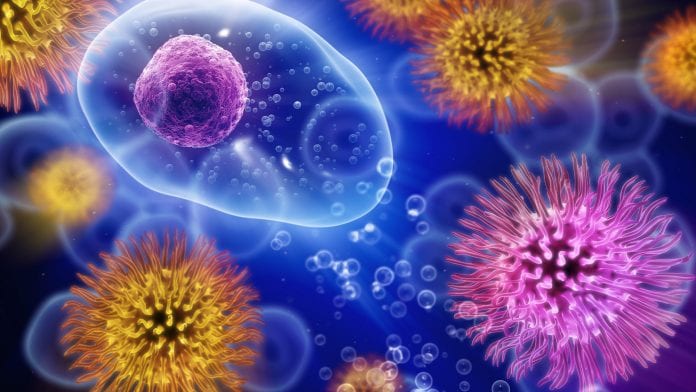 Today marks Rare Disease Day and it's time Europe's healthcare ecosystem adapts to embrace the potential of gene therapy for rare diseases.
28 February 2019 marks Rare Disease Day, a global awareness day aimed at highlighting the day-to-day challenges faced by people living with rare conditions. But rare diseases aren't always that rare. Today, 30 million people across the EU may be affected by one of the over 6000 rare diseases . Recognition of the scale of the challenge sits at the heart of the European Commission's coordinated approach to tackling rare diseases, and rightly so.
The complexity of rare diseases
Rare diseases are also extremely complex. This makes it challenging for researchers trying to develop new and effective treatments for rare conditions, most of which have no treatment at all. Thanks to the latest advances in personalised medicine, gene therapy may offer new hope for some patients. It is a way to address the underlying genetic cause of disease, by providing the possibility of a one-time treatment with potential lifelong benefits.
This represents a major step forward for patients whose quality of life and prognosis today, are poor.
If we accept that finding new ways to tackle severe genetic and rare diseases should be a priority, and that innovations such as gene therapy may be game changing, we must also recognise that this will require health systems across Europe to think differently.
This means ensuring that policy makers and payers are open to new funding and reimbursement models and are willing to work together with industry and all relevant stakeholders early on to co-create appropriate solutions.
Time to adopt more innovative methods
The promise of gene therapy for rare disease patients is an exciting one. However, European health systems will need to adopt more flexible Health Technology Assessments and innovative funding and payment models to accommodate the inherent outcome uncertainty associated with one-time treatments. This is because the benefits will be realised over a patient's lifetime, as distinct from chronic therapies, where the costs are incurred as the benefit is realised.
One possible example of an innovative payment approach is value or outcomes-based payment. The idea is that health systems would pay for a therapy over a number of years with payment only if the treatment truly works, delivering on pre-agreed outcomes and benefits to patients.
Discover the bluebird approach
This is an approach which bluebird bio has publicly stated that it would be willing to adopt. We are willing to share the risk with payers and favour a five-year payment model for our first gene therapy, with 20% of the price payable in the first year of treatment. The rest would be paid if the therapy has the promised effect over five years, putting up to 80% of the price at risk.
While it is important to reflect on the very real impact that living with a rare disease has on people's lives today, Rare Disease Day is also a chance to shine a light on what the future holds. Thanks to decades of scientific research, we stand on the brink of being able to use the body's own cells to potentially address the underlying genetic cause of a rare condition. To get over the finishing line, and ensure patients get access to these treatments, we need health systems to be willing to adapt, and fast, because these new treatments are just around the corner.
About the author
Andrew Obenshain is Head of Europe at bluebird bio, a specialist gene therapy company focused on tackling severe genetic diseases with a high unmet need. It is working towards four potential regulatory approvals by 2022.
References:
Andrew Obenshain
Head of Europe
Bluebird bio
https://www.bluebirdbio.com/