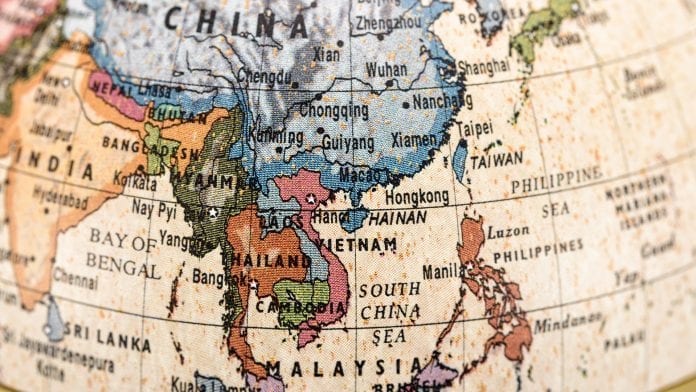 ESMO launches new partnership to boost Asian-European collaboration and tackle rare forms of cancer, with the launch of Rare Cancers Asia.
The European Society for Medical Oncology (ESMO) is launching Rare Cancers Asia (RCA), a multi-stakeholder partnership that will build on the success of the existing Rare Cancers Europe (RCE) initiative, therefore bringing about a new wave of Asian-European collaboration. Rare forms of cancer are naturally difficult to collect data on, build clinical expertise and treat affected patients, such challenges are best addressed through collaboration across international networks. Therefore, the collaboration will focus on three key areas: education, research and epidemiology.
An innovative Asian-European collaboration
Rare Cancers Asia will benefit from the resources offered by European Reference Networks on rare forms of cancer, working with EURACAN, and the alliance with Rare Cancers Europe, its 10-year-old European counterpart, should provide additional synergic value.
The first project planned under the auspices of RCA is the creation of a clinical-pathologic web sarcoma platform for sharing clinical cases between Asian sarcoma reference centres and the institutions which make up EURACAN's sarcoma domain. The project has the aim of harmonising diagnosis and clinical practices in this group of rare cancers, where strategic medical decisions at the beginning of the patient pathway are crucial to making a difference in patient's outcome.
With the creation of RCA, two further collaborative projects are scheduled to begin immediately, including an epidemiological study to estimate the incidence of rare forms of cancer and compare it across selected Asian countries, as well as between Asia and Europe.
Paolo G. Casali, co-founder of both ESMO-led rare forms of cancer initiatives and moderator of the special session at the upcoming Congress in Singapore, commented on the launch of RCA: "Rare Cancers Asia aims to become the preferred platform for discussing and proposing solutions to the many challenges faced by rare cancer patients, physicians, researchers, industry and other stakeholders in the Asia-Pacific region.
"Designed to work in partnership with Rare Cancers Europe, RCA will build bridges between Asia and Europe, and be of help to both rare cancer patient communities."
Rare cancers Asia: tackling more than just rare forms of cancer
Additionally, an epidemiological and translational research project on nasopharyngeal cancer (NPC) will be launched to study the striking epidemiological characteristics of this disease and improve treatment options for it based on tumour biology. While new cases of NPC are diagnosed in fewer than one in 105 people at risk for the disease annually in most areas including Europe, the disease occurs at a much higher incidence in southeast Asia. Therefore making the Asian-European collaboration much more beneficial.
Casali concluded: "By furthering our global understanding of these diseases and allowing best practices to be shared more widely across both regions, Rare Cancers Asia will ultimately contribute to improving care for patients who urgently need it."