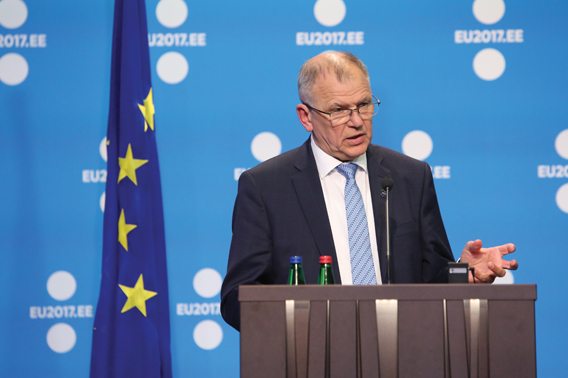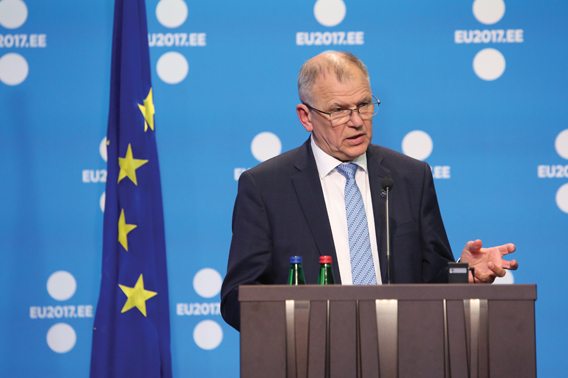 European Commissioner for Health Vytenis Andriukaitis emphasised the disparity between how physical and mental disorders are treated.
Mental health disorders are often overlooked compared to physical conditions, and rarely receive parity in funding or policy support. However, such disorders continue to take an enormous toll on the health – and health services – of Europe. According to data from the World Health Organization's Regional Office for Europe, a survey of the combined population of the EU, Iceland, Norway and Switzerland reveals that some 27% of people aged 18-65 have experienced a mental disorder in the past year, ranging from depression and anxiety to eating disorders and psychotic disorders.
These figures suggest that more than 83 million people could be affected by mental ill health, but this does not convey the full extent of the problem. The data likely underestimates the scale of the problem, given the limited number of conditions included in the survey and the exclusion of those over 65, a particularly vulnerable group. Further, some 32% of those affected had suffered from an additional mental disorder to the one reported in the survey, while 18% had two additional disorders, and 14% had three or more.
Despite this, treatment options are lacking compared to those for physical health conditions; for example, the survey estimated that around 75% of people suffering from major depression do not receive adequate treatment. The rate of nurses working in mental healthcare ranges from 163 per 100,000 of the population in Finland, to just three per 100,000 in Greece, meaning that there is also geographical disparity in how these conditions are treated. A European-level approach may be necessary to delivering improvements across all member states and ensuring that the burden of mental health conditions is adequately addressed.
Andriukaitis' approach
European Commissioner for Health Vytenis Andriukaitis has acknowledged that mental health is frequently overlooked compared to physical health, lamenting this fact in an address at the 15th European Congress of Psychology in Amsterdam, the Netherlands, in July. "Too often we forget the importance of mental wellbeing. But there is no way for people to realise their potential, cope with the stress, work productively and fruitfully, and make a contribution to the community without a good mental state."
According to Andriukaitis' figures, some 38.2% of the total EU population suffer from a different mental health disorder each year, a figure which demonstrates that current treatment efforts are proving ineffective; Further, the commissioner said, mental health conditions account for over 4% of GDP in OECD Member States, which translates to more than €600bn per year spent on the treatment of patients' mental health conditions.
Andriukaitis' proposed solution is not to allocate additional funding to treating mental disorders, or to offer them parity with physical illnesses, but rather to develop a co-ordinated approach. In his speech, he said that taking this view when developing health policy is vital, in recognition of the fact that so many people suffer from more than one mental illness, and that mental and physical conditions are often interlinked: "My aim is to pursue a holistic, integrated approach to non-communicable diseases and their determinants, rather than a more fragmented approach to individual conditions. This is all the more important given that physical and psycho-social conditions are strongly inter-related."
The health commissioner offered depression as a specific example of a mental health condition taking an enormous toll on European citizens and health services, with almost 7% of adults in the EU being affected by severe depression; one in 20 people in the European region have depression, while one in four will suffer a depressive episode at some point in their lives. Further, depression can arise as the result of a physical disorder, and is also a leading cause of disability. It affects people of all ages and can impact all aspects of everyday life, meaning that beyond the toll it takes on healthcare budgets, depression and other conditions have extended costs, such as higher unemployment due to an inability to work. What is more, the disorder can lead to suicide, a significant cause of death across the EU.
The EU's plan
The EU has set out a detailed framework with a series of concrete actions designed to facilitate the co-ordinated approach Andriukaitis has proposed. Through co-operation with its member states – along with Norway and Iceland – the EU has developed the 'European Framework for action on mental health and wellbeing', which develops policies and recommendations on mental health in a range of sectors, such as workplaces, schools, eHealth and community care.
In his speech, Andriukaitis highlighted that through European Research and Innovation programmes the EU has invested more than €800m on research into mental health over the past ten years, and the commission plans to continue this level of investment in research, alongside its efforts at prevention and treatment. The commissioner also suggested that the EU Public Health Policy Platform would be mobilised to aid non-governmental organisations working in this area, to consolidate the cross-sectoral approach he has proposed.
To ensure that all recommendations and actions in this area are implemented effectively, in 2015 the EU established an EU-Compass for Action on Mental Health and Wellbeing, which will run until the end of 2018 and comprises a consortium of stakeholders and a number of online resources – including a database of good practice, policy documents, key reports and scientific documents and implementation statements from stakeholders – to encourage wider participation, sharing of information and commitment to good mental health.
As part of the establishment of the EU-Compass, a series of seven priority areas, divided by the years of operation of the consortium have been established. For 2017, priorities were ensuring good mental health at work and school; this year, the organisation will shift its focus towards incorporating mental health into community health services, and developing integrated governance approaches, which will also contribute towards Andriukaitis' desire for holistic action in this area. In his speech, the commissioner urged that it is now time to move away from exchanging best practices and towards 'transferring and upscaling' best practices, to make concrete improvements: "Member states will guide us in this work and provide advice [as] the only feasible way to win the fight against the massive threat is by implementing population-level interventions."
In terms of Andriukaitis' overall efforts, the next year will focus on prevention, as well as on developing strategies to address risk factors. He said: "I believe we need to focus more on promoting good mental health, by addressing all the risk factors – in particular, alcohol and drug consumption." Along with an overall push towards more community-focused healthcare, which relies on smart and citizen-led solutions, the drive to improve mental health services in tandem could have a revolutionary impact on how mental disorders are treated.
This article will appear in Pan European Networks: Government 24, which will be published in January, 2018.