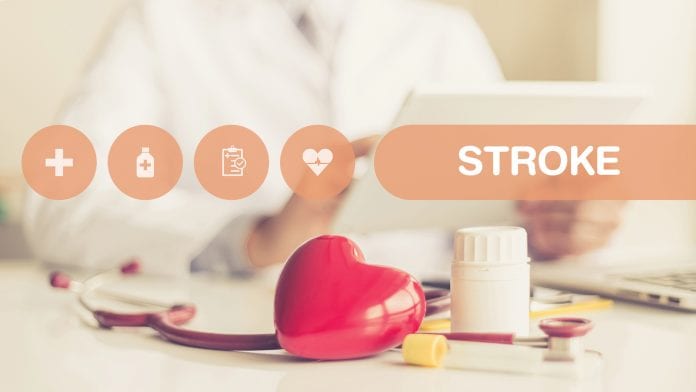 AstraZeneca's recent THALES Phase III trial has demonstrated the efficacy of the drug Brilinta for reducing the risk of major cardiovascular events such as heart attacks, strokes, or cardiovascular deaths.
Heart disease and stroke sit at the top of the list of leading causes of death worldwide, and yet treatments for the conditions remain limited. Currently, for patients who have had an ischaemic stroke, aspirin is the only antiplatelet treatment that has shown reductions in disabling stroke during the first 90 days following the event.
Results from the THALES Phase III trial were presented in November 2019 at the European Stroke Organisation and the Stroke Organisation conference, as well as at the American Heart Association in November 2020.
Health Europa's Digital Editor, Stephanie Price, speaks with AstraZeneca's Joris Silon, Senior Vice President for Global Cardiovascular, Renal, and Metabolism (CVRM), to find out more.
Reducing stroke burden
New results from a sub-analysis of the THALES Phase III trial showed that Brilinta (or ticagrelor) reduced the rate of the composite of stroke or death in patients with head and neck artery atherosclerosis who had an acute ischaemic stroke or transient ischaemic attack. Following the trial, Brilinta received approval in America by the US Food and Drug Administration (FDA) to reduce the risk of stroke in patients with acute ischaemic stroke or high-risk transient ischaemic attack (TIA).
Silon says: "Brilinta has a well-established heritage and benefits in the cardiovascular disease area – it has been shown in various clinical trials to reduce the risk of major cardiovascular events, but primarily in patients with acute coronary syndrome or patients with a history of a heart attack. I think this trial is expanding Brilinta beyond its cardiovascular heritage into cerebrovascular disease.
"In the trial, we saw a reduced rate of the composite endpoint of stroke and death by 17%, and we recently released some additional data that shows that in a subset of patients with ipsilateral atherosclerotic stenosis had a decreased risk of 27%. Importantly, we also saw a reduced total burden of disability due to ischaemic stroke recurrence in another exploratory analysis. For these patients, unfortunately, when they have a first stroke, the risk is very high for a second stroke, and the risk of disability increases – which is a huge burden on families and society at large."
The current state of care
In December 2020, the World Health Organization published an update on global health estimates for leading causes of death globally – with ischaemic heart disease and stroke being numbers one and two on the list. Silon says this highlights the importance of the THALES III trialand the potential for Brilinta to expand beyond cardiovascular to patients with cerebrovascular events.
"Ischaemic heart disease is the number one cause of death worldwide. The second is stroke – together they make up over 27% of deaths worldwide. This is the main reason that we really wanted to do something for these patients.
"I think the rates of these conditions are increasing because these are non-communicable diseases, which are on the rise globally for two reasons. One is lifestyle – which is also related to more occurrences of diabetes, for example – and another is that sedentary life is on the rise, especially in emerging markets where middle income is rising, which can lead to poorer dietary choices and more sedentary life, which in turn can lead to heart attacks and strokes.
"There have been advances in acute intervention of stroke – science focussing on slowing down or halting a stroke while it is happening. If you are lucky you get to the hospital in time the medical community can do wonders to save your life – however, most people do not get to hospital quickly enough, or they have a mini stroke where it is harder to recognise the symptoms. For example, you might get a sudden paralysis of the face, or speech becomes slurred, which could possibly be for half an hour or an hour, and then it goes away. Many do not know it is a mini stroke.
"In the past, it has been difficult to identify patients' strokes quickly and accurately, but recently there has been great advances in imaging and cardiac monitoring which gives way to new intervention around prevention. This is why we were interested to see if Brilinta can help by offering effective and early protection for patients within a crucial timeframe, which is the first couple of days after a stroke."
Making progress
After its successful approval in the US, AstraZeneca will now be focussing on bringing Brilinta to European patients and working with regulators across the world to roll out the medicine on a global scale, says Silon.
"Brilinta is a special drug in our eyes as it was first used in the acute setting where patients needed help, and we saw that it was saving lives. We have three large outcome studies in acute and chronic settings to show that Brilinta can help patients before the event, during the event, and also after the event to mitigate their risks of recurring incidents," he explains.
"At AstraZeneca, we try to look at modes of actions and see how that fits into interconnected disease. For example, we have Farxiga, which we started out in Type 2 diabetes and saw fantastic results in patients who have heart failure, as well as in patients who have chronic kidney disease. These diseases are interconnected: the risk of having heart failure when you have Type 2 diabetes is much higher, and when you have heart failure your risk of chronic kidney diseases is much higher, and the inverse.
"It is important that we have been able to provide innovation for patients who are absolutely in need of it. There is so much we still need to do for cardiovascular and cerebrovascular diseases, so we are proud we have been able to add an innovation in the area of stroke, as it is a very difficult area to provide relief for patients."