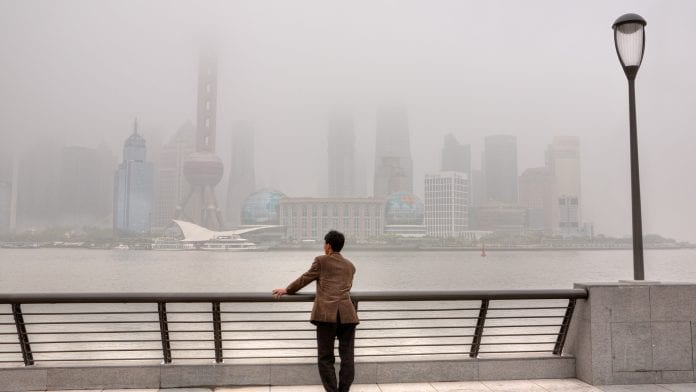 Northern China is now suffering with increased smog air pollution after the authorities relaxed air targets to encourage economic growth.
Smog air pollution made a reappearance in the Chinese skies after Chinese authorities announced that they were not going to renew cuts to steel production and coal use. The lower environmental standards, particularly the relaxed air targets, are part of a number of measures, including infrastructure stimulus and tax cuts, designed to support and increase the country's deteriorating economy.
Smog air pollution
According to Greenpeace, in the last quarter of 2017, levels of PM2.5 fell 33% in many cities across China, while Beijing levels fell even more – by 54%.
This was great news, however, the cuts affected several small companies and state-owned enterprises, as authorities banned construction and the use of coal. The previous cuts also affected local residents after authorities seized coal heaters, leaving hundreds of thousands of households in the cold and without adequate heating supplies.
The northern cities in China are known to be reliant upon coal-fuelled power and steel production, and in recent months with the relaxed air targets, this has increased smog air pollution during winter.
Are relaxed air targets the solution?
Instead of placing a harsh reduction on coal use and steel production, Chinese authorities have decided that this year they will have more relaxed air targets, aiming for the atmospheric particulate matter (PM) levels to decrease PM2.5 by 3% rather than the previously proposed target of 5%.
However, according to the US embassy in Beijing, recent levels of particulate matter of 2.5 microns (PM2.5), went above 12 times the WHO guidelines for outdoor air quality. This level of pollution is deemed 'hazardous' by the US Environmental Protection Agency and is the worst the city has seen in nearly 18 months.
The exposure to air pollution increases many adverse health risks and diseases, including hostile cardiovascular, respiratory, pulmonary, and other health-related outcomes.
The economic and social harms of air pollution arising from its negative effects on public health have been widely discussed in general, however the unprecedented growth and development in China has had a substantial cost on the environment. And with the relaxed air targets, it's vital to weigh whether the risk of having an increased level of smog air pollution is worth the potential for a boost in economic growth.