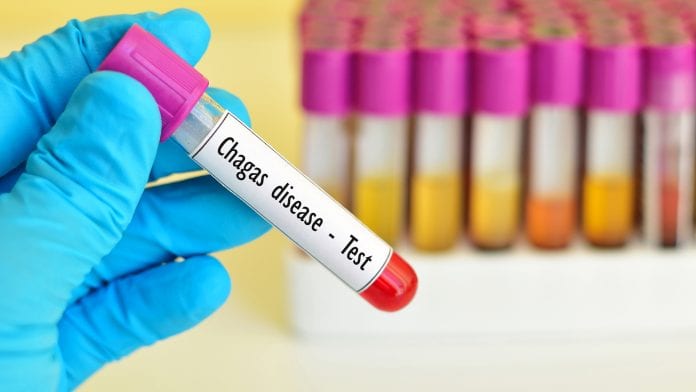 A decades-long collaboration between the World Health Organization (WHO) and Sanofi has been renewed in order to sustain efforts to eliminate neglected tropical diseases.
The WHO and one of the world's leading pharmaceutical companies – Sanofi – have signed a new agreement for donations of medicines to sustain specific efforts to eliminate neglected tropical diseases (NTDs).
The two organisations have signed a five-year $25m agreement from 2021 through to 2025 and will be working together to eliminate human African trypanosomiasis (sleeping sickness) and leishmaniasis, as well as to control and prevent Chagas disease, and integrate control of skin NTDs.
Human African trypanosomiasis
In recent years, the donation of medicines and the work of motivated healthcare workers has led to a decrease in the number of sleeping sickness cases from 33,000 in 2000 to fewer than 1,000 in 2019, surpassing the target of elimination as a public health problem by 2020.
The recent addition of fexinidazole – an oral treatment for sleeping sickness –  has also been largely supported by Sanofi and the Drugs for Neglected Diseases initiative.
The new agreement signed during a virtual meeting between WHO Director-General Dr Tedros Adhanom Ghebreyesus and Paul Hudson, Chief Executive Officer of Sanofi, will enable WHO to co-ordinate the delivery of donated medicines and funding will also be earmarked for in-country capacity-strengthening and training of health workers, improved epidemiological surveillance, and renewed efforts for case-finding and treatment for several diseases.
Dr Tedros said: "This decades-long collaboration exemplifies a successful public–private partnership that has created a meaningful impact in several countries and has brought sleeping sickness closer to elimination. In a world severely disrupted by the current pandemic, Sanofi's renewed commitment and support to end this disease will immensely benefit and improve the lives of marginalised populations."
Paul Hudson, CEO Sanofi, said: "Sanofi has been collaborating for 20 years with the World Health Organization in the fight against neglected tropical diseases (NTDs). The renewal of this collaboration today speaks volumes about our longstanding engagement in global health. We also welcome the recent endorsement of the new NTDs roadmap by the World Health Assembly. Sanofi is committed to further contribute to the elimination of sleeping sickness, including advancing research and development for vulnerable communities exposed to the disease."