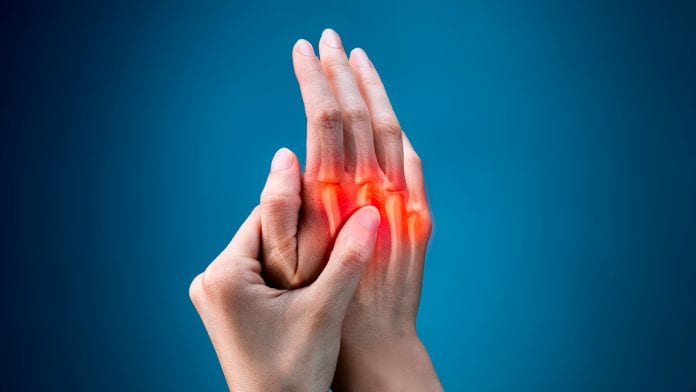 A new research collaboration and licence agreement between Imcyse and Pfizer will seek to find treatments for rheumatoid arthritis.
Imcyse, a clinical-stage biopharmaceutical company pioneering the development of a new class of active and specific immunotherapies for the treatment of severe autoimmune diseases, will be teaming up with Pfizer for Imcyse's Rheumatoid Arthritis (RA) programme based on the company's ImotopeTM technology.
Initially, the companies will collaborate to develop existing lead candidates and further optimise potential molecules. Pfizer will lead clinical development and commercialisation activities for the programme.
Treatments for arthritis
The Imcyse Imotope platform represents a next generation and potentially curative approach to severe autoimmune diseases. Imotopes induce cytolytic T cells, which specifically eliminate the aberrant disease pathway while leaving the rest of the immune system unaffected.
The initiation of the rheumatoid arthritis programme was funded in part from a grant by the Wallonia Research SPW, which over a number of years and supplementary grants, has supported Imcyse, enabling the company and its programmes to develop to this point of industrial partnership.
Denis Bedoret, Imcyse CEO, commented: "This license agreement constitutes a great endorsement and a sign of confidence in our Imotope technology platform from one of the leading pharmaceutical companies in the world. We are excited to expand our successful collaboration to develop Imotopes for rheumatoid arthritis, a prevalent autoimmune disorder. It is our ultimate goal to develop curative treatments for autoimmune disorders for the benefit of patients worldwide. For diseases such as rheumatoid arthritis, this can be best accomplished with the help of partners such as Pfizer."
Mike Vincent, CSO, Pfizer Inflammation & Immunology, further commented: "I am very pleased to be joining the Scientific Advisory Board of Imcyse and for Pfizer to join in the development of the Imotope technology in the field of RA. Pfizer is committed to addressing the needs of patients in Rheumatology, and the Imcyse technology platform offers a unique scientific approach that we look forward to exploring further."