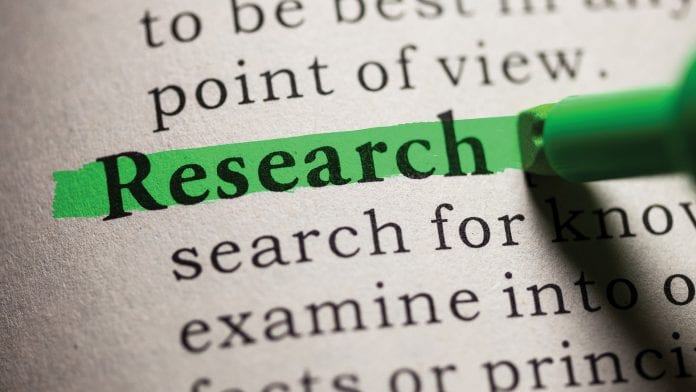 Health Europa highlights the importance of research infrastructures in the health and care landscape in Europe.
Future developments in healthcare and technology innovation rely on having solid research infrastructures, which are put in place to enable facilities to conduct high-level scientific research. The European Research Infrastructure Consortium (ERIC) is a legal framework run by the European Commission, establishing the operation of research infrastructures that are within the interest of all European countries and Member States.
ERIC was set up by the Commission as a response to an inadequate legal framework for partners wishing to co-operate across different countries – which led to a number of lengthy discussions and delays in setting up European Strategy Forum on Research Infrastructures (ESFRI) projects.
Under the system, Member States who are interested in jointly establishing an ERIC must apply to the Commission, who will then check the project's eligibility and ensure it complies with regulation.
Proposed projects for application to ERIC must meet the following requirements:
The infrastructure is necessary to carry out research programmes and projects
It represents added value in the development of the European Research Area (ERA) and significant improvement in the relevant scientific and technological fields
Effective access is granted to the European research community in accordance with the rules established in the statutes
It contributes to the mobility of knowledge and/or researchers within the ERA
It contributes to the dissemination and optimisation of the results.
Upon being awarded legal status, large-scale ventures can enjoy the privileges and exemptions granted to intergovernmental organisations; however, they should be increasingly faster to set up and easier to manage.
Research infrastructure projects under the ERIC framework
The first European Research Infrastructure Consortium
The Survey of Health, Ageing and Retirement in Europe (SHARE) became the first ever research infrastructure project to be awarded European legal status in March 2011. Prior to its ERIC status, SHARE was already designated in 2006 by the ESFRI as a priority research infrastructure for social services.
The main data collection of SHARE-ERIC took place in 2017 and the scientific release of this information is planned for spring 2019; the research will answer questions around population ageing.
European Infrastructure for Translational Medicine (EATRIS)
EATRIS focuses on the preclinical and early development of drugs, vaccines and diagnostics, with the aim of helping to remove risk and add value to development programmes through providing translational research. Research solutions include: advanced therapy medicinal products, biomarkers, imaging and tracing, and small molecules and vaccines.
The EATRIS project is a result of a non-profit ERIC; due to the complexity of translational research its selection as an ERIC is based on the past record of public private translational development of the institutions involved and their multidisciplinary teams of experts who are capable of undertaking translational research to its highest standard in order to better benefit the state of the European medicine industry.
EATRIS claims to have an infrastructure comprised of over 80 leading institutions and constitutes a wide diversity of stakeholders who seek solutions to the problems Europe is faced with in the development of new therapies. Joining EATRIS provides access to key resources in Europe and features research tools and guidance for drug development at your fingertips; ranging from state-of-the-art scientific equipment and knowledge-based resources from sample collections, to regulatory guidance in multiple European countries and specialised centres for clinical trials.
The European Strategy Forum on Research Infrastructures
When discussing the importance of European research infrastructures, we must also consider ESFRI. Set up in 2002, ESFRI aims to support policymaking on research infrastructures in Europe, whilst also facilitating multilateral initiatives leading to the better use and development of research infrastructures, at EU and international level.
ESFRI brings together delegates nominated by the research ministers of EU and associate countries as well as a representative of the Commission. They organise open calls for proposals, select proposals based on strict eligibility criteria, and review them through independent, international peer review.
The forum typically meets four times a year and adheres to a set of procedural guidelines which are reviewed every two years in line with constant industry changes.
The ESFRI Roadmap 2018
The 2018 roadmap was released in September, suggesting a vision for the future evolution of ESFRI activities and methods, whilst also outlining the results of the end of the ten-year cycle of those ESFRI projects that began their venture in 2008 and analysing the outcome of the selection of new proposals.1 Each ESFRI project has up to ten years to reach implementation; research infrastructures in their preparation phase are included in the roadmap to point out the strategic importance they represent for the ERA.
Health and food landscape
The 2018 roadmap outlines the broad consensus that research infrastructures in biological, agri-food and medical science continue to establish themselves as a motor for economic impact, just as the recent €3.75bn investment into the Human Genome Project has generated an estimated €900bn in economic growth.
Despite this, a lot more can still be improved upon within the section and the landscape outlines this under its analysis, explaining: 'We are in a transition phase moving away from a one size fits all approach into customised healthcare that is tailored to the needs of the individual.' Customised healthcare intertwines data- and knowledge-driven research and collection and requires identifying which approaches will be effective for which patients based on genetic, environmental and lifestyle factors.
Although the challenges of data collection in precision medicine are already beginning to be explored under pan-European research infrastructures, all arrows in the roadmap point towards the need for greater data storage capacity: 'For proper storage and smart retrieval of data and knowledge, ICT for health is indispensable.'
The ESFRI roadmap also identifies the increase in the incidence of mental health problems as a challenge that needs to be addressed for the future landscape of research infrastructures. ESFRI explains the relative need to develop effective prevention, screening and early diagnosis as well as treatment and rehabilitation, outlining that effective research infrastructure implementation needs to be in place in order to answer the 'research questions [that call] for research which is capable to use complex inter- and cross-disciplinary research models, technologies, and bridges between scientific disciplines and society.'
Together, ERIC and ESFRI are creating the future of healthcare, and research infrastructure projects are the foundations of successful and effective healthcare developments and tests. ESFRI has pointed out that connecting infrastructure with other domains is a territory largely unexplored and is an area of research that has the potential to pioneer new ways of working.
Without ERIC or ESFRI systems it would be extremely difficult to pinpoint these landscapes and to put in place one set of regulation. Therefore, the way in which the two systems intertwine and work together allows the healthcare profession to grow in the right direction and to examine how implementation can be rolled out most effectively.
References
This article will appear in issue 7 of Health Europa Quarterly, which will be published in November 2018.