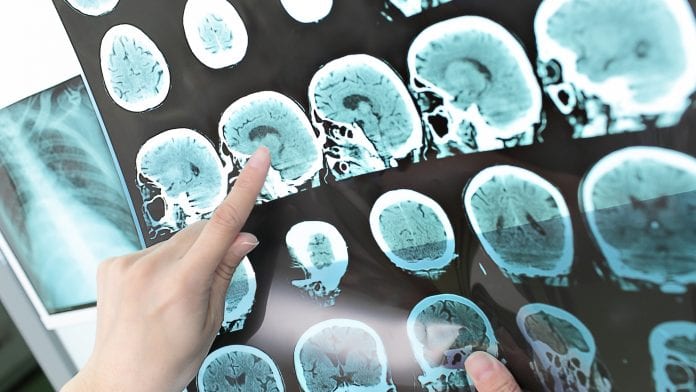 New research from the MS Society has revealed that one in five people diagnosed with Multiple Sclerosis are now under the age of 30.
The MS Society carried out research that shows Multiple Sclerosis (MS) is the most common progressive neurological condition in young people today. Currently, around 130,000 people are living with MS in the United Kingdom and it has estimated that more than 1,250 people under 30 have been diagnosed with the condition.
The MS Society has launched the Stop MS Appeal which aims to raise £100m to find new treatments for the condition and be in the final testing stages by 2025.
Having MS as a young person
MS is a painful, disabling, and highly unpredictable condition – and it is not clear how each individual's condition will develop. According to the MS Society, approximately 85% of people with MS are diagnosed with the relapsing form, and two in three of people diagnosed will go on to develop secondary progressive MS.
Sarah-Jayne Roberts, 22, lives in Sheffield and was diagnosed with relapsing MS when she was just 20 years old. Her most severe relapse left her unable to walk.
The trainee nurse, who's currently working on a COVID-19 ward, said: "The hardest thing for me has been the mental health side of things. I had never been an anxious person before my MS, but I became quite depressed – I didn't want to do anything. And thinking about the future became a real problem. I was like if this is what my life is going to be like – constantly worrying what tomorrow will bring – what's the point? I didn't want to be here anymore, I didn't want to carry on."
Dr Emma Gray, Assistant Director of Research at the MS Society, said: "Today, most people will first experience MS symptoms in their 20s and 30s, when they're working on their career, or perhaps thinking about starting a family. The condition is unpredictable and different for everyone, and that can make it hard to plan for the future.
"There are now over a dozen licensed treatments for people with the relapsing form of MS, and some emerging for early active progressive MS – but there is nothing to stop you becoming more disabled as your condition advances. Thankfully, we have never been closer to stopping MS, and with the discoveries being made right now, we believe treatments that slow or stop disability progression are a very real prospect."
The MS Society has already secured over £54m for MS research. To find out more visit: www.mssociety.org.uk/STOP-MS.
Recommended Related Articles