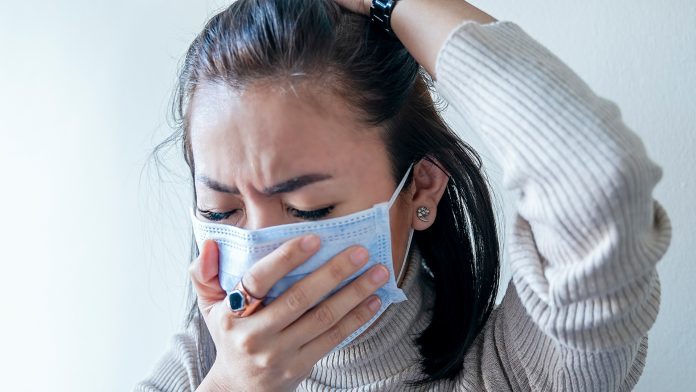 The University of Birmingham has developed a tool that can assess symptoms of long COVID for use in research and clinical care.
COVID-19 can cause symptoms that last for an extended amount of time and this is known as "long COVID". Symptoms of long COVID include extreme tiredness, shortness of breath and dizziness; however, it has been recorded that there are more than 200 symptoms. It is estimated that it affects more than 100 million people worldwide.
To understand the condition further, researchers have developed a tool that captures the effects of long COVID and their impact on everyday life.
The study can be found in the journal BMJ.
Driving innovation for symptoms of long COVID
The demand for a reliable tool to measure long COVID symptoms is high. A new tool will drive innovation in treatment development and insight into providing the best possible care.
A research team from the University of Birmingham's Centre for Patient-Reported Outcomes Research designed the Symptom Burden Questionnaire™ for symptoms of long COVID to address this challenge. Patients can use it to report the effects of long COVID and the data can be utilised for new treatment options and testing the safety and efficacy.
"People living with Long COVID say they experience a huge range of symptoms, but getting these recognised by healthcare practitioners and policymakers has been a struggle," said senior author, Dr Sarah Hughes. "We designed and tested this tool with our patient partners to ensure it is as comprehensive as possible, while also not being burdensome for patients to complete."
The potential to support regulatory decisions
The resulting questionnaire measures different symptoms of long COVID and the impact on daily life. It was developed with extensive patient input following regulatory guidance, meaning its scores may be used to support regulatory decisions around the approval of new therapies for long COVID by policymakers.
Public partner Karen Matthews from LongCOVID SOS noted: "I participated in a study quite early on in my condition and the questionnaire used didn't capture the breadth of what I was feeling. Being able to shape something that could record that experience more effectively is worthwhile and I hope it gives researchers and people like me taking part in future studies some valuable evidence."
The team plan to carry out more development and testing to explore how the tool can be used in routine clinical practice, including translating it for use in other countries and minority ethnic communities.
Recommended Related Articles