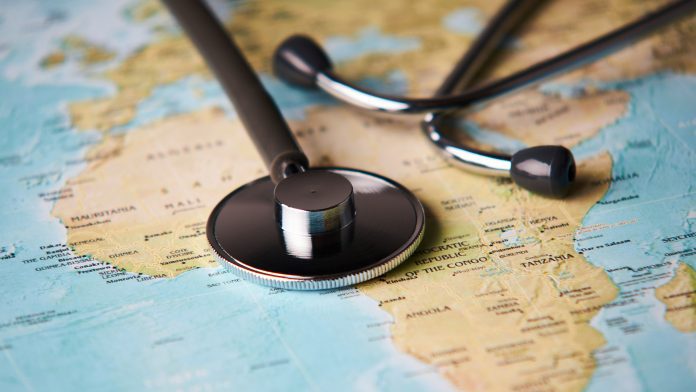 Researchers from the University of York have recently highlighted the neglect of noma disease at an event at the Houses of Parliament.
The event was part of an ongoing campaign for the disease to be formally recognised by the World Health Organization (WHO) as a neglected tropical disease. Researchers from the University of York's Centre for Applied Human Rights and the York Law School have been working on this human rights issue since 2009.
Noma disease is most common in countries across Africa, Asia, and South America. The disease is preventable and highly treatable.
How does Noma disease affect people?
The disease usually affects children between two- and six-years old living in conditions of extreme poverty. It initially occurs in the mouth, before quickly spreading to the rest of the body. Once the disease spreads it causes skin, bone, and muscle to deteriorate.
"There is clear evidence that noma meets the formal criteria to be included in the WHO list of neglected tropical diseases. Doing so would be a first step towards systematic and assumed action to prevent, detect and treat noma and redress the human rights at risk when a person develops the disease," said PhD student Alice Trotter from the Centre for Applied Human Rights.
The disease can have life-changing effects
If the disease is not treated up to 90% of children do not survive. Those who do survive noma disease are likely to experience social isolation, stigmatisation, and discrimination as well as difficulties with speech, sight, and eating.
The researchers worked alongside the charity Médecins Sans Frontières (MSF), also known as Doctors Without Borders, to host an advocacy event at the Houses of Parliament, which was supported by the All-Party Parliamentary Group on Malaria and Neglected Tropical Diseases.
"Seeing survivors take centre stage at Parliament was humbling. Those who have lived experience of this disease are calling for national and international action – this is the human rights approach to noma unfolding before our eyes," said Dr Ioana Cismas from the University of York.
"Whilst not a silver bullet, noma's inclusion on the WHO list will draw attention to the diseases and those at risk of or experiencing it, attract funding for research, prevention, and treatment, and integrate noma in existing protocols of disease-monitoring," she added.
Fidel Strub, a survivor of noma disease, advocate, and co-founder of the Elysium Noma Survivors Association, spoke at the event, emphasising the lack of awareness of the disease at both community and international levels. Mulikat Okanlawon, a noma survivor and co-founder of Elysium Noma Survivors Association also spoke the event. Okanlawon shared her experiences of social isolation and stigmatisation as a result of having noma disease as a child.
The fourth annual World Neglected Tropical Diseases Day is will be held on 30 January 2023.
Recommended Related Articles