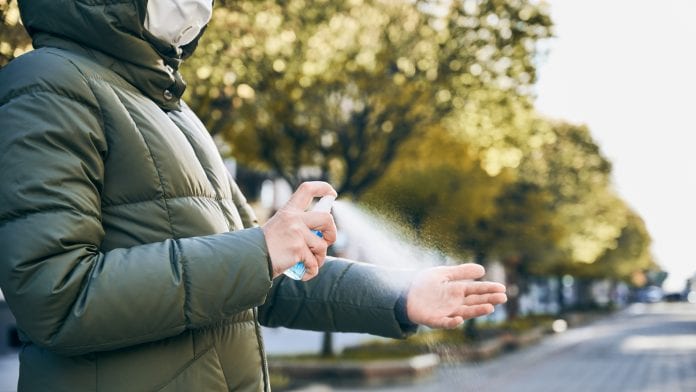 Northern Irish life sciences and biomedical firm Torax Biosciences has produced a unique new hand sanitiser guaranteed to kill 99.99% of viruses and bacteria.
The ToraSan hand sanitiser, which is manufactured at the company's Newtonabbey headquarters, is enriched with tea tree oil and contains a minimum concentration of 75% isopropyl alcohol in accordance with recommendations by the World Health Organization (WHO) – many commercially available sanitisers only offer between 60% and 70% alcohol; and therefore may not be able to kill all viruses. It is available as a spray, with a lightweight mist formula designed to dry swiftly on the hands without residual stickiness; and in sizes ranging from 50ml to 5l.
Essential high-quality hand sanitiser
Torax Managing Director Dr Lawrence McGrath PhD, MSc, TD, said: "Since the beginning of the pandemic we have seen a host of companies adapt their business to provide essential sanitisers in response to the urgent requirement for supply, particularly for frontline and key workers. As the threat persists, it is important that people continue to be vigilant and use a high-quality, clinically approved sanitiser capable of protecting everyone, from staff and customers to families and loved ones. ToraSan products are manufactured to the World Health Organization's recommended formulation with added tea tree oil and are independently tested and verified to ensure the integrity of antibacterial and antiviral properties."
International philanthropy
Torax intends to redistribute all the profits it draws from sales of ToraSan hand sanitiser to fund new scientific posts researching diagnostics for preeclampsia in developing regions. Preeclampsia is often fatal, particularly in countries or regions where diagnosis and treatment are not immediately accessible, and can affect up to 16% of pregnancies in developing countries.
"Since we started developing this product we have been inundated with enquiries from distributors, pharmacies, retailers and commercial users. It is clear to us that consumers are becoming more educated in what products and formulations provide the optimum levels of protection and ToraSan offers the highest levels of protection on the market," said Dr McGrath.