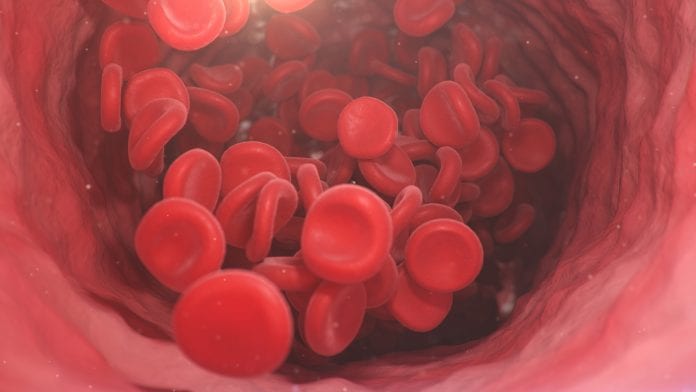 Lindis Blood Care is aiming to revolutionise blood management for cancer surgery with its medical device CATUVAB®.
CATUVAB® aids with the removal of tumour cells from surgical shed blood and has recently embarked on a multicentre Clinical EU Certification study – REMOVE. The study aims to confirm the positive results of a preliminary exploratory study and lay the basis for European CE certification as a medical device.
CATUVAB® is made up of a trifunctional antibody that aggregates the tumour cells and lymphocytes, as well as a filter, and can be used in combination with machine autotransfusion devices, which are part of the technical equipment available at nearly all hospitals.
Franzpeter Bracht of Lindis Blood Care discusses the device and how the company is aiming to revolutionise blood care management.
Reducing risk to patients
The REMOVE confirmation study has enrolled up to 110 patients and is designed to confirm that the device is able to remove epithelial cell adhesion molecule (EpCAM) positive tumour cells from patient blood during cancer surgeries – which is a tumour marker that can be found on almost all common carcinomas. The first patients have already been enrolled at trial sites in Germany.
Bracht said: "We are trying to take huge steps forward in patient blood management in regard to cancer surgeries.
"What we use is the typical equipment in the clinic which is used for interoperative blood salvage (IBS). Our aim is to reduce the number of tumour cells by a factor of ten up to four. If the results are positive the patients will be able to get their own blood back.
"That will reduce the typical side effects that come along with donor blood – for example, transfusion-related acute lung injury (TRALI) can sometimes end up with the death of the patient, so it is a very serious side effect. It is also known that there can be leakage in the immune system after receiving donor blood, which will lead to a higher recount of the tumour, so we are hoping to show the process works better with our product."
By safely returning a patient's own blood during surgery, the risks that Bracht highlights are associated with donor blood supply, including suppression of the immune system and potentially increased tumour recurrence rates, could be avoided.
Until now, the use of a patient's own blood has only been permitted in cancer surgeries in combination with radiation, which is available in a limited number of clinics as the risk of metastasis from tumour cells being released into the blood during the procedure is too high.
Currently, there is no approved product that reliably eliminates this risk.
Integrating the device into clinical practice
To date, Lindis Blood Care's approach has provided proof-of-concept both in vitro and in an initial clinical study with 15 patients – showing that no tumour cells could be detected in the surgical blood treated with CATUVAB®.
Bracht highlights that the device can also be easily integrated into clinical practice.
"The device could be integrated into clinical practice quite easily – it is an antibody filter, and the process is only a small part different from the current process," said Bracht.
"The clinicians just need to add the antibody to the salvaged blood during a standard IBS procedure – wait for a few minutes, then continue as usual and at the end, they bring a filter between the blood and the patient. So, it is not a huge difference from the current procedure. Regarding the cost, if you look at full cost of donor blood and therapy for side effects, this is a very cost-effective kit.
"The results of the first study would be a huge step forward for patients to reduce tumour count and side effects – revolutionising this part of patient blood management."
Professor Dr Markus M Heiss, FACS, Head of Visceral Surgery at the University Hospital Witten/Herdecke, Cologne-Merheim location, and Head of the clinical trial, said of the device: "This is an important step as we hope to improve the side effect profile, especially in the case of invasive cancer surgeries, and ease patient recovery. A reliable way to use autologous blood in such procedures would be a real innovation in an area we have not seen significant technological advances for many years."