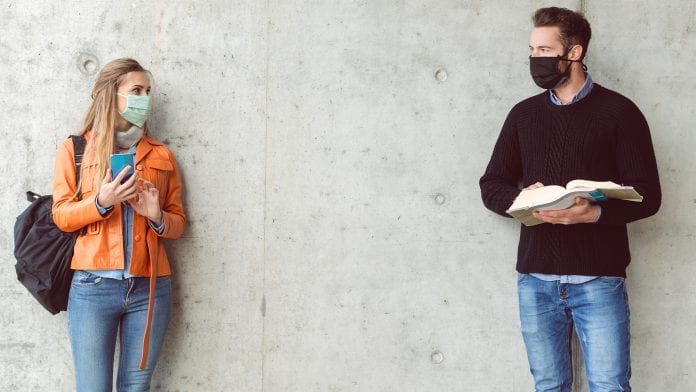 The Scientific Advisory Group for Emergencies (SAGE) is to establish a new subcommittee to advise universities and higher education institutions on COVID-19 infection control.
As universities and higher education (HE) institutions prepare to reopen for the new academic year at the end of next month, concerns have been raised that these environments could contribute to the spread of COVID-19 infections.
A new subcommittee of SAGE is now being formed to advise universities and higher education institutions on infection control measures to ensure that the spread of COVID-19 is minimised.
Advising universities
The committee has advised that features specific to further and higher education should be addressed before the next academic year, noting that certain features differ from other educational settings. Many students also work, and higher education lecturers tend to be older than schoolteachers – meaning they are more vulnerable to catching infections.
A major concern is the spread of COVID-19 across the country due to the movement of students. SAGE stated: 'HE settings often generate internal (and international) migration to towns and cities, and involve formation of new households, particularly at the start and end of terms. There may also be movement during the term between households,' and that 'university student populations engage in a broad range of activities, which result in complex networks.'
It was recommended that these factors be considered in higher education guidance ahead of the start of the new term.
The new science advisory group will be drawing on expertise from SAGE participants, subgroups and Public Health England, and will be providing advice directly to the Department for Education – seeking advice from SAGE where necessary.
It was noted that: 'SAGE agreed that full preparations for winter are an urgent priority. Simple, clear messaging during autumn is important to prepare the public for winter.'