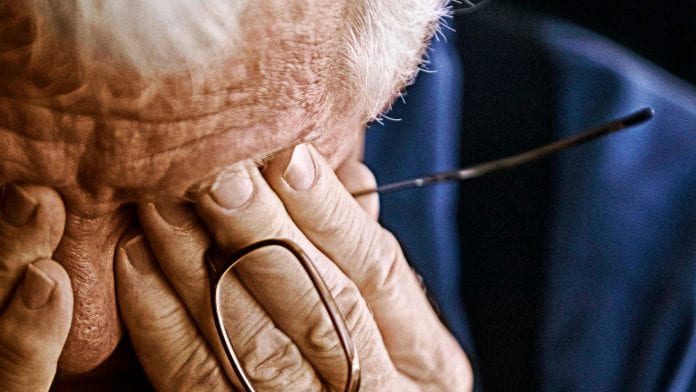 According to a UK study, the majority of over 65s who self-harm are not referred for specialist help.
Published in The Lancet Psychiatry Journal, adults aged 65 or older who self-harm have an increased risk of dying from unnatural causes (particularly suicide) compared to their peers without a history of self-harm.
Calls for major concern
Roughly 90% of seniors who have harmed themselves, including overdosing on prescription drugs or self-cutting, were not referred for a specialist mental health assessment after visiting their general practitioner (GP), and the probability of recommendation was much lower for those living in socially deprived areas.
This is of particular concern as non-fatal self-harm is the strongest risk factor for following suicide, with older people reportedly having greater suicidal intent than any other age group.
Contrary to national clinical guidelines, one in eight older adults who self-harm are prescribed tricyclic antidepressants despite risk of toxicity in overdose, moreover older adults with history of self-harm are twice as likely to have history of mental illness.
Early intervention is a must
Dr Cathy Morgan, University of Manchester, UK, who led the research explains: "Older adults often face a decline in functional ability due to multiple comorbid conditions, bereavement, and social isolation, which are all strongly linked with self-harm."
"With the number of people aged over 65 set to rise to 25% of the UK population by 2046, healthcare services need to be aligned to meet both physical and mental health needs to ensure that vulnerable older people are identified and get the help and support they require."
Over the past few years, there has been an increase in reports of suicide among older adults. With drug overdose to be the most common method of self-harm (81%), followed by self-cutting (6%).
Most importantly, only 12% of over 65s who had self-harmed were referred to mental health services within 12 months of their initial self-harm episode.
Co-author Professor Nav Kapur, University of Manchester, UK, added: "We sometimes think of self-harm as a problem in younger people and of course it is. But it affects older adults too and the concerning issue is the link with increased risk of suicide.
"We hope our study will alert clinicians, service planners, and policy makers to the need to implement preventative measures for this potentially vulnerable group of people.
"Referral and management of mental health conditions are likely to be key."
Many people don't even speak out
The authors emphasise that although their research highlights an incredibly significant topic, there are still some cases of self-harm that go unreported, and that statistics on suicide are likely to be underestimated perhaps due to cultural barriers or social stigma that discourage individuals from speaking out.