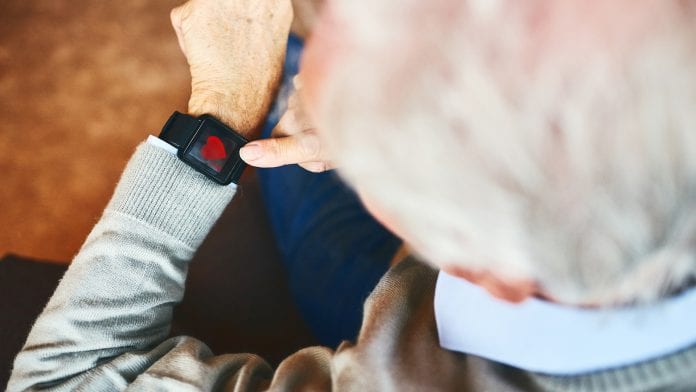 The UN International Day of Older Persons is marked each year on 1 October, and this year it is shining a light on the 'Decade of Healthy Ageing' 2020-2030. To mark the day EIT Health has shared technological health innovations that offer solutions to help foster healthy ageing.
The Decade of Healthy Ageing 2020 – 2030 is a plan that aims to help prevent disease and promote health as populations age. By 2030, it is estimated that the older population – people aged 60 and over – will for the first time outnumber children under the age of 10. This is significant because as we age, we face an increased likelihood of experiencing ill health, affecting our ability to remain active, work and live independently.
In addition to the considerable impact this puts on the quality of lives of older European citizens, it puts a huge strain on Europe's health and social care systems as well as the economy. In the EU, the total cost of ageing is expected to rise to 27% of GDP by 2070 – with long-term care and health care costs the biggest contributors to this increase.
Supporting Europe's ageing population
The European Commission is similarly working on strategies to address this population change with its Green Paper on Ageing expected to be published in 2021. With the topic high on Europe's agenda, now more than ever, the continent's innovators are turning their attention to addressing common health and well-being concerns related to ageing.
Healthy ageing is a central part of EIT Health's goals to promote better health of citizens and contribute to a sustainable health economy in Europe.
CEO of EIT Health, a network of health innovators backed by the EU, Jan Philipp-Beck, believes that patient-centric innovation is key to addressing this demographic change and fostering healthy and active ageing in Europe.
"People aged 65 years or older will account for almost a third of the EU population by 2070, compared to just one fifth in 2019," he said. "Furthermore, research shows that, in Europe, men and women at age 65 will live on average for another 18-21 years; however, only nine of these years will be lived in good health. This demographic shift will have an enormous impact on our society, on our health systems and most importantly on our older citizens. Therefore, it's vital that we're innovating now, to develop life-changing products and services for older people that will improve their lives, and also allow them to keep actively participating in society.
"Yet this innovation process must not second-guess the needs of older people – in order to improve lives with innovation, solutions must be both beneficial for the user and also seamlessly useable. No one understands the ageing process and its impact on life as well as those who are experiencing it first-hand and that's why at EIT Health we actively look to co-create solutions with those that need them most, or empower them to create their own."
Silver tech
EIT Health's vast, vibrant community of world-leading health innovators work across borders – and across generations – to empower a network of innovators to break down barriers, challenge convention and take action to put life-changing products and services into older people's hands. Their solutions range from technology to detect and prevent falls to a digital tool to improve age-related cognitive decline.
Monique Epstein, Founder & Director of patient association e-Seniors, an EIT Health partner, stresses that in order to meet the needs of an ageing society, we should look to technology.
"During the pandemic, senior citizens realised the importance of tools such as Skype, Zoom and WhatsApp, which enabled them to stay in touch with their families and friends and thus not be marginalised. We need to empower seniors with digital tools in order to keep them as an integral and active part of our society, to increase their quality of life and have them co-create and design the online tools and services of the future; especially in the e-health domain," she said.