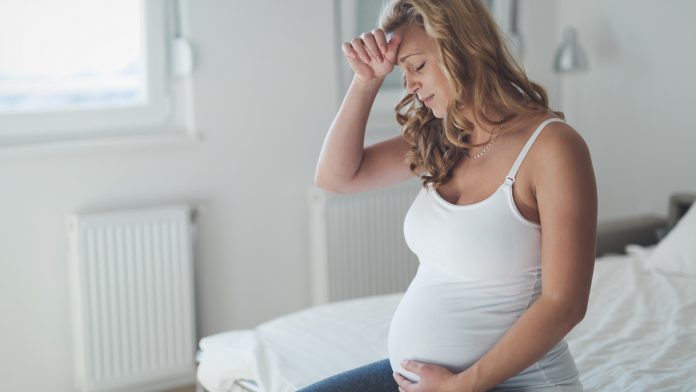 A new study has found that social vulnerabilities such as living in poverty were linked to increased cardiometabolic risk during pregnancy. 
Preliminary research presented at the American Heart Association's Scientific Sessions 2022 reveals the drastic impact of social vulnerabilities on cardiometabolic risk in pregnancy. This discovery comes at a time when pregnancy-related deaths in the US have increased, and around one-third of these deaths are resulting from cardiovascular disease.  
What is cardiometabolic disease?
Cardiometabolic diseases are a group of common but preventable conditions, including heart attack, stroke, diabetes, insulin resistance and non-alcoholic fatty liver disease.  
More people are experiencing these conditions due to several lifestyle factors. Smoking, lack of exercise, drinking excessive amounts of alcohol and eating an unhealthy diet are the four main drivers for this increase, according to the University of Edinburgh. 
The role of social vulnerabilities during pregnancy
The researchers examined the link between cardiometabolic risk factors and social vulnerabilities. They compared four leading risk factors with a combined measure of social vulnerability, called the social vulnerability index, which is derived from the US Census Bureau.  
Almost 19 million pregnancies in 577 US counties from 2016-2022 were evaluated for any potential links to four subgroups of social vulnerability.  
The cardiometabolic risk factors included in the study were pre-pregnancy Type 2 diabetes, pre-pregnancy high blood pressure, tobacco use and obesity – defined by body mass index measurements. 
The included social vulnerabilities were: 
Economic and education status, which encompassed income below the federally defined poverty level, unemployment, unstable income or no high school diploma;

 

Household composition and disability, characteri

s

ed by household members who were disabled, elderly or children, or were single-parent households;

 

Minority status based on self-reports captured by the social vulnerability index, poor mastery of English; and

 
Housing type and transportation, which included multi-unit structures, mobile homes, crowding, group homes and/or no vehicle.

 
Cardiometabolic risk factors were associated with some social vulnerability
All four cardiometabolic risk factors were associated with some form of social responsibility. Some had stronger associations than others. Obesity had a 95% likelihood of being associated with socioeconomic vulnerability and was twice as likely to be linked with overall social vulnerability. However, while tobacco use was directly associated with socioeconomic status/housing composition and disability, with a 95% likelihood, it was not associated with overall social vulnerability. 
"These associations suggest that those who were identified as socially vulnerable were more likely to have these cardiometabolic conditions in general and during pregnancy," explained lead study investigator Kristen A Harris, MD, an internal medicine resident at University Hospitals Cleveland Medical Center in Cleveland, Ohio. 
"Social vulnerability is playing a role in an increased prevalence of cardiometabolic and cardiovascular disease in pregnant women and the general population," she said. "This issue needs to be examined further so we may begin to understand and address these social determinants of health. The next steps include looking into more specific social risk factors, potentially looking into cause and effect, as well as the associations between social vulnerability and post-pregnancy complications. Partnering with cardiologists to ensure a safe pregnancy and a healthy post-pregnancy period may be a way to establish earlier cardiovascular disease prevention and care and allow us to identify more easily who is at increased risk." 
"We know that about 60% of the individuals entering pregnancy in the United States have sub-optimal cardiovascular health, and we have seen an increase in cardiometabolic disease in the birthing population in the country," Garima Sharma, MD, said. "Because this study looked at how people live in the neighbourhoods that they live: how they eat, how much access they have to medical care, their household composition and their overall ability to pay their bills, it allows us to think beyond just prescribing medications and asking patients to be healthier and go for a walk in their neighbourhood that may not be a safe environment. We need to think about how we can create better safer communities and improve access to preventive care." 
Study limitations include that the researchers only found a relationship between social vulnerability and cardiometabolic risks in pregnancy, it did not prove cause and effect. The study did not include specific social determinants of health that may also play a role, such as food insecurity and access to healthcare. Moreover, the study only reviewed pre-pregnancy cardiovascular risks and did not include post-pregnancy complications.  
Recommended Related Articles