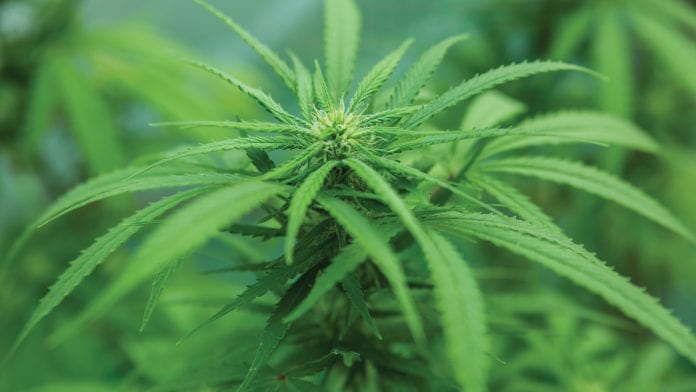 KANNABEIRA® is a project and a registered trademark under the company Green Donation, Ltd. for the production R&D of pharmaceutical grade standardised cannabis.
Here the company shares their evolution with Health Europa, exploring the production of pharmaceutical grade standardised cannabis.
KANNABEIRA and standardised cannabis
KANNABEIRA is located at the heart of Portugal, less than 100 km from Spain, in the municipality of Fundão at the bottom of the highest mountains in Portugal, where our crops are nourished by the pure water of Serra da Estrela. With an average 280 sunny days a year and a mid to temperate climate, the municipality is an ideal location for the project.
The company also has strong roots in Spain, and while we are about to start flowering in the sunny countryside of Portugal, our solid position in the Iberian Peninsula position us as a strong player. Our team has demonstrated its ability to shift and adapt quickly and effectively to new legislations concerning cannabis at both sides of the border as well as at a European level, well in advance of other players in the industry.
KANNABEIRA is strategically positioned and enjoys an excellent relationship with both Portuguese and Spanish authorities, agencies, associations and a widely comprised group of players necessary to succeed in the region.
We are setting the quality standard for the cultivation, production and research of cannabis and its derivatives for medical purposes in Portugal. Our executive and technical teams boast more than 50 years combined of experience in agricultural operations and genetic selection – of which 25 are related to cannabis in different countries and under different legislations – aim to offer the best quality pharmaceutical grade standardised cannabis products to patients and partners in the medical cannabis industry.
KANNABEIRA's main objectives are to supply the Portuguese and Spanish medical market, along with exporting raw and externally transformed oils and derivatives through supply agreements and different partnerships. Our focus is on high quality cultivation, R&D in the plant biotech and health science fields, the implementation of organic, sustainable and regenerative farming techniques, and securing IP while developing and optimising SOP´s and products equipped with ultimate technologies and infrastructures.
Past achievements
KANNABEIRA as a startup project and brand was born in 2017. In 2018 we received one of the few authorisations to cultivate cannabis for industrial purposes in Portugal, and a type 3 industrial licence for industrial food purposes, which aims to study the ecology of the region and the international market opportunities; along with the economic and operational viability of a cannabis business while developing strong local partnerships and institutional relations.
Partnerships with the Plant Biotechnology Center of Castelo Branco (CBPBI) and Center for Health Sciences Investigation of Covilhã (CICS) have been made for R&D purposes, and provide an ideal scientific environment for the company.
2018 was the year that the Portuguese government legalised and regulated the medicinal use of cannabis. While the industry was finding its way internationally, KANNABEIRA® was involved in co-creating the national lobby for the industry, and was present in several talks, debates and conferences such as the 15th EIHA Hemp Conference in Cologne, the International Cannabis Policy Conference, in Vienna, Lisbon Medical Cannabis 2018, European Cannabis Week, Cannabis Europa and Spannabis Barcelona, as well as several business events across the continent.
The team demonstrated extensive knowledge and understanding of the European, Portuguese and Spanish legal landscape, smoothly sailing the aggressive changes 2018 has brought to the cannabis industry. We anticipated the modifications in the European Novel Food Catalogue affecting CBD and cannabinoids, and completely focused our strategy on the medical sector. All of our efforts throughout 2017 and 2018 were regarding industrial hemp cultivation, food industry transformation and licensing and have served to place the project in a privileged position. This time also allowed us to consolidate our knowledge of EU and national legislations, as well as developing our own SOPs manual following GACP and GMP guidelines, and design our future facilities.
Future perspectives and partnerships
KANNABEIRA has become a project of municipal interest. Several declarations have been published by the local government in this sense about the project, and several special conditions have been already attributed. Our core plan is the implementation of a production facility for the cultivation of GACP Cannabis flowers for medicinal use and to drive transformation in GMP certified medicinal products.
CAMPUS KANNABEIRA represents an estimated overall investment of more than €20m in the triennium of 2019-2023. We are commencing the first phase with the implementation and production of 1 hectare of greenhouse and 2 hectares of outdoor growth space, with the potential to expand to 2 hectares of greenhouse and 5 hectares of outdoor growth, by the end of 2023.
With a strong social commitment, the CAMPUS KANNABEIRA will generate around 170 employment opportunities by 2023, with the majority of the workforce's background being in superior and academic studies relating to agronomic engineering, biology, biotechnology, environmental engineering and information & technology systems.
Surrounding the production operations with R&D in the plant biotechnology and health science fields provides the company with a strong and rigorous environment to secure IP, develop and optimise SOPs and develop several products. Furthermore, it provides a scientific platform to deploy studies and clinical research in vitro, ex-vitro, in a certified animal unit and at the University Hospital.
With medical legalisation being a reality in Portugal already, and bound to happen in the short term in Spain, we are confident that our products will have a considerable market presence and our intention is to position ourselves into these markets right from the beginning. International partnerships to supply raw material or externally transformed oils and derivatives will be one of the main objectives of the company and partnership approaches are already underway.
KANNABEIRA is proudly sponsoring two medical cannabis conferences in Portugal which are being held in Porto and Lisbon in November 2019 and are organised by the Medical Cannabis Portuguese Observatory, with whom we hold a close friendship.
Jose Maraver
CEO & Founder
Green Donation Lda
+34 689 681 514
josemaraver@kannabeira.com
This article will appear in Health Europa Quarterly Issue 11, which is available to read now.