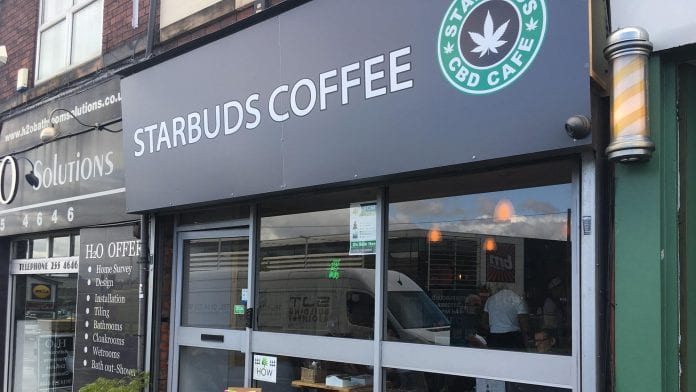 A cannabis coffee shop has opened its doors to customers in the UK offering people the opportunity to try their CBD infused products.
Starbuds cannabis coffee shop in Sheffield recently opened its doors to offer coffees, cakes and other foods infused with CBD in the wake of the new CBD health trend.
Co-founder, Ricky Chu, set up the shop with his business partner after they went into the wellbeing industry, and after having his own beneficial experience with CBD.
Personal benefits from CBD
Mr Chu said: "Me and one of the partners were going down the health and wellbeing route and decided to go with a CBD cannabis coffee shop. At the time I was under enormous amounts of stress and developed a Tourette's-like tick that I could not get rid of.
"I started taking prescriptions to counteract it, but nothing worked, so I tried CBD oil. In ten or twenty minutes the twitches had gone, and they never came back. After that I carried on taking it and realised my mental health had improved and my aches and pains had gone, along with lots of other benefits.
"I started doing more research and met a lot of people. I heard so many stories from people about how cannabis oil has helped them. People have gone from taking ten or fifteen medications a day down to one – just a couple of drips of oil. It is amazing.
"There is a lot of confusion about the product – the first thing people think is 'am I going to get high?' but it is nothing like that. The CBD products are non-psychoactive so they cannot possibly have a psychoactive effect on anyone."
A cannabis coffee shop of the future
Mr Chu continued: "We opened the doors and saw people trickle in – now we have built up relationships and have many customers from the community who meet up here regularly and love the chilled atmosphere.
"The medical cannabis is a different product – this is a supplement that can be incorporated with other products. We hope people's attitudes towards cannabis will change and we feel a lot more research needs to be done – this product needs to be in supermarkets.
"People have been on medication for years that has not helped them – one person had Lupus and has never found any relief in prescription creams. After buying 800 mg oil that is used directly on the skin the lupus has cleared up for them and they swear by it.
"I hope in the next five years we will be at the place Canada and America are now and coffee shops like this will hopefully become more normalised."
Medical CBD products are available
Starbuds cannabis coffee shop is selling a number of CBD products including paste, topicals, CDB oil, boiled sweets infused with oils, and will be infusing CBD into food, such as dressings and salsa, in the future. The products are part of their own CBD range named 'How'.
Alongside coffees and snacks, the shop sells eight different flavours of medical CBD flower, the non-psychoactive flower that can be used for medical purposes, including tropicana, blackberry, blue dragon, cheese, strawberry, amnesia, grape and white widow – ranging from 10.5% to 14.9% CBD content.
Recommended Related Articles