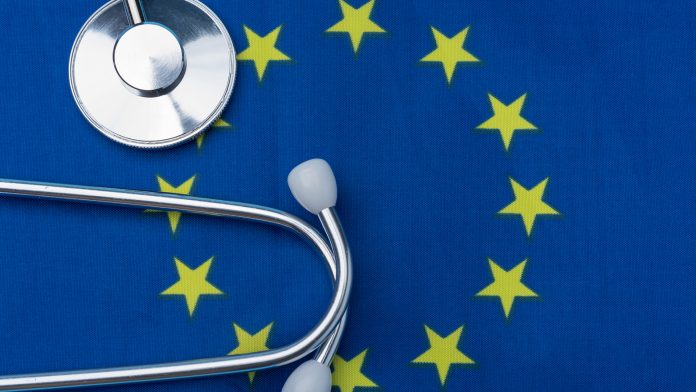 Lorna Rothery spoke to Dr Andrea Ammon, Director of the European Centre for Disease Prevention and Control about how the lessons from the COVID-19 response can help to inform public health preparedness for future disease outbreaks.
In the two and half years since the COVID-19 pandemic began, the number of confirmed cases in the European region alone is projected to reach 250 million. The pandemic emphasised just how integral global, collaborative efforts are in mitigating the threat of infectious diseases and the need to address health inequities that hindered access to disease prevention tools, resources, and treatments.
More recently, the unprecedented surge in monkeypox cases in non-endemic regions has again shown just how quickly viruses can spread and adapt. With a key aim of strengthening Europe's defences against infectious diseases, the European Centre for Disease Prevention and Control (ECDC) supports surveillance, response, and preparedness efforts across a range of disease areas, from AMR to food and waterborne diseases and zoonoses. We spoke to the ECDC's Director, Dr Andrea Ammon about how the pandemic response can inform future strategies to mitigate public health threats and the ECDC's key priorities for managing COVID-19 during autumn and winter.
Following the increase in cases of monkeypox, how are the lessons learned during the COVID-19 pandemic helping to shape disease prevention strategy and public health preparedness for the outbreak of infectious diseases like this?
First of all, it is important to recognise that monkeypox is completely different to COVID-19, and secondly, while some changes have been made, the big analysis and identification of gaps have not really happened because everyone is still dealing with the impact of the pandemic. In that sense, the expectation that now everything is different, and we know what to do because we are entering a post-pandemic period is not wholly justified.
On the other hand, while at the beginning of the pandemic, the reaction of every Member State was to work in isolation, now there is a greater recognition that pandemics can only be overcome when countries work together, even if they have different individual strategies and variations in terms of their epidemiological and public health approach. These kinds of variations will always exist. We have a lot still to learn, but improvements have been made.
The pandemic has certainly helped to bolster global surveillance and response capacity for public health threats. Given that monkeypox has long been a fixture in parts of central and western Africa, will the sudden attention given to the disease bring some disease prevention benefits to endemic countries?
That is to be hoped. The disease has been endemic in certain countries, but nobody has really paid much attention until now. This is a key lesson for all countries; diseases that seem remote and are endemic in regions beyond the EU are not limited by borders. We must consider this as part of the public health response.
Looking ahead to autumn and winter, what will be the ECDC's key priorities in terms of supporting vaccination and surveillance efforts for the prevention and control of COVID-19?
In the early summer, we sent Member States our proposal for how we would like them to prepare for winter, with integrated surveillance of respiratory viral diseases.
Over the past two years, there has not been a great deal of influenza, however, the setup for surveillance should serve all viral respiratory diseases. Some countries have been planning for this and others have already implemented surveillance systems and strategies. The approach to surveillance must be done in a similar way across all countries so that in the end, we can better compare the data as this was something that was hampering us over the past two years during the pandemic.
We need sentinel surveillance systems which are representative of the population and include data gathered from GPs through to hospital surveillance of severe cases, as well as a targeted approach to testing and sequencing. Then, of course, we also need vaccinations, and we will have more clarity on how to approach the vaccination strategy following information provided by the European Medicines Agency.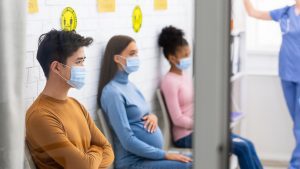 How does a One Health approach help inform the way public health threats are addressed and mitigated?
The One Health approach helps in those diseases where an animal component is present, or where there is a potential animal component. If we consider monkeypox, in endemic countries it is a zoonotic disease, whereas, in Europe, there is currently no animal reservoir. Part of the efforts now are directed towards the prevention of such an animal reservoir being established in the EU, or in – so far – non-endemic countries.
The One Health approach recognises that when we design control and disease prevention strategies, it is not just humans that we have to consider, but animals and the wider environment, too.
What are the ECDC's other key priority areas for the rest of the year?
Our priority areas before the pandemic included antimicrobial resistance and healthcare-associated infections, vaccination uptake in general, and the Sustainable Developments Goals related to diseases (hepatitis, HIV, and tuberculosis). All of these areas have been put aside over the past two and a half years, but that does not mean they went away. We are now seeing the impact of not being able to fully address these issues, for instance, delays in vaccination programmes for children and the plateauing of tuberculosis deaths for the first time in two decades.
There are consequences of this concentration on COVID for other diseases and we have yet to fully measure or understand the extent of this, then we need to outline how we can address it.
In order to really learn the lessons from the pandemic, we need to do a good analysis and an after-action review to see what has worked and what has not worked, which, for each country, may look a bit different. Therefore, a separate analysis for each country is needed so that we can identify gaps that have to be filled, and that requires political will and resources.
Dr Andrea Ammon
Director
European Centre for Disease Prevention and Control
https://www.ecdc.europa.eu/en
https://www.linkedin.com/company/ecdc
https://www.facebook.com/ECDC.EU
https://twitter.com/ecdc_eu
https://www.youtube.com/user/ECDCchannel 
This article is from issue 22 of Health Europa Quarterly. Click here to get your free subscription today.
Recommended Related Articles