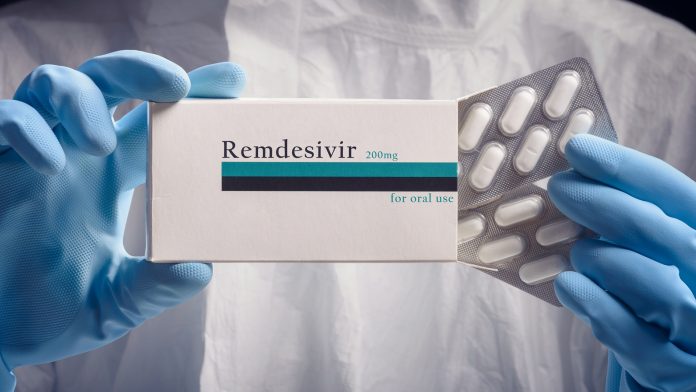 Scientists at the University of North Carolina at Chapel Hill are testing remdesivir in a pill form to understand how effective it is for treating COVID-19.
Remdesivir is an RNA polymerase inhibitor that disrupts the production of viral RNA, preventing the multiplication of SARS-CoV-2; it has been given to half of all hospitalised patients with the disease. It works by blocking the machinery the virus needs to make copies of itself and spread throughout the body.
The scientists explored whether a pill form of remdesivir could be developed and the benefits that it could provide. Currently, remdesivir is administered intravenously, however, an oral version of this medication could extend its benefits to outside the hospital.
The researchers published their findings in Science Translational Medicine.
Remdesivir: an oral alternative
The researchers tested a prodrug compound called GS-621763 which can quickly turn into remdesivir inside the body. It was most protective against SARS-CoV-2 and, surprisingly, was effective against MERS-CoV, a related virus that causes Middle East Respiratory Syndrome.
"We saw protective effects, like reduced lung damage, viral load in the lungs, and improved lung function in infected mice, when we administered the drug at 12 hours or even at 24 hours after infection in mice," said lead study author Alexandra Schäfer, assistant professor of epidemiology at the UNC Gillings School of Global Public Health.
Remdesivir was identified in early 2020 by UNC-Chapel Hill virologist Ralph Baric and Gilead Sciences Inc. identified remdesivir as a potential COVID-19 treatment. Throughout the COVID-19 pandemic, remdesivir has been utilised in hospitals to treat very sick patients with the infection. While the drug has shown mixed results in clinical studies, it's been surprisingly effective in treating patients early in the disease.
Dramatic results from early use
The researchers discovered that using remdesivir early in the course of disease in outpatients produced a dramatic effect. A three-day course resulted in an 87% lower risk of hospitalisation and death.
Additional study is needed of the compound's safety and effectiveness, but the new research opens the door for remdesivir to take a place among the growing number of oral COVID-19 treatment options.
"Oral drugs that can be formulated as pills have potential to make a big impact on reducing the disease burden caused the COVID pandemic," said David R. Martinez, a viral immunologist and postdoctoral researcher at UNC Gillings School of Global Public Health. "People can safely take a round of pills at home while in isolation, and reduce community spread."
Recommended Related Articles