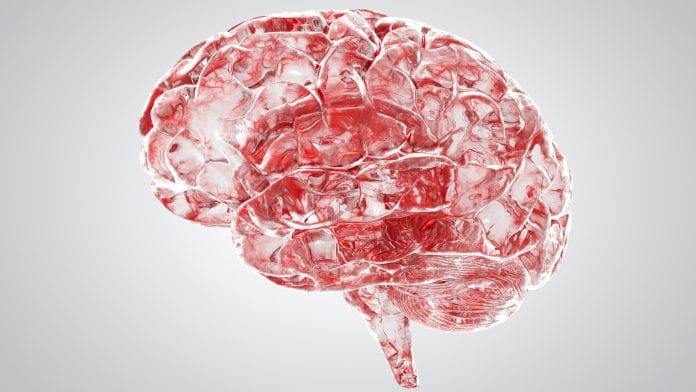 A Finnish study has found that subarachnoid haemorrhage, an apparently rare form of stroke, is a more common cause of death than previously thought.
Subarachnoid haemorrhage is the most likely of all cerebrovascular disturbances to result in death, with a mortality rate between 40% and 50%. It is characterised by bleeding on the surface of the brain; and is typically triggered by lifestyle factors such as smoking and high blood pressure, meaning many incidences are entirely preventable. Up to a quarter of all patients who suffer a subarachnoid haemorrhage die before they reach the hospital, meaning that in many cases, unless an autopsy is performed, these deaths will be attributed to causes which are believed to be more probable, such as sudden cardiac death – while subarachnoid haemorrhage is only believed to affect six or seven in every 100,000 people globally per year, sudden cardiac death affects up to 100 per 100,000 people in the regions where it is most prevalent.
In Finland, however, all cases of sudden death must be subjected to an autopsy by law, meaning that there is a substantially diminished risk of misreported causes of sudden death in comparison with other countries. The study, published in the Journal of Neurology, Neurosurgery and Psychiatry, examined reported causes of death for almost 200,000 men and women who died between the ages of 40 and 65 in Finland in the past 20 years; and found higher than expected fatality rates for subarachnoid haemorrhage.
Principal investigator Ilari Rautalin said: "In middle-aged women in particular, the number of SAH deaths clearly exceeds that of deaths caused by cerebral infarctions, deaths from several cancers and, for example, car crashes and other accidents. Investment in healthy lifestyles would cut down significantly the share of premature deaths among the working-age population."
Group lead Docent Korja drew attention to the importance of well-maintained, comprehensive data, commenting: "There have been digital health registers in use in Finland from the 1960s. Finland's high-quality healthcare system and a number of related top-level registers that cover the entire population are the reason why Finland has produced so many groundbreaking studies on subarachnoid haemorrhage."
The research group, which had previously published a study on the effects of smoking on incidences of subarachnoid haemorrhage, now plans to conduct further investigation on additional risk factors affecting the disease.
Recommended Related Articles