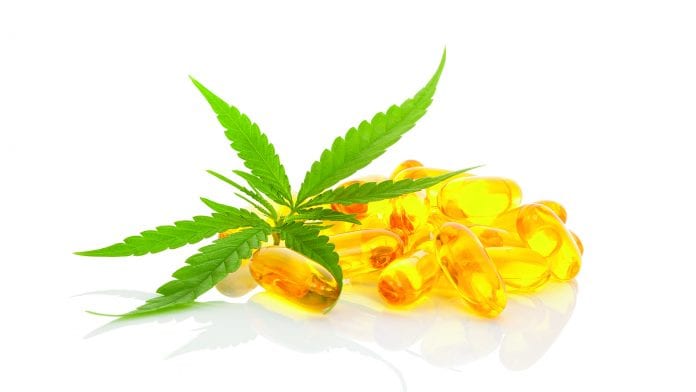 Discover how the Porto based medical cannabis company, Symtomax, is poised to conquer the European market and beyond.
Symtomax based in Porto, Portugal are licenced to cultivate, import and export medical cannabis Sativa L, with their facility that includes indoor, outdoor and greenhouse cultivation, research and quality control labs as well as processing, packaging and distribution for medical cannabis and cannabinoid-containing products, totalling 105 hectares with 95 hectares approved for cultivation is Europe's largest outdoor medical cannabis cultivation facility, capable of producing more than 700,000 kilograms per year.
With Symtomax looking to invest over €30m over the next five years ensuring that they lead the cultivation process in Europe.
Symtomax is managed by CEO and Founder Minette Coetzee, whose entrepreneurial instincts and vision have rapidly positioned them as a major powerhouse in the cultivation world within the European Union. An impressive team, with the likes of Eurico Carlos Alves a Professor of Surgery at the Integrated Master of Medicine of the Institute of Biomedical Sciences and former State Secretary of Health and Chairman of the Infarmed Board of Directors. David Mace, ex GW pharmaceutical Audit Chairman, and Olaf van Tulder CEO of Green House Group (strain hunters) and over 25 years' experience in the cultivation of cannabis on a commercial level.
This formidable partnership established between Symtomax and Green House group (GHM Europe B.V.) who are based in Amsterdam are one of the world's leading producers, processors, extractors and breeders of medicinal grade cannabis genetics for the supplement, cosmetics and pharmaceutical industries, has ensured Symtomax's standing amongst the major cannabis corporations in Europe.
Why Symtomax?
Symtomax will be utilising our vast experience and knowledge together with Green House companies in three main fields, acting as its seeds and 'buds' main supplier as well as providing Agro-environmental engineering expertise and full access to their GHM Genetic Development/GHM Medical programmes. "I have always believed that if you are going to build something great then you need the right people, industry experts who are all top of their game, with the same ambition and the same passion for cannabis and its potential" said Coetzee.
Their cultivation site in the Alentejo region of Portugal according to Olaf van Tulder, Symtomax's Technical Director is in the ideal location. "Portugal is blessed with ample sunshine a favourable climate, and with outdoor cultivation requiring far fewer resources, reduces our operating costs compared to producing plants grown indoors. We use the natural environment to fuel its growth, nothing artificial, no high intensity lighting, plus we are lowering our carbon footprint which is a bonus".
"Portugal is uniquely positioned to successfully export and distribute medical cannabis oil throughout Europe, the Middle East and the African markets, acting as our hub for cultivation, production and research. With more and more countries advancing legislation or introducing new regulations for medical cannabis," Coetzee continued "we believe Portugal's ability to anticipate this growing market will spearhead and reinforce its reputation for adapting to global business opportunities and become a prominent advocate of medical cannabis as an alternative healthcare."
Cultivation in Portugal – the heart of the European Union
Portugal has a robust agricultural background with a strong wine making culture and with over 40% of its land used by agrobusinesses it was inevitable that cultivating cannabis is something that Portugal have easily accommodated. With its weather classified as Csb climate; a warm, temperate moist forest climate with wet winters, dry summers and the warmest month above 22°C on average. You begin to see why Portugal's favourable business climate for international companies will make this country a leading contender in the European medical cannabis industry.
Portugal has highly qualified human resources that would play a major role in leveraging the pharmaceutical R&D in the country and as a member of the European Union gives us clear, tariff free and unobstructed access to all member states markets where medical cannabis is legal.
With a population of approximately 750 million, double that of both the USA and Canada, it's easy to see why according to market experts Prohibition Partners, the European Union cannabis market is predicted to be the largest regulated cannabis market in the world, and over the next five years is estimated to be worth a staggering €115bn.
The evidence suggests that Europe will be a major market for the global cannabis companies hence why we have seen a steady stream of various acquisitions of strategic sites and joint ventures of European cannabis licence holders.
In Europe, for Europe
Symtomax believes that the focus of the major cannabis companies has been on acquiring cannabis production licences rather than cultivation. There is a trend which is seeing American and Canadian companies getting that foothold within the European market and with reliance on the importation of their dry product from another jurisdiction, or even outside of the EU. "There is a clear distribution and revenue cost advantage with cultivating within Europe. The numerous enquiries Symtomax have received for the supply of product, confirms this view," continued Coetzee.
Symtomax are at the forefront to offer cheaper production, providing products at the certification grade Europe requires. With current demand outstripping supply in the European Union, it's easy to see why Symtomax are confident about how they have positioned themselves. Symtomax's vision and strategic direction is evident in the recently announced partnership. In May of this year Symtomax and Greater Cannabis Company a publicly traded biopharmaceutical, based out of Baltimore, with a focus on the development and commercialisation of cannabinoid delivery systems, signed a joint agreement giving rights to use their tested patented delivery products & distribution throughout Europe, Middle East and Africa.
With concern growing over vaping and the numerous incidents now being reported, Symtomax's new oral patch, provides a safe alternative delivery platform that can be utilised to deliver cannabinoids directly into the body without the harmful side effects of smoking or vaping, and with quicker onset and greater bioavailability than ingestibles.
This new Innovative delivery system using a bio-adhesive, adjustable dose, and fully dissolvable, non-irritant patch, provides for a needle free, intra-oral systemic drug delivery.
Paul Segal, Chairman said: "Our focus has always been on providing safe, accessible, alternative medicines, with patients and consumers demanding safer routes of administration, while achieving proper potency and higher bioavailability, we believe we can now meet this need as well as the expectations."
Symtomax have established sales and distribution arrangements to supply their cannabinoid-containing products through major pharmaceutical distribution channels throughout Portugal and the European Union (EU). The conveyance technology is designed to accelerate and enhance the delivery and bioavailability of medicines and cannabis actives when compared to traditional methods of enteral administration.
Going global
It does appear as if Symtomax have a well-planned strategy and it doesn't end there. Whilst their short-term objectives are well underway, their expansion plans also focus on introducing the company's brands into new and upcoming markets, and Africa they believe is that market.
"We are currently in discussions with parties in Africa and hope to finalise those very soon" said Coetzee. Africa is the largest and second most-populous continent, being behind Asia in both categories. It covers 6% of Earth's total surface area, 20% of its land area and it has a population of over 1.2 billion people – almost double that of Europe, and almost three times that of the US and Canada.
Current estimates that more than 10,000 tons of cannabis are produced on the continent each year, according to a UN survey, which advocates believe could be worth billions of Euros in a rapidly expanding global market for legal cannabis.
Symtomax – Unipessoal Lda
+351 914 951 757
info@symtomax.com
Tweet @symtomax
www.symtomax.com
www.facebook.com/symtomax
www.linkedin.com/company/symtomax-group
This article will appear in Health Europa Quarterly Issue 11, which is available to read now.