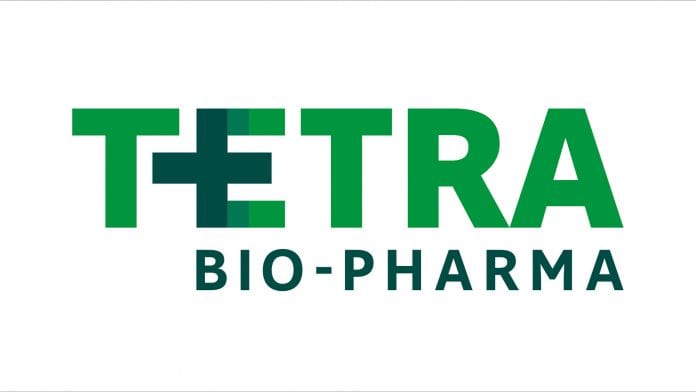 Therapeutics for chronic inflammatory conditions may come sooner than you think as Tetra Bio-Pharma announce joint venture with Thorne and Onegevity Health to form CB2 therapeutics.
Tetra Bio-Pharma Inc., a leader in drug discovery and development for cannabinoid-based therapeutics, today announced it has signed an agreement with Thorne Research Inc. and Onegevity Health LLC to form a joint venture, CB2 Therapeutics Inc., a company focused on leveraging the power of the endocannabinoid system (ECS) using innovative multi-omics and multi-targeted therapeutic options to become a leader in the management of chronic inflammatory conditions. CB2 Therapeutics will focus on developing compounds for chronic inflammatory conditions with high unmet needs or that are poorly served with existing therapies.
Did you know that Tetra-Bio Pharma is a partner of Health Europa? Learn more about Tetra's world of cannabinoid-derived pharmaceuticals here.
Pursuing the development of safe therapeutics
Under the terms of the agreement, all parties grant the joint venture an exclusive, fully-paid, royalty-free license to use their respective intellectual property for global product development and commercialisation. The joint venture is targeting an initial raise of $10,000,000 to commence its phase 2 clinical trials for irritable bowel syndrome and the commercialisation of its dietary supplements for interstitial cystitis.
"We are thrilled to partner with Thorne and Onegevity to leverage our collective expertise to pursue development of safe, natural molecules that act on the ECS for unique applications as drugs and natural products," said Guy Chamberland, Chief Executive Officer and Chief Scientific Officer of Tetra Bio-Pharma.
"Onegevity Health is established as a scientific leader in its field, while Thorne is a main player in the field of evidence-based supplements.
"Combined with Tetra's deep expertise in the functioning of the ECS system and existing clinical development infrastructure, we have created a formidable platform for targeting inflammatory conditions with unmet need."
Solutions for the management of chronic inflammatory conditions
Paul Jacobson, Chief Executive Officer of Thorne Research and Co-Founder of Onegevity commented: "We look forward to this partnership with Tetra Bio-Pharma to merge our data insight capabilities with Tetra's impressive clinical development experience to provide solutions to patients struggling with the management of chronic inflammatory conditions."
CB2 Therapeutics' lead asset is a dietary supplement to support individuals who have functional bladder inflammation leading to urinary frequency and urgency in the absence of infection or other identifiable cause, which is expected to launch in 2020.
CB2 Therapeutics also has an earlier-stage drug candidate for symptoms of Irritable Bowel Syndrome (IBS) and Inflammatory Bowel Disease (IBD).
Discover more about Thorne®
Thorne is a health and technology company that is disrupting prevention and wellness. By combining dietary and lifestyle recommendations with nutritional supplement intervention, Thorne is at the forefront of personalised health, with a mission to help consumers take control of their health and live a healthy life.
Thorne provides at-home biomarker tests to bring the doctor to the consumer's home. By leveraging its sophisticated analytical software, Thorne helps consumers uncover health insights and confidently take action to optimise health outcomes. Based on individual test results, Thorne's technology and team can deliver a personalised plan on what to eat, how to exercise, and which Thorne supplements to take.
The company is the only supplement manufacturer to collaborate with Mayo Clinic on wellness research and content. Thorne is currently collaborating on a series of clinical trials with Mayo Clinic, using tools of molecular assessment and nutrient-based supportive care. These efforts span across a range of applications, such as sports concussion, cognition in ageing, Parkinson's disease, ketogenic nutrition, cancer supportive care, irritable bowel syndrome, athletic performance, and others. Thorne is a proud partner of a number of U.S. National Teams, including U.S. Soccer, USA Hockey, and USA Triathlon. For more information visit thorne.com.
What do you know about Onegevity?
Based in New York, Onegevity Health is the leading multi-omics based wellness company generating evidence-based actionable insights for lifestyle management. One of the world's largest databases provides the ideal platform for consumer and pharma product development.
Based on integrated analysis of longitudinal blood, genetics, and microbiome profiles, Onegevity provides a comprehensive molecular portrait and customised recommendations for an individual's health. Based on its proprietary product development products, Onegevity is also dedicated to developing customised, clinically studied nutritional and pharmaceutical products to improve health outcomes.
Recommended Related Articles