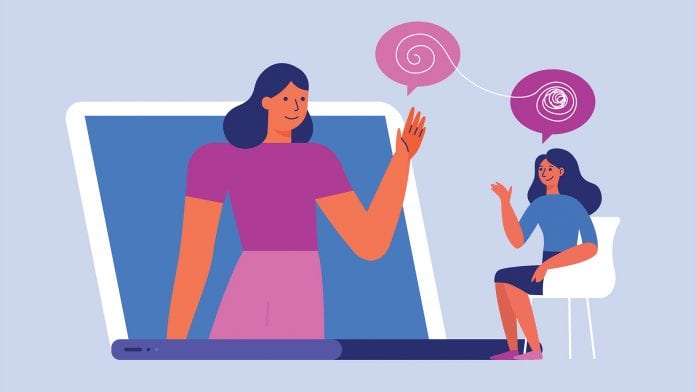 Jo Hillier, Digital Clinical Lead at Sussex Partnership NHS Foundation Trust, speaks with HEQ about digital remote mental health support provision during the pandemic.
Health Europa Quarterly was privileged to be invited to this year's Digital Health Virtual Summer School, a virtual event held on 23 and 24 July 2020 bringing together digital health leaders, stakeholders and global health and care representatives to network, collaborate and share information and resources on the field of healthcare IT. The prevailing theme of the 2020 summer school was the response to the continuing COVID-19 pandemic of digital and technological departments within healthcare systems around the world.
Jo Hillier, Digital Clinical Lead at Sussex Partnership NHS Foundation Trust, delivered an address at the event, detailing the implementation of remote online consultation services during COVID-19. Sussex Partnership, which provides specialist mental health support services in the Southeast of England, has adopted Attend Anywhere digital software, a secure video-enabled online consultation programme. She speaks with HEQ about the benefits and challenges of telehealth technology in mental health treatment during lockdown.
How has the implementation of the Attend Anywhere programme benefited mental health patients and clinicians during the COVID-19 pandemic and consequent lockdowns?
Sussex Partnership rolled out remote appointments through Attend Anywhere software on 16 March. In the first nine weeks, the total number of digital consultations has topped 10,000. Four months after launch, the figure stands at 27,000. The use of digital software to carry out clinical appointments has meant a large number of patients continued to receive specialist mental health care and support at a time of uncertainty for many of them.
How have patients responded to the provision of remote consultation?
The response has been overwhelmingly positive, with 95% of service users who have had an appointment using Attend Anywhere saying that they felt understood and listened at their video consultation.
Have you encountered any particular challenges or resistance to implementing digital consultation technology?
The main challenges have been in relation to connectivity issues with staff working from home. We have also had to think very carefully about staff wellbeing, due to digital fatigue and providing mental health treatment from your own home environment – bringing your work into your home has been a very different experience for our mental health practitioners; and we have stressed the need for support and regular breaks when doing this as well as the importance of frequent supervision.
Has the COVID-19 pandemic accelerated uptake of remote digital consultation? Do you think telehealth will continue to be a priority once lockdowns are eased?
Absolutely: it has been a privilege to work to ensure that our service users and carers have been able to continue accessing their mental health support through the pandemic; and we are already working to think how we can use this technology moving forward and increasing the accessibility of our services.
Do you expect the issue of mental health to become more prominent in the healthcare sector in the wake of the pandemic?
Yes – already we are aware of the far-reaching consequences this has had on our local communities and the unintended impact of both the pandemic itself and the measures we have needed to take in relation to social distancing.
The Digital Health Virtual Summer School
The free-to-attend Digital Health Virtual Summer School came at a crucial time for digital transformation in the NHS. The July 2020 event was a landmark opportunity for leaders, stakeholders and actors throughout the field of healthcare technology to meet, engage and learn; and offered attendees the opportunity to observe the ongoing development of a 'digital first' NHS. In addition to the live presentations, question-and-answer sessions and panels on offer, delegates were accorded the opportunity to network and book virtual meet-ups with colleagues.
Keynote speakers at the event included:
NHSX CEO Matthew Gould, CIO Sonia Patel, and CNIO Natasha Phillips;
Sarah Wilkinson, CEO of NHS Digital;
Dr Nikki Kanani, Medical Director of Primary Care at NHS England and NHS Improvement;
Dr Ben Goldacre, director of the DataLab Nuffield Dept of Primary Care Health Sciences at the University of Oxford;
Professor Liam Smeeth, professor of clinical epidemiology at the London School of Hygiene and Tropical Medicine;
Professor Keith McNeil, CCIO of Queensland Health in Australia; and
Shayne Hunter, Deputy Director General of Data and Digital within New Zealand's Ministry of Health.
Jo Hillier
Digital Clinical Lead
Sussex Partnership NHS
Foundation Trust
www.sussexpartnership.nhs.uk
This article is from issue 14 of Health Europa. Click here to get your free subscription today.