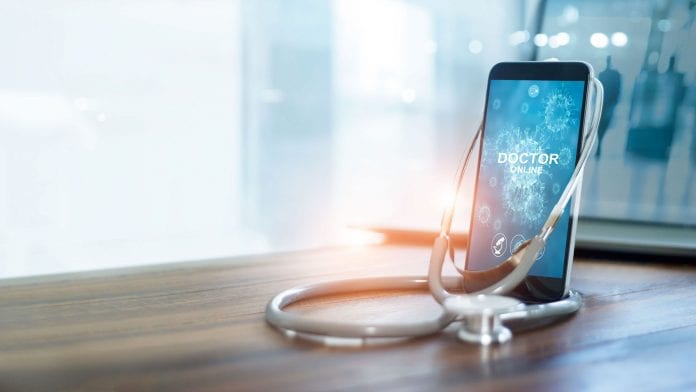 Doctor Christopher Oseh, freelance medical writer at Kolabtree, explains the role of telehealth in preventing the transmission of COVID-19.
The global incidence of coronavirus infection is soaring daily as new cases emerge and the utilisation of telehealth services have been projected to increase. According to the World Health Organization (WHO), the total number of COVID-19 cases globally is  17,600,523, with 680,894 deaths as of 3 August, 2020.
The Center for Disease Control and other public health organisations have recommended prevention measures such as frequent hand washing, social distancing, and isolation of infected cases to reduce the virus spread.
Patients who have chronic medical conditions that require frequent health checks are at increased risk if they visit hospitals at this time. Therefore, it is imperative to use virtual health care through  technology to screen patients remotely by prioritising hospital care for patients who are acutely ill.
How telehealth protects against coronavirus infection
Telehealth protects both patients and health professionals from contracting coronavirus infection. Telehealth software enables patients who are not critically ill to communicate via chat, audio, or video call with a virtual physician about their symptoms instead of presenting physically to a hospital.
The physician decides based on the severity of the symptoms if the patient needs hospital-based treatment or not. On the other hand, physicians can remotely make a provisional diagnosis of coronavirus infection in patients who have both the risk and symptom profile. The virtual doctor is expected to alert the hospital receiving the suspected case of coronavirus infection before the patient reaches the hospital.
With this pre-information, the health professionals attending to the patient would take extra precautions thereby protecting themselves against contracting the COVID-19 virus.
Benefits of telehealth to COVID-19 infected patients
In the absence of chronic medical conditions and mild symptoms, a few cases of COVID-19 infected patients can receive home treatment. Also, doctors can virtually assess and monitor these infected patients to track the disease progression as well as to ascertain those that need urgent hospital care.
In conclusion, telemedicine technology promotes virtual health care that curtails the transmission of COVID-19 infection among ill patients and health care workers. Also, patients with mild coronavirus infection can receive counsel and care remotely through a team of dedicated virtual health professionals.
If your project is aimed at understanding or tackling the coronavirus, hiring a freelancer can bring valuable expertise and skills on board.
Doctor Christopher Oseh
Freelance medical writer
Kolabtree