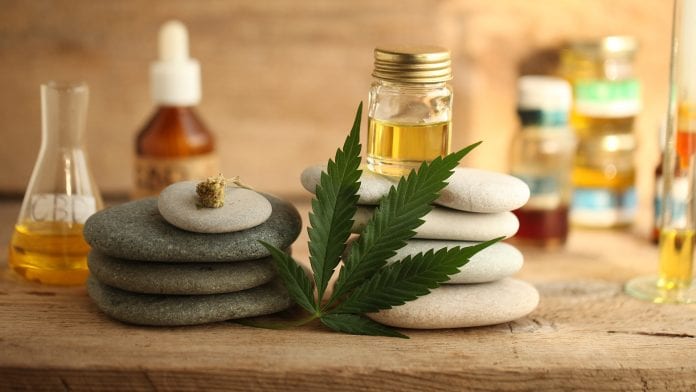 Handpicked CBD is the UK's choice online retail destination for buying tried and tested, high quality CBD products.
The Handpicked CBD team is on a mission to help people discover the incredible benefits of CBD via the very best, most trusted brands in the UK. Do you want to learn more about the high quality CBD products offered by the most trusted brands?
Despite only launching in November 2019, Handpicked CBD has quickly developed a good reputation and large customer base with its educational and jargon-free approach, championed by husband and wife founders George and Sabrina.
We spoke to George Vincent, co-founder and Managing Director at Handpicked CBD to find out some more about the site.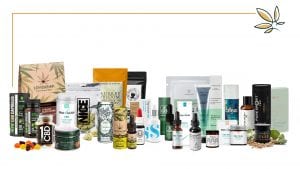 How did the team behind Handpicked CBD step into cannabis?
CBD oil was first recommended to me in early 2019 when my wife Sabrina was struggling with post-natal anxiety after the birth of our twins. Several friends suggested CBD oil as a potential tool to help, so we decided to investigate.
My first port of call was Amazon, which only stood to confuse me further on what CBD actually was. Despite there being lots of products which looked like CBD oil on Amazon, none of them explicitly mentioned CBD. Instead they were all called something like 'full spectrum hemp oil' or '5,000mg hemp oil'. Only later did I find out Amazon doesn't allow the sale of CBD products and this was a labelling loophole that questionable 'CBD' businesses were taking advantage of.
I left Amazon with more questions than I started with. Was hemp oil the same as CBD oil? What did full spectrum mean? Was CBD oil even legal? Eventually, after several frustrating hours reading blogs online and asking friends for advice, we finally bought some drops (Provacan 600mg) and waited for the delivery.
The great news is that when the CBD oil arrived and Sabrina started taking it, the effect was almost immediate. Within weeks, the CBD oil had a profound positive impact on her mental wellbeing. From there I started using CBD oil for stress and anxiety; and we recommended it to our friends and family, who in turn all reported benefits across a range of areas from sleep and anxiety to arthritis and fibromyalgia.
This cannabis-derived substance had truly been life-changing for us; and given the lack of public knowledge about CBD, the negative connotations of its relation to cannabis, and the nightmare we had in finding good, reputable products online, we decided to change careers and set up an online store to help others discover this awesome gift from nature.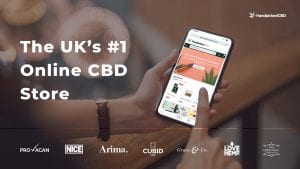 Only the best, most reputable, quality CBD products and brands
We set out on a mission to build an online store that catered to CBD newcomers like we once were, delivering a safe, trustworthy and educational shopping experience for consumers looking to try out CBD. With that in mind, we made it our goal to only work with the most reputable CBD brands whose products we (and our community) tried and tested before we even considered adding them to the site.
As a rule we only work with CBD companies that follow the best practices from seed to shelf. This means:
Cultivation: all CBD is sourced organically, no pesticides, chemical fertilisers or heavy metals;
Extraction: all CBD is extracted using the widely regarded supercritical CO2 method; and
Quality: every product listed on Handpicked CBD must have been third party lab tested to ensure its ingredients.
In an as yet unregulated industry, it is our job to set high standards and lead with our core values of trust and transparency.
CBD education and customer service
In addition to ensuring we only stock CBD brands of the highest quality, we wanted to make sure CBD education played a big part in our platform. To that end, we put a lot of time into adding new and informative content to our Handpicked CBD Blog, to help newcomers understand more about the world of CBD and cannabis.
The introduction of the 24 hour live chat facility on our website has been revolutionary. We understand what it's like to be a newcomer and have lots of questions about this alien world! Having a real person on hand 24/7 to answer questions immediately has really helped our customers get real answers and understanding quickly.
It's something that we are praised for everyday; and although it takes up a lot of time, it is that over and above service that customers really appreciate and respond to.
23 brands so far
To date we have handpicked 23 excellent CBD brands to be listed on Handpicked CBD: our product range spans across oils, edibles, drinks, topicals and vapes. We believe in quality over quantity so we're not rushing to add more brands. We will simply continue to look out for products that can benefit our customer base (and of course meet our quality requirements).
If you are interested in checking out the store, please head over to https://handpickedcbd.com – and feel free to drop us a message, we'd love to hear your thoughts.
George Vincent
Founder/Managing Director
Handpicked CBD
george@handpickedcbd.com
Tweet @handpicked_cbd
Facebook
LinkedIn
Please note, this article will also appear in the second edition of our quarterly publication, Medical Cannabis Network Quarterly. Subscribe here for all the exciting news updates.