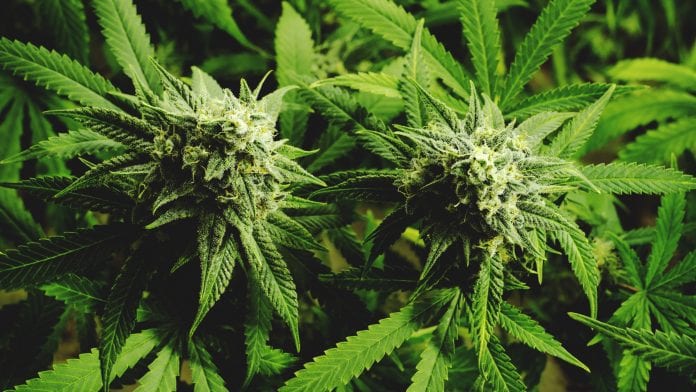 THC Global is delivering quality, scale and price leadership internationally in established and new markets.
THC Global Group Limited is a diversified global cannabis company with primary operations in Australia and Canada.
THC Global's cannabis business unit is a vertically integrated end-to-end operation encompassing research and development, cultivation, processing and pharmaceutical grade good manufacturing practice (GMP), operating in the highly regulated Australian medicinal cannabis industry.
The company's Canadian businesses include a hydroponics equipment wholesale and retail operation, as well as early stage investments in Canadian cannabis opportunities. Unlike many of the other cannabis companies in Australia, the company has operated independently of investment or support from major North American or European cannabis giants – this has enabled THC Global to operate in an agile fashion, meaning it is now in position to compete aggressively in the well-developed North American and European cannabis markets.
Now, almost three years since THC Global first listed on the Australian Securities Exchange, THC Global has assembled the essential infrastructure to enter its 'revenue phase' and be a globally competitive multi-market cannabis producer of significant scale through 2020.
Industry-leading pharma GMP production infrastructure
THC Global's key asset is a pharmaceutical bio-floral extraction facility in Queensland, Australia. This facility is the largest pharmaceutical bio-floral extraction facility in the Southern hemisphere; and has been granted a GMP Manufacturing Licence by the Australian government's Therapeutic Goods Administration (TGA). With this government-issued GMP certification – a rarity in the global cannabis sector – THC Global's medicines will be recognised as GMP medicines in multiple international jurisdictions without the need for further licensing or certification.
Being able to produce pharmaceutical GMP cannabis medicines at significant scale, with exportability into the largest cannabis markets in the world, places THC Global in a very exclusive sector of the global market.
The company's extraction facility has an annual output capacity well exceeding 12,000kg of pharmaceutical GMP Active Pharmaceutical Ingredient (API) isolates, as well as equivalent volumes of full spectrum and broad spectrum extracts. While the company's initial production will be focused on oils, later production will include bulk API, capsules, powders, sublinguals, tablets, creams; and other products as market demand dictates.
In addition to the company's world class extraction capability, THC Global also has significant Australian cannabis cultivation assets, including an operating cultivation site with an attached tissue culturing lab and rights to the largest collection of Plant Breeder Right (PBR)-protected cannabis sativa strains in Australia. THC Global is accordingly well equipped to support a rapid expansion of its domestic cannabis cultivation capacity should the need arise.
THC Global's cannabis cultivation in Australia is very low cost compared to North American and European cultivators, without sacrificing quality; as the company cultivates within hydroponic greenhouses using well-acclimatised proprietary strains and ensures genetic consistency through tissue culturing.
Accessing global crude extract
In early January 2020, the Australian government's position on the importation of crude cannabis extracts changed, opening the door to importation of crude cannabis extract into Australia for further processing.
As the only Australian company with a commercial scale licensed and permitted pharma GMP medicinal cannabis extraction facility, the company will take advantage of this change to import crude cannabis extract from North America and other markets. This importation will accelerate the scale up of THC Global's production of medicines without having to incur additional near term capital expenditure to expand local cultivation capability. Taking into account the currently suppressed prices for crude cannabis extract in international markets, THC Global expects this process to still be highly cost effective.
With one of the largest pharmaceutical GMP cannabis extraction facilities in the world, THC Global is well positioned to be a leader in the cannabis extraction sector, offering large volumes of price competitive, high quality medicinal cannabis.
Local Market Product Supply
In order to be permitted to use medicinal cannabis, patients in Australia are required to apply through their doctor under the Special Access Schemes or the Authorised Prescriber Scheme. The market potential is significant, with the Australian Government projecting 100,000 medicinal cannabis patients within the next two years.
THC Global will soon launch its 'Canndeo' branded medicinal cannabis product range in Australia, having commenced initial production in December 2019. The Canndeo product range will initially consist of THC Global's locally produced cannabis, supplemented by additional medicines under a white labelling arrangement with a European manufacturer. As local production scales up, THC Global will look to move towards sourcing Canndeo brand medicines wholly from the company's Australian extraction facility.
THC Global's production capacity far exceeds projected local demand, enabling the company to act as a major Australian supplier while also being a major global exporter.
Expanding Canadian operations
Crystal Mountain, a division of THC Global, is a hydroponics equipment wholesaler and retailer based in Vancouver, Canada, primarily supplying to cannabis cultivators. Over the past 12 months, Crystal Mountain has been expanding its operations in response to the evolving cannabis sector in Canada. In addition to launching new product lines, Crystal Mountain has now entered the services market; offering expert advice and support to cannabis cultivators of various sizes, from single plant owners to commercial scale cultivators.
THC Global will also explore the potential to export its 'Canndeo' branded cannabis products to Canada, taking advantage of Australia and Canada's intergovernmental treaties on recognition of Australian TGA GMP Licences as compliant with Canadian GMP specifications. THC Global expects to be very competitive in terms of prices compared to local Canadian producers, given THC Global's low production cost and significant scalability.
THC Global in 2020
The key to success for the company in 2020 will be its focus on in-demand products: formulated medicinal cannabis delivering both high quality and low cost; business services addressing consumer needs from cultivators to doctors; partner products focused at all levels of the supply chain and meeting the demands of the world's most regulated markets.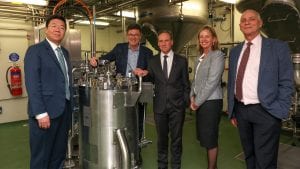 Ken Charteris
Chief Executive Officer
THC Global Group Limited (ASX: THC)
ceo@thc.global
This article appeared in the first issue of Medical Cannabis Network which was out in January. Click here to get your free subscription.