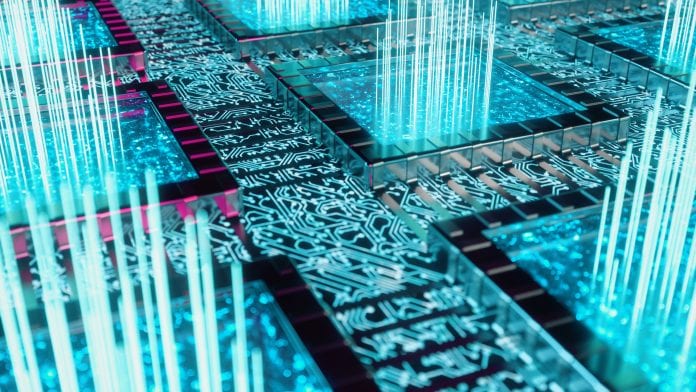 Global Cannabis Applications Corporation (GCAC) explains cannabis 3.0: the future of blockchain and AI in the cannabis industry.
The evolution of the cannabis industry, referred to as Cannabis 1.0, 2.0 and 3.0 details the progress of the industry and provides a roadmap forward into to true consumerism. This path will be defined through the use of cutting edge technologies, including machine learning algorithms (referred to by some as Artificial Intelligence), blockchain, regulatory technologies and consumer input devices (measuring biometrics and experiences) all working together in a 'big data' system.
The result is an output of information expected by regulators though a different but trustworthy path, that can be confidently used by all industry stakeholders, most importantly doctors and patients.
Regulatory requirements and global market conditions have accelerated the arrival of 3.0
Cannabis 3.0 is viewed as collectivisation of individual opinions, biometric tracking, and tracing of the products from origin to the consumer, the quality of products in the marketplace and brand recognition. When someone asks who has the best strain of medical cannabis or CBD oil for headaches, knees, joint pain, or anxiety […] individuals will have verified real time data opinions and facts about the market. Brand efficacy will create the division between mass producers of gummy edibles, which service one kind of mass benefit, versus craft or smaller-scale manufacturing, which may be measured to meet custom needs better than mass production.
Being able to trace the efficacy to how the products are being made, for what ailment they are assisting, and the efficacy of those products, 3.0 will be the true test of creating trust in the market. Cannabis 3.0 is vital to the cannabis sector, as the doctors will be able to view real time data and make real time recommendations based on the quantitively and qualitatively gathered information on end users and the delivery of quality patient care, and consumer protection.
What does this mean to you as a patient? Before you go into a store or take the doctors script for a product, you'll consult your smart applications, and review which brands or strains are recommended for you, how they fit your personal treatment journey, expected effects based on your biometrics, medical history, medications you are on, and its origins from your home province, State, or continent to another. The guessing will be eliminated and replaced by a trusted and more effective personalised treatment.
The ultimate experience in consumer brand recognition, patient care and efficacy, and consumer protection, cannabis 3.0 will bring about changes in regulatory policies on how products are marketed on shelves based on real time data and efficacy. 3.0 will assist in benefitting the market with a higher quality of product while also generating trusted 'household' brands in a market that was demonised for generations. 3.0 will fill the trust gap where Doctors will begin writing prescriptions and being brand and strain specific based on real time and clinical data combined.
Creating methodology, system and apparatus for data storage and data access of medical cannabis products using blockchain
Over the last two years, Global Cannabis Applications Corporation (GCAC) has been a Cannabis 3.0 early innovator. GCAC has developed a patent pending methodology of collecting and storing information related to a cannabis product and consumer feedback on the consumption of that product across a distributed node validation system. The method includes associating the plurality of data to a record which is categorised by a unique digital identifier, which is then stored on the blockchain for access by one or more authorised users. The records are then analysed using non directed machine learning algorithms to determine the quality and quantity of desired components and undesired components in the cannabis product. The output is a determination of an end-user experience followed by the storage of this data on the blockchain.
The data aggregation and storage workflow path are critical to efficacy analysis. The steps in order are:
A data storage instruction is created via barcode symbology including data to be stored and an identifier of the data;
The information sent by the process is validated and stored on its corresponding chain;
A unique identifier is used to the information to its corresponding blockchain;
Adding to the network by storing the encrypted data on the blockchain; and
Each blockchain has a specific node that aggregates the inputted data and is located on its own data storage device.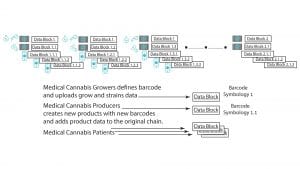 Fig. 1 shows how data is sent to the blocks, categorised based on source and then stored into corresponding nodes.
The method includes enabling an authorised user to create a plurality of data containing the genetic profile of a seed, plant growth conditions of a crop, and manufacturing information used for the production of the cannabis product, and measurements of quality and quantity of desired components and undesired components in the cannabis product. Each gram consumed regardless of strain is correlated to approximately 76,000 consumer biometric feedback points.
Technology impact
Legally provided cannabis products generally take a unique path from their source, through one or more steps of preparation and handling, to wholesale and retail locations and the consumer at the final point of sale. A great deal of effort, extensive systems and user convenience is required; however, there are none or limited ways to provide to customers any confidence that the product they are about to purchase is necessarily the product it purports to be.
GCAC recognises the public health and safety risks that exist when cannabis or cannabinoid products are not accompanied by adequate information about their sources, manufacturing practices, contents, results of any quality testing and quality assurance procedures. Undesired and in some cases, toxic chemicals, including pesticides and plant growth regulators, tag along with cannabis and cannabinoid products and threaten the health and safety of the consumers, so additional testing and compliance activities are needed before public consumption.
Additionally, various methods of hybridisation of the cannabis seed has been employed to exploit the variance in the cannabinoid profile produced by the plant. However, cannabis product characterisation and its connection to disease outcomes have yet to be tracked with precision. Variations in the product due to the nature of it being a plant and growing methodology can lead to inconsistency in cannabinoid products as well as generating other uncertainties in the progeny (plant selection, one of the crop improvement selection methods) that cannot be initially predicted.
GCAC's use of blockchain and other technologies, provides an ecosystem that secures supply chains from seed to sale to seed for uniquely labelled or uniquely identifiable cannabis products. Recognised as the 'Best AI of the Year' at the prestigious Malta Medical CannaBiz World Summit in November 2019 for this approach, GCAC is committed to helping resolve distortions in medical prognosis, creating confidence in prescribing medical cannabis for aliment treatment.
Brad Moore
CEO & Director
Global Cannabis Applications Corp
+1 514 561 9091
Tweet @CitizenGreenWld
cannappscorp.com
This article will appear in the first issue of Medical Cannabis Network which will be out in January. Click here to subscribe.