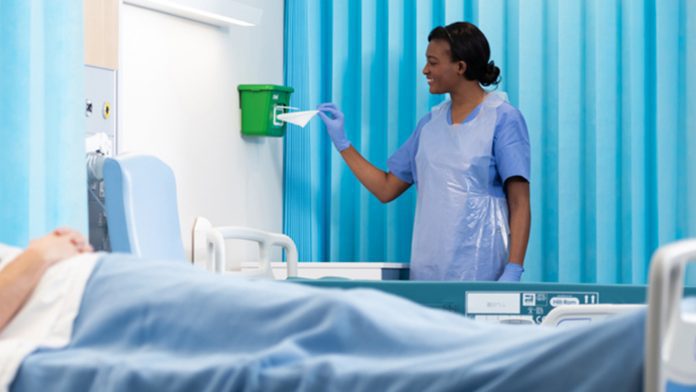 GAMA Healthcare Ltd explores antimicrobial performance in the lab and on the ward, and what to look for when selecting disinfectant wipes.
When it comes to selecting a disinfectant wipe, the decision is critical. A poor choice results in elevated risk of infection for patients, staff, and the hospital itself. So, when choosing disinfectant wipes, what should you consider?
As specialists in Infection Prevention and Control (IPC), GAMA Healthcare's clinical experts stay up to date with the latest evidence and crucial factors to consider when selecting a disinfectant wipe.
Risk-based approach
Failure to meet environmental decontamination standards can result in elevated costs and risks associated with compromised patient and staff safety.
Looking to the UK as an example, healthcare-associated infections (HAIs) have been evidenced to rack up annual debts of:
• £2.7 billion per year;
• 28,500 patient deaths; and
• 79,700 days of healthcare worker absence.1
Environmental decontamination, the routine cleaning and disinfection of the healthcare environment, is one of many ways to reduce the risk of pathogen transmission.
Looking for guidance
Using disinfectant wipes for environmental decontamination is becoming an increasingly popular choice, and their effectiveness has been continuously proven in peer-reviewed literature. However, little guidance exists to support decision makers and end users in selecting the right wipe.
Thought leaders in IPC from the Royal College of Nursing,2 including Peter Hoffman, have led the conversation around the selection criteria for surface disinfection solutions.
The selection criteria should evaluate the antimicrobial performance of disinfectant wipes, in laboratories and practice, as well as the additional offering of training and implementation.
Understanding antimicrobial performance of disinfectant wipes
Both the liquid formulation and wipe itself affect antimicrobial performance. Poorly engineered disinfectant wipes can trap some of the active chemicals, lowering their ability to kill microorganisms. Therefore, when testing how effective a wipe is, manufacturers should test the 'wipe eluate' (the liquid extracted from the wipe) rather than the pure formulation to give a true indication of performance.
When taking a closer look at antimicrobial efficacy, it is important to be wary that blanket laboratory tests can be used to substantiate broad claims such as "kills 99.99% of bacteria", however, these standard methods can test against as few as three microorganisms. For clinically relevant microorganisms, detailed efficacy testing provides a precise indication of performance and protection.
Finally, a wipe's killing ability is governed by two factors: contact time and test conditions. As a rule, if it is wet, it is working, therefore disinfectant wipes should not have a contact time that exceeds two minutes to kill target microorganisms because it is less likely that a wipe will leave a surface wet for any longer. Plus, busy healthcare workers rarely have several minutes spare between patients. Secondly, testing antimicrobial activity should consider real-world conditions such as the presence of dirt and organic matter.
Look for:
• Testing 'wipe eluate';
• Detailed efficacy data;
• Contact times under two minutes; and
• Dirty test conditions.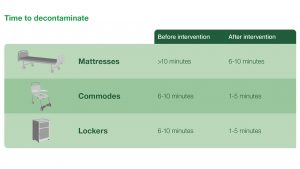 Looking beyond efficacy
As well as antimicrobial performance, it is important to consider material compatibility. In fact, disinfectant wipes can contain chemicals that affect their compatibility with common surface materials found in healthcare such as plastics, metals, and rubber. While antimicrobial efficacy data is important, manufacturers should also provide evidence of extensive testing to mitigate damaging effects on surfaces and vital healthcare equipment.
Detergent-disinfectant wipes can provide several benefits beyond antimicrobial efficacy and compatibility. Fortunately, evidence in the form of published literature can further substantiate a product's performance in practice. Clinical studies can give valuable insight into a product's benefits such as impact on infection rates, cost savings, time savings, improvements in compliance, and protocol comparisons.
If used for surface cleaning and disinfection of medical devices, disinfectant wipes should comply with regulated guidelines to ensure safety and authentication for use. Checking for a CE-mark is a quick way of determining if a product has met the required standard for sale. This classification gives confidence in the quality of the product as it shows the manufacturer has met the General Safety and Performance Requirements (GSPR) to place the device on the market in the EU.
Best practice starts with a good decision
If the goal is reducing HAIs, it is not just the wipe that needs careful selection. Good results come from best practice which requires training, utilisation, and auditing support.
Educational activities including face-to-face and online training help encourage compliance with protocols, and while training in healthcare can be self-initiated, some wipe providers offer comprehensive training and support packages, such as:
•          Testing 'wipe eluate';
•          Detailed efficacy data;
•          Contact times under two minutes; and
•          Dirty test conditions.
Successful selection
A study that looked at the rationalisation of environmental decontamination processes and products introduced two simple-to-use detergent-disinfectant wipes, one for daily cleaning (Clinell Universal Wipes) and another for enhanced disinfection (Clinell Peracetic Acid Wipes).3
During implementation, GAMA Healthcare provided in-depth clinical training to support best practice. The result: time taken to decontaminate common pieces of healthcare equipment reduced by over to five minutes per item as seen in the table above. This gives an insight into the importance of wipe selection and positive training experiences.
Brought to you by GAMA Healthcare
Forming part of a wider environmental decontamination strategy, Clinell Universal Wipes provide a market-leading solution to daily cleaning, along with Clinell Peracetic Acid Wipes for enhanced disinfection. Together with GAMA Healthcare's in-person and online training offering, they offer a proven answer to reducing the risk of hospital-acquired infections.
References
Guest JF et al. Modelling the annual NHS costs and outcomes attributable to healthcare-associated infections in England. BMJ Open. 2020;10(1):e033367
This article is from issue 23 of Health Europa Quarterly. Click here to get your free subscription today.
Contributor Details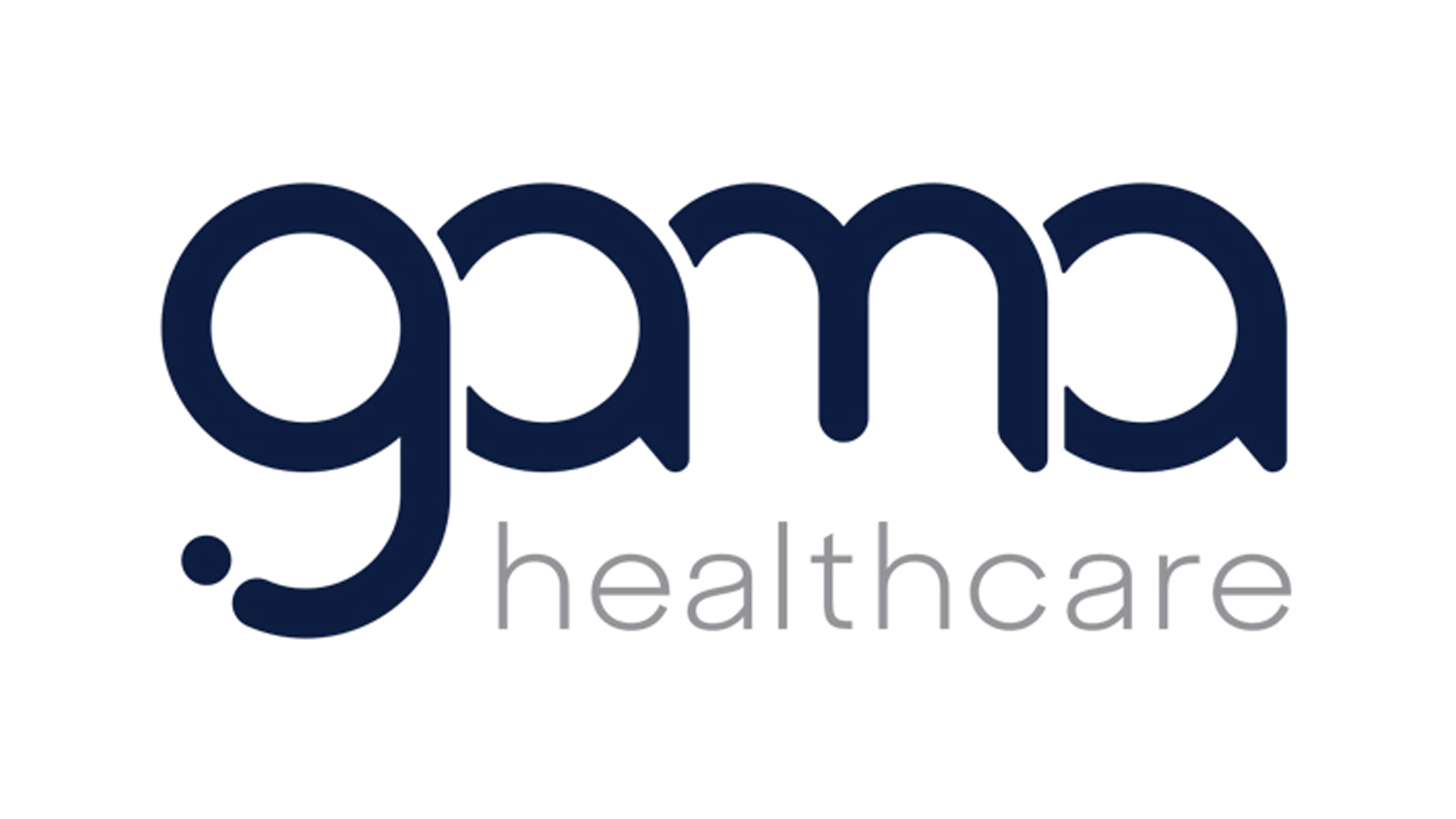 Recommended Related Articles