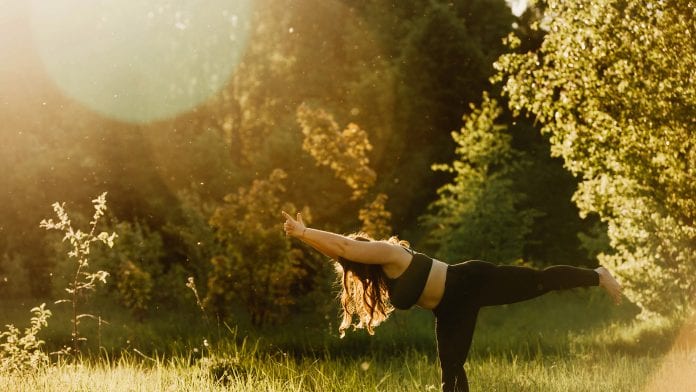 Public Health England has launched a campaign to address obesity, a key risk factor in COVID-19.
Following a growing body of evidence that being overweight or obese is a significant risk factor in increased severity of COVID-19 cases, Public Health England has launched a campaign to take action on obesity, encouraging members of the public to adopt healthier lifestyles. The Better Health campaign, to be led by PHE as part of the UK government's broader strategy to tackle obesity, will comprise an array of free-to-use apps and tools aimed at supporting people in becoming more active and eating healthily; alongside a comprehensive advertising campaign set to run across print, TV, radio, billboards and digital media.
Apps and tools
The Better Health NHS Weight Loss Plan app offers users a free 12-week programme, enabling them to:
Set customised weight loss goals and strategies using an integrated BMI calculator;
Devise meal plans and make healthier food choices;
Learn and retain the skills necessary to prevent weight gain;
Exercise regularly and track calories; and
Record their progress.
Campaign partners in the private sector, including Slimming World, GetSlim and WW (formerly Weight Watchers UK), are offering discounts on subscriptions and memberships to coincide with the launch. The campaign will be promoted nationwide, with particular emphasis on areas and demographics which have been shown to be disproportionately affected by excess weight and obesity; including Black, Asian and Minority Ethnic (BAME) communities: an earlier PHE report titled 'Disparities in the risk and outcomes of COVID-19' noted that '[t]he highest age standardised diagnosis rates of COVID-19 per 100,000 population were in people of Black ethnic groups (486 in females and 649 in males) and the lowest were in people of white ethnic groups (220 in females and 224 in males).' The report found that COVID-19 patients of Bangladeshi ethnicity are twice as likely to die from the virus than white patients; and that patients from other BAME demographics have a mortality risk between 10% and 50% higher than white patients.
Professor Kevin Fenton, Public Health England's London Regional Director, said: "Gaining weight often happens gradually over time and can be just the odd unhealthy habit mounting up, but extra weight puts pressure on our bodies and reduces our strength to fight off serious diseases, including COVID-19. COVID-19 has given us a wake-up call to get our health back on track. We know how hard it can be to lose weight and keep it off – our Better Health campaign aims to make it easier for everyone to introduce changes that will help them maintain a healthy weight. It's never too late, or too early, to make changes that will have a lasting impact on your health."
Excess weight and COVID-19
The launch of the Better Health campaign was preceded by the release of a report by Public Health England, which indicated that the risk of severe illness and death from COVID-19 is significantly exacerbated by obesity and excess weight. Drawing on data from studies conducted around the world, the 'Excess weight and COVID-19' report determined that being severely overweight drastically increases the risk of a COVID-19 patient needing hospital treatment or intensive care, as well as their likelihood of dying from the virus; and that the risk increases the higher a patient's body mass index (BMI) is. Excess weight does not appear to heighten people's risk of contracting COVID-19 in the first place, however.
Around 63% of adults in the UK are living with excess weight in proportion to their height, with higher proportions of excess weight and obesity reported in the 55-74 age bracket, among some BAME populations and in areas of high economic deprivation. Excess weight is a risk factor for a number of acute and chronic health conditions, including some cancer types; liver disease; respiratory conditions; cardiovascular issues; and type 2 diabetes. Patients with obesity have a lowered average life expectancy and lower quality of life.
One of the studies covered in the report found that COVID-19 patients with BMIs between 35 and 40 had a 40% higher risk of death than patients in the healthy BMI range of 18.5 to 24.9, while patients with BMIs higher than 40 were 90% more likely to die from the virus than those in the healthy range. Intensive care units reported higher proportions of obese patients who were critically ill with COVID-19 than the national average: 2.9% of the general population have a BMI over 40, whereas in intensive care COVID-19 admissions the percentage rose to 7.9%.
Understanding the links between COVID-19 and obesity
While no research to date has determined precisely why excess weight and obesity are closely linked to COVID-19 outcomes, the report identified a number of 'plausible mechanisms' which may go some way towards explaining the link:
Excess weight is associated with certain comorbidities which appear to exacerbate the symptoms of COVID-19, including type 2 diabetes, cardiovascular diseases and respiratory conditions
The presence of excess adipose tissue in the body can inhibit the healthy functioning of the respiratory and cardiovascular systems, enhance inflammatory responses, and trigger metabolic dysfunction and impaired response to infection
Socioeconomic and demographic factors which are associated with a higher risk of obesity are also associated with increased severity of COVID-19 cases
Patients living with excess weight and obesity may encounter or perceive a degree of stigma which could increase their reluctance to seek treatment
Chief Nutritionist at Public Health England Dr Alison Tedstone said: "The current evidence is clear that being overweight or obese puts you at greater risk of serious illness or death from COVID-19, as well as from many other life-threatening diseases. It can be hard to lose weight and even harder to sustain it, which is why people cannot easily do it on their own. Losing weight can bring huge benefits for health – and may also help protect against the health risks of COVID-19. The case for action on obesity has never been stronger."
This article is from issue 14 of Health Europa. Click here to get your free subscription today.